St Bride's church in London's Fleet street must have been built with wedding photographers in mind, a long tunnel leading to the main entrance allowed for really striking portraits of Laura as she walked down with her father. The layout too with a central collegiate style of pews means I can shoot wedding portraits from both sides of the church. This can be done discreetly and without flash, moving from one side to the other to get good shots of Kris and Laura throughout the ceremony without anyone noticing. Lastly, there is a perfectly positioned high organ loft accessed by a hidden circular staircase at the far end, for a few dramatic images of the whole church, stained glass windows and all the guests.
A short journey afterwards we were at Lincoln's Inn complete with manicured gardens and famously featured in Dickens's Bleak House. The buildings provided a grand backdrop for Laura and Kris's family photographs. It was a fun day revisiting my favourite church and shooting at a new venue for the reception.
To see all the photographs taken on the wedding day –
Wedding Photographer St Bride's Church and Lincoln's Inn Fields
and the best from the day –
Best Wedding Photographs at St Bride's and Lincoln's Inn Fields, London
our proposed wedding album layouts –
Jorgensen Wedding Album Layouts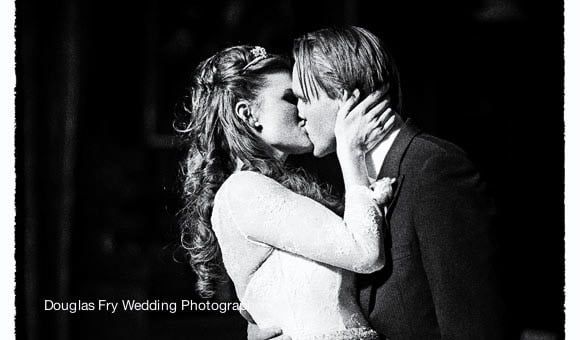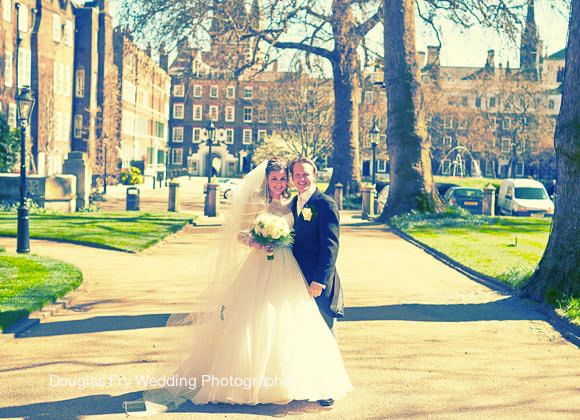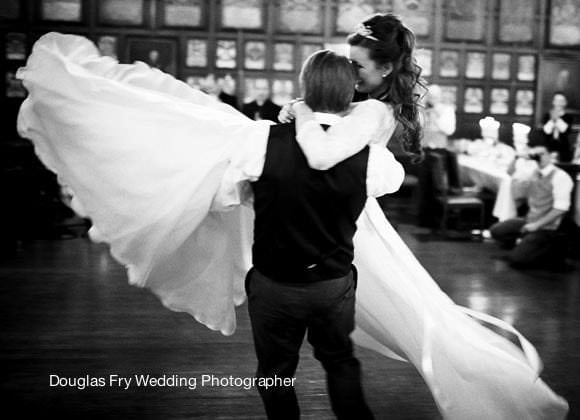 Douglas is a London based wedding photographer with over twenty years experience, working throughout the UK and Europe. He enjoys weddings and believes that this passion for contemporary wedding photography is crucial to creating stunning and memorable images, importantly using no flash. He uses top of the range Leica cameras and lenses.

Latest posts by Douglas Fry