A smaller wedding today but at an impressive venue, Great Fosters was Henry VIII's Hunting Lodge and has been carefully looked after and sensitively restored since its heyday.
Hannah and Gary were married in an elegant wood paneled room with soft autumn sunlight coming through leaded windows – which made life easy for me shooting with available light, less obtrusive too during the ceremony.
The reception was in the painted hall and gardens and once the family photographs had been taken we went off for a few portraits around the formal gardens with a great backdrop of the house itself. Once the evening guests had arrived everyone ate in the Tithe Barn, which, incredibly, dates back to 1390 with a large working fireplace and exposed oak beams. There is a great overall view too, unavailable to the public from high up the Minstrel's Gallery. I visit Great Fosters several times over the year.
To see all the photographs taken on the day – Wedding Photographer Great Fosters
And our favourites – 'Innovations' from Great Fosters, Surrey
and Jorgensen album layouts – Great Fosters Wedding – Jorgensen Wedding Album Layouts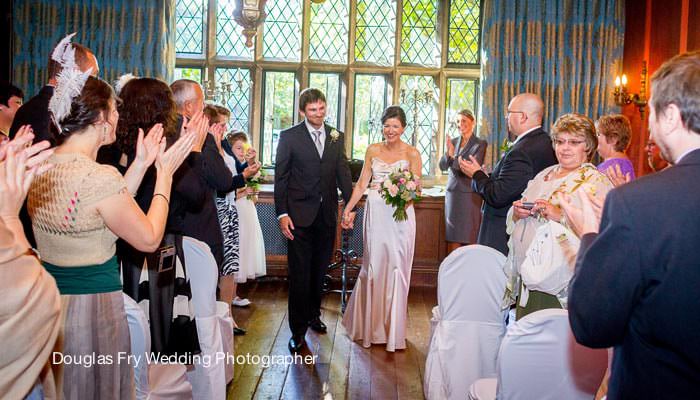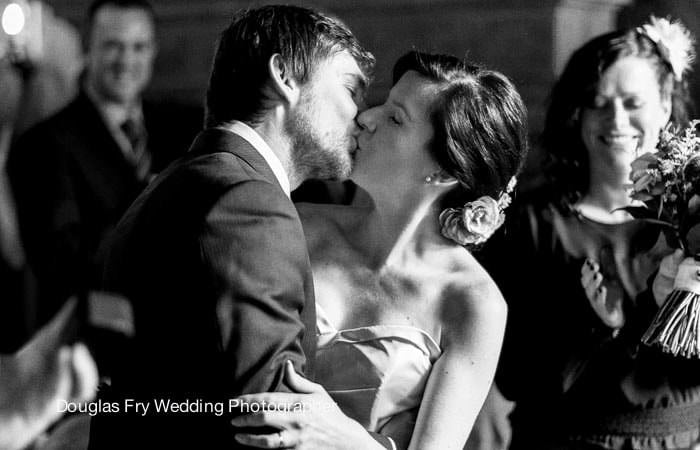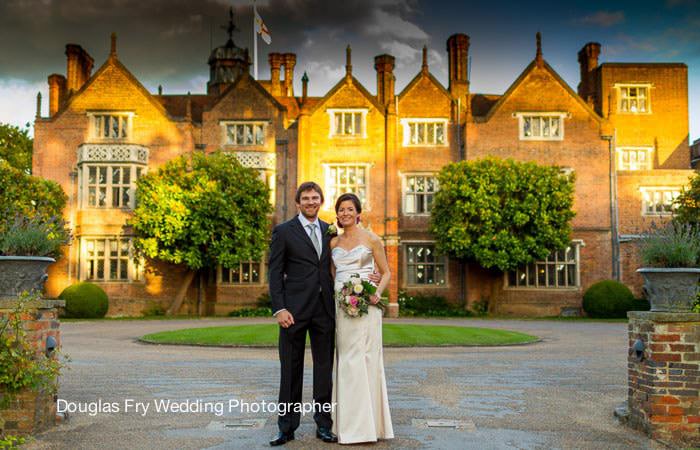 Douglas is a London based wedding photographer with over twenty years experience, working throughout the UK and Europe. He enjoys weddings and believes that this passion for contemporary wedding photography is crucial to creating stunning and memorable images, importantly using no flash. He uses top of the range Leica cameras and lenses.

Latest posts by Douglas Fry