Just spotted this full page advertisment for the In & Out Club in Your London Wedding Magazine, it features Douglas Fry Wedding Photographer's pictures throughout.
We particularly like the photograph in the middle of the bride on the staircase, which was taken during a photo shoot at the venue for ITA* Venues.  You can see more of the images taken for ITA* Venues on their website, in the London venues section …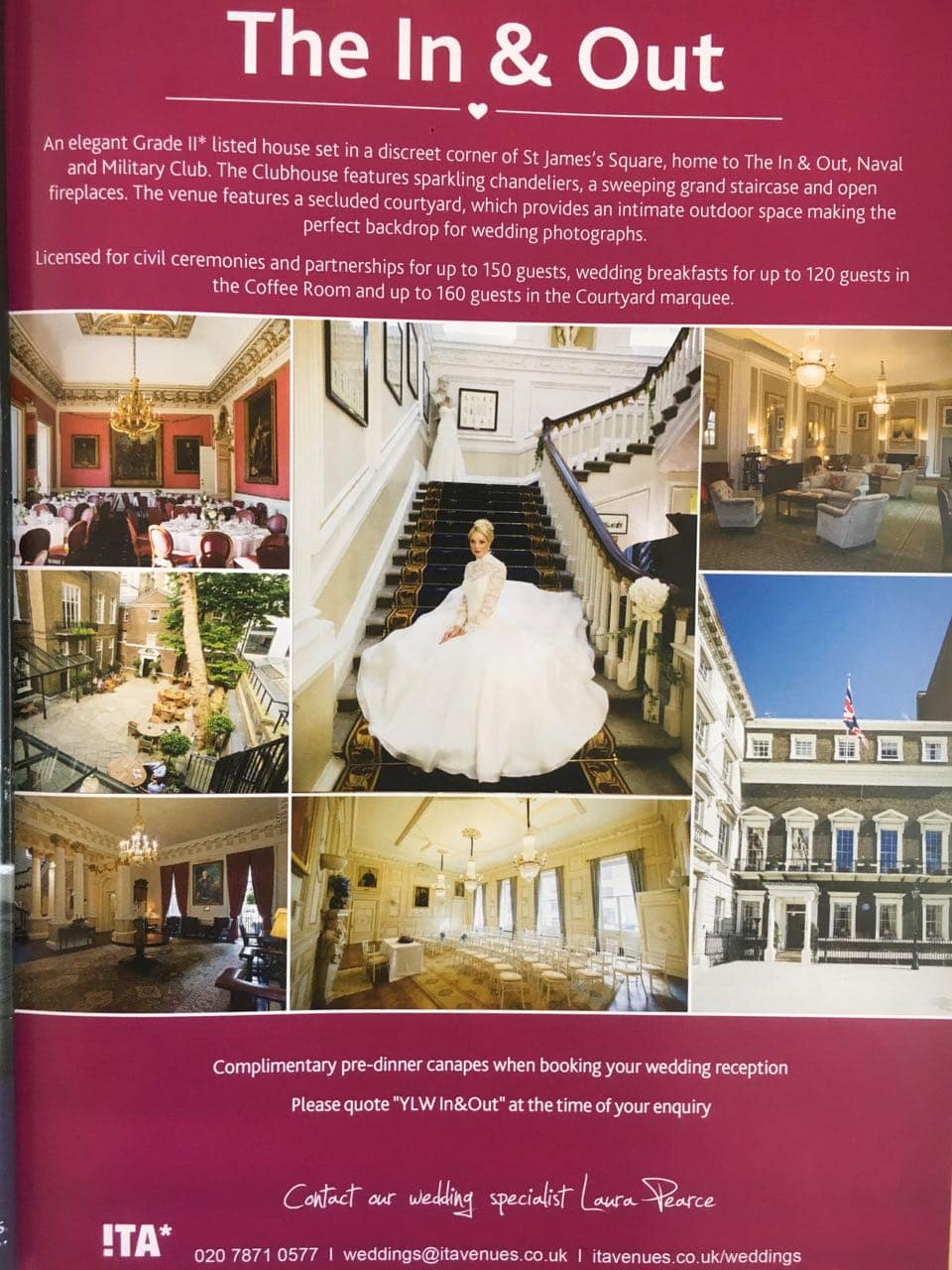 Douglas is a London based wedding photographer with over twenty years experience, working throughout the UK and Europe. He enjoys weddings and believes that this passion for contemporary wedding photography is crucial to creating stunning and memorable images, importantly using no flash. He uses top of the range Leica cameras and lenses.

Latest posts by Douglas Fry