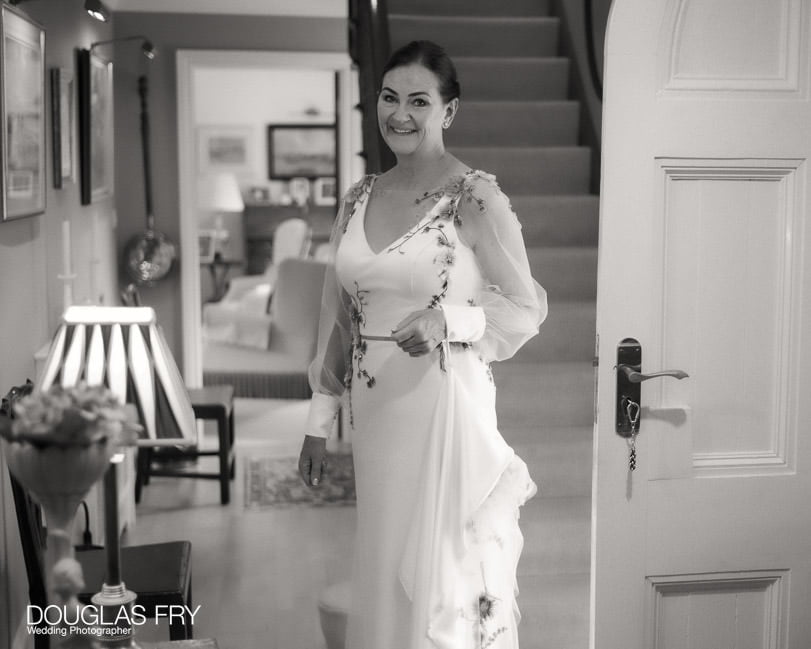 Hampshire Wedding Photographer
Sometimes, someone you knew from about 30 years ago, and have sadly lost touch with phones you out of the blue and wants you to photograph their wedding. What a lovely surprise! And not only that but on the day several friends from way back when, were there too.
Vicky based the wedding in the Hampshire village where she grew up.  I started the day at her mother's house for some photography of the bridal preparation and shots with the bridesmaids and family, before heading off to the church about half a mile away.
As is often the way on wedding days, it rained during the Church service but completely stopped by the time Lars and Vicky emerged as the happy couple.
There was a short meadow walk to a nearby field where the wedding marquee was set up ready for the reception. The speeches were moving and heartfelt and given by various members of the family. The formal wedding photography was, by design, short lived, so as to concentrate on capturing reportage shots of the party atmosphere and celebration. I stayed for over an hour after the first dance and left the marquee with the party still in full swing.
A lovely day to capture and to spend time meeting old friends once again.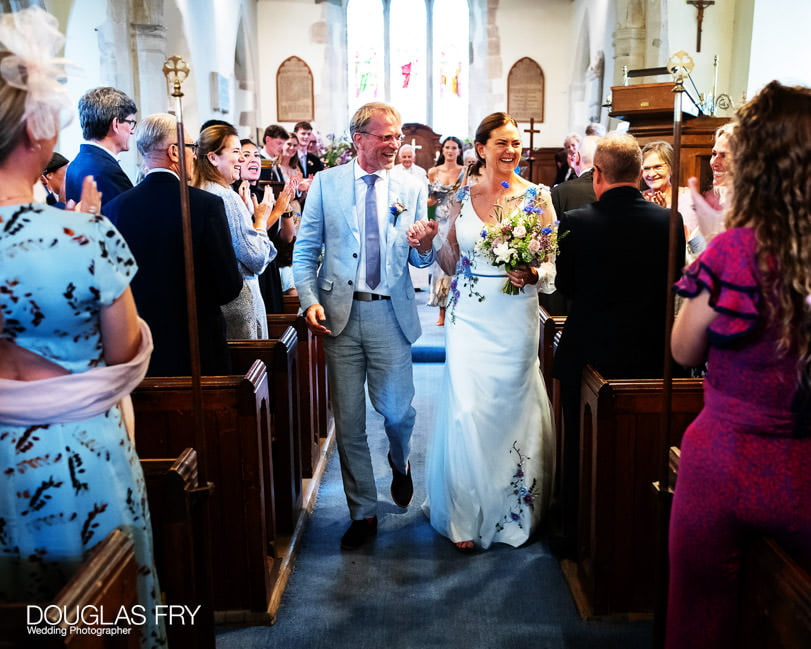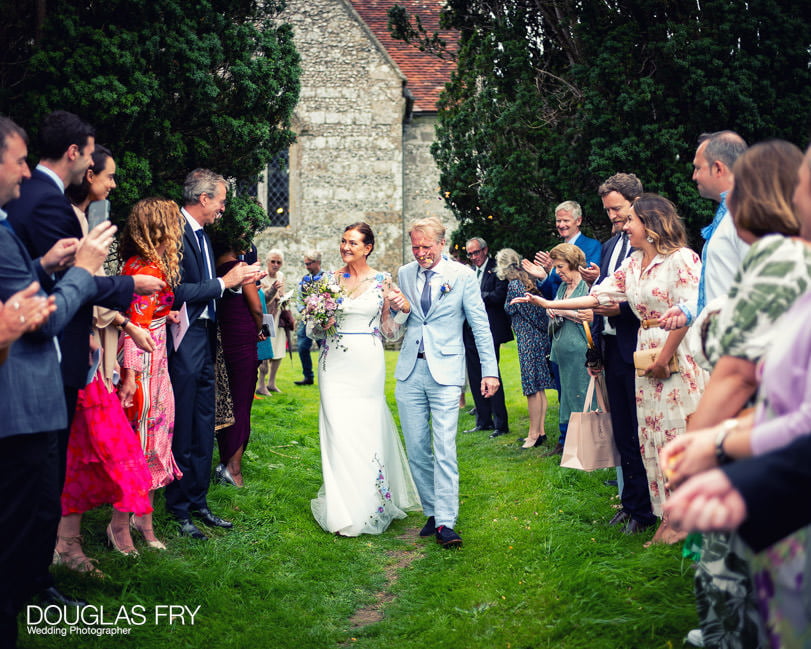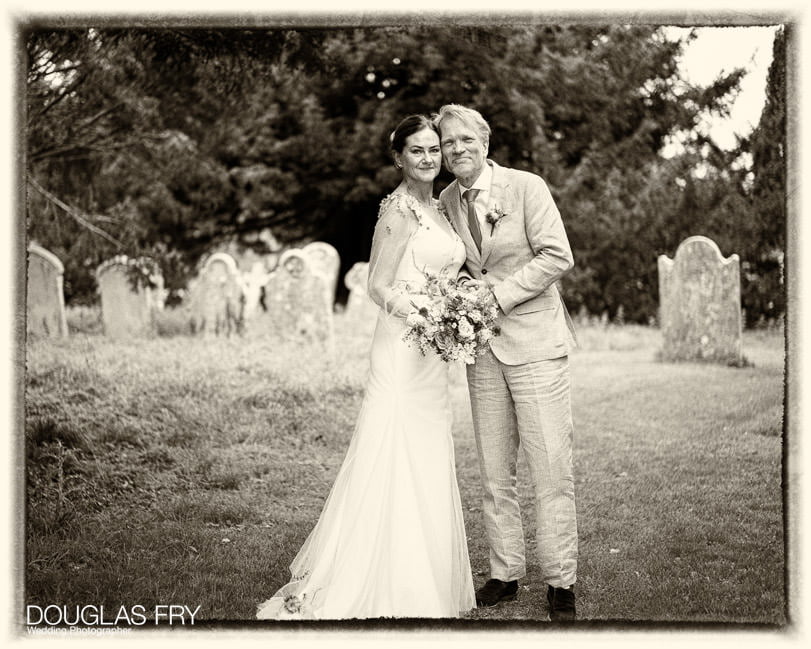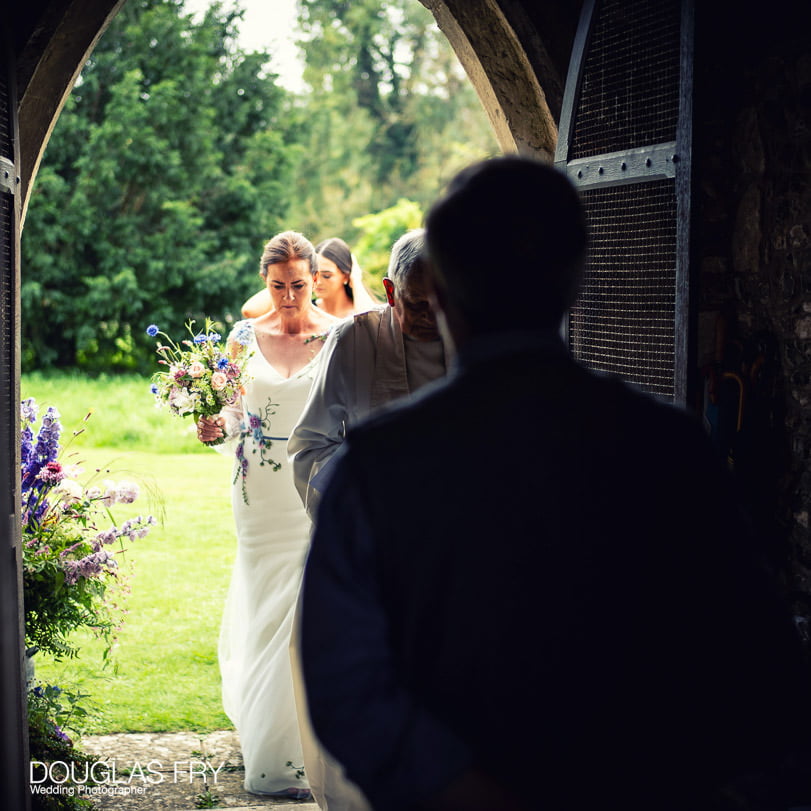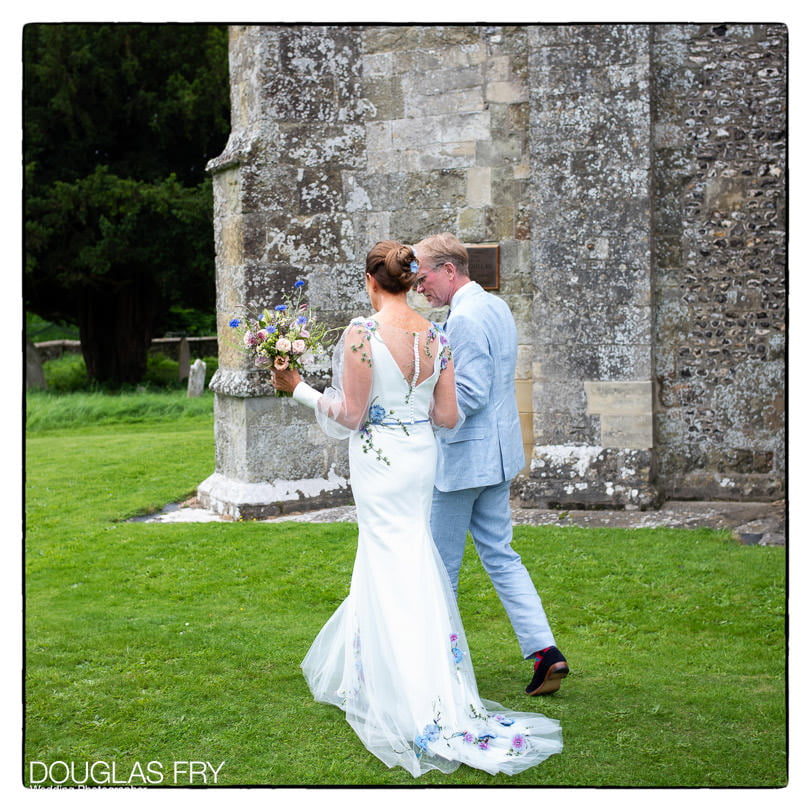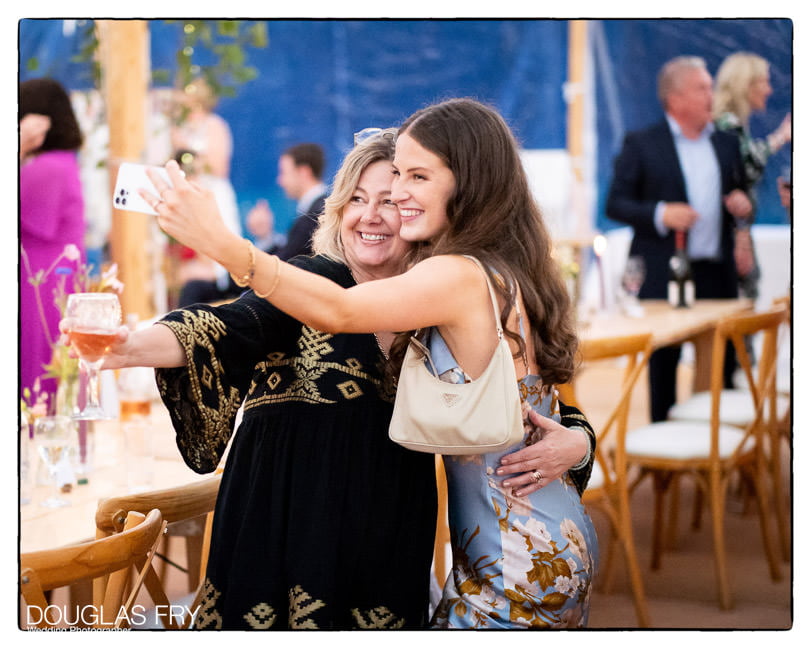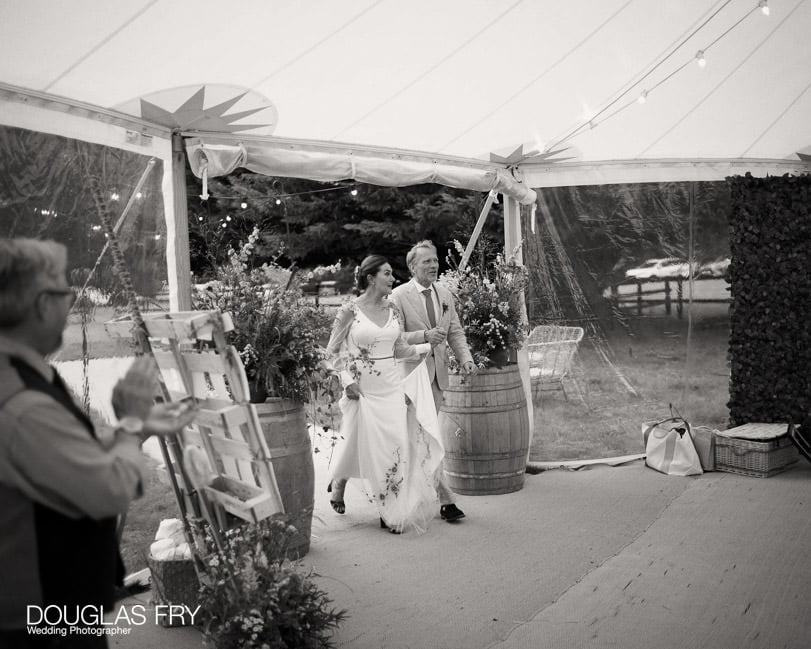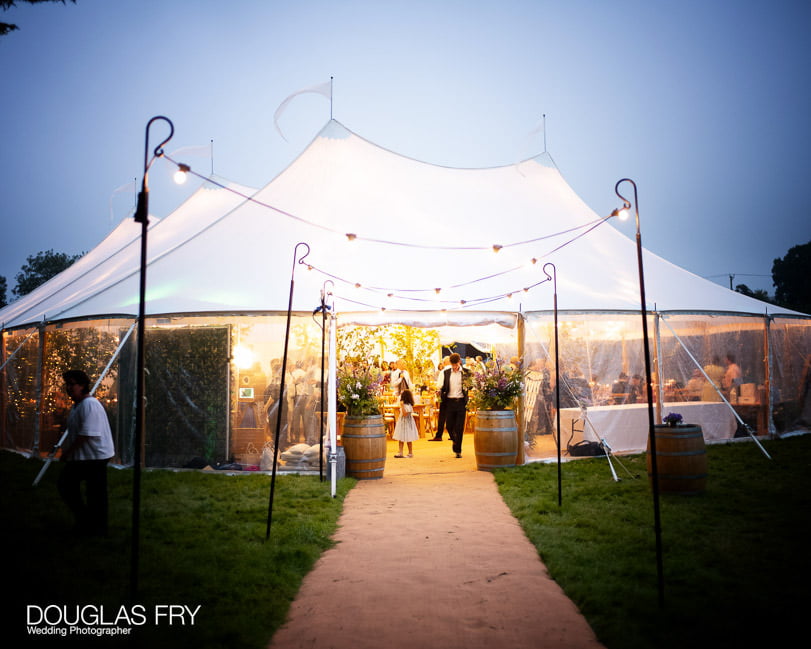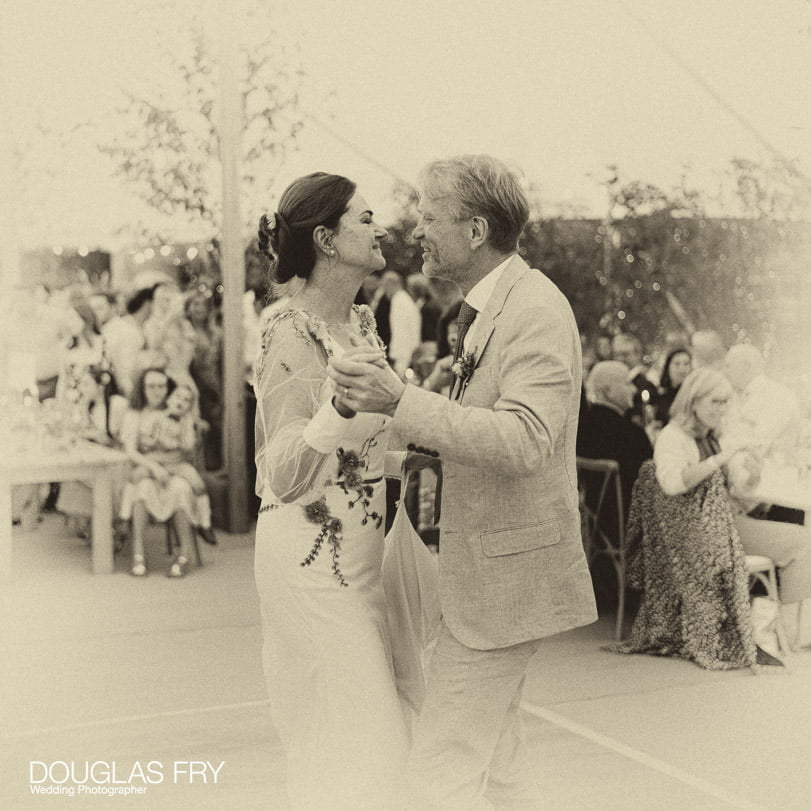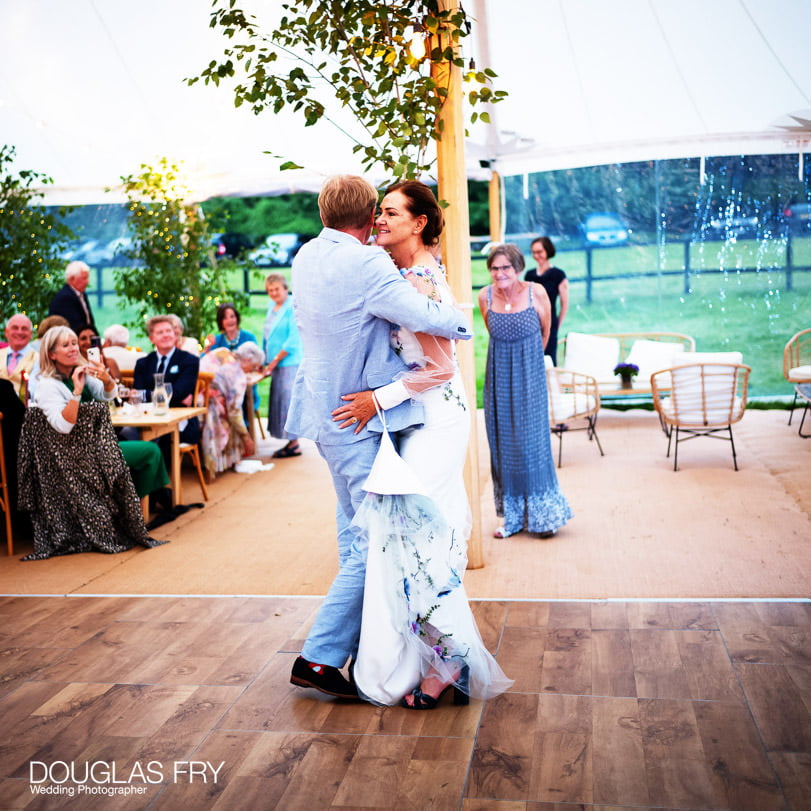 Latest posts by Douglas Fry
(see all)