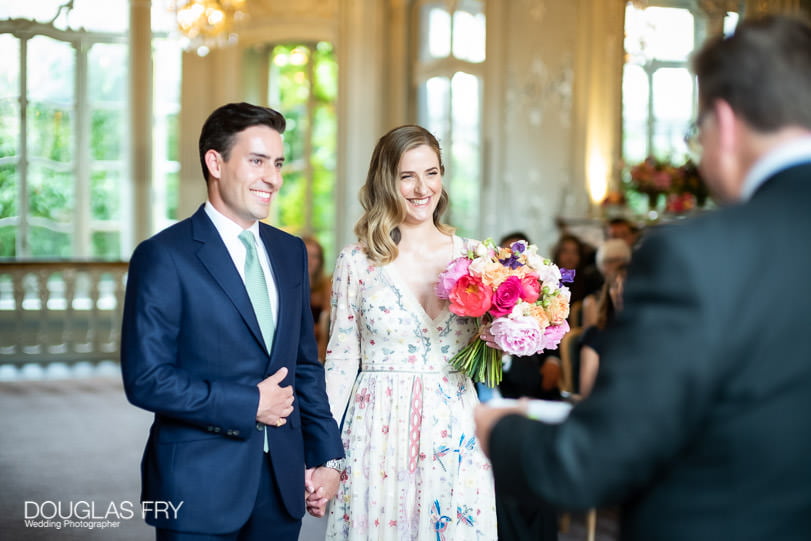 Wedding Photographed at Savile Club and Somerset House in London
Two fantastic venues for last weekend's wedding. The ceremony was at the Savile Club in Brook Street and then the reception at Somerset House in the Strand.
Stunning flowers by Mary Jane Vaughan and pretty wedding dress by Needle and Thread.
Wedding at The Savile Club
The Savile Club in Mayfair from the outside at least, has a simple but elegant facade. Once inside however the rooms are many and varied with a superb staircase which doubles back on itself and reveals the large, light dining room. The service was held in this room which owing to the large full height windows front and back was a gift for me as a wedding photographer as the light was soft on this cloudy day but plenty of it.
The Registrar was humorous and obviously enjoys his job and this definitely helps calm the wedding couples' nerves before the solemn moment of exchanging vows.
The family photographs were taken at the bottom of the staircase and it helped that the curtains framed the sides of the image. I used a small studio flash bounced off the ceiling to get an even light over the various family groups.
Somerset House for Wedding Reception
The wedding reception was held in Somerset House in the Strand in central London and specifically the Spring Restaurant which was an ideal size for a Covid limited number of guests.
The plentiful table flowers echoed the Bride's bouquet in a very elegant dining room.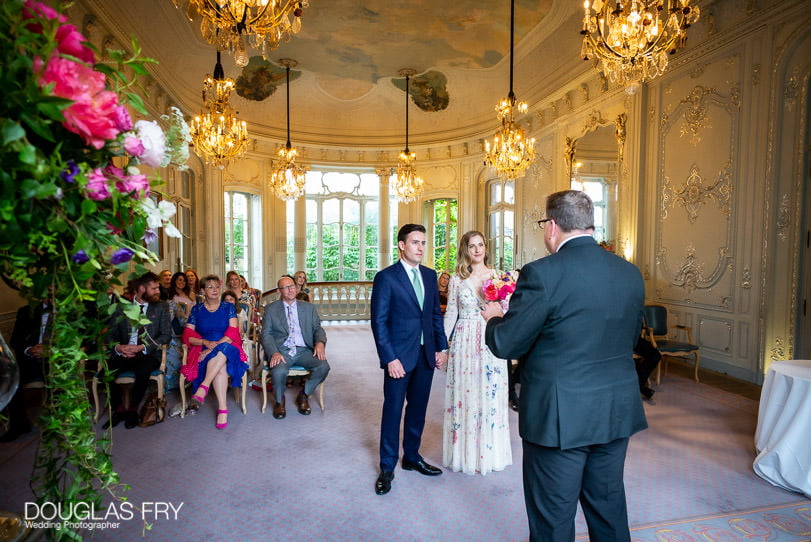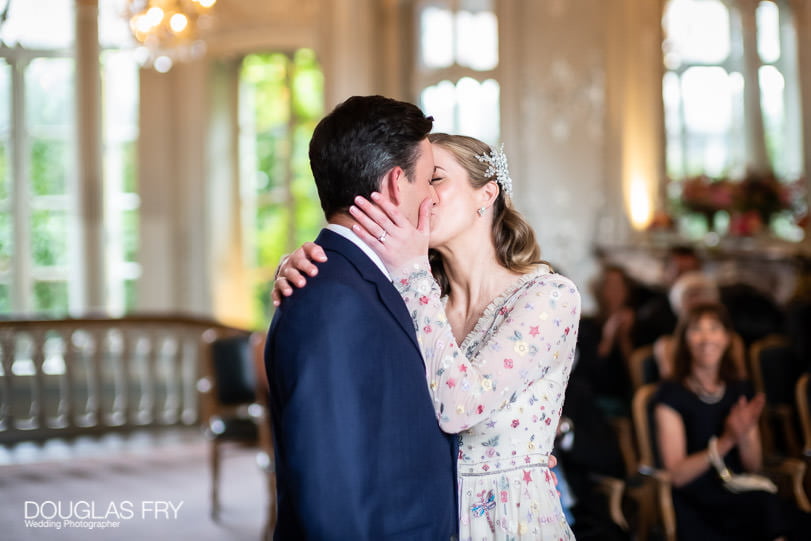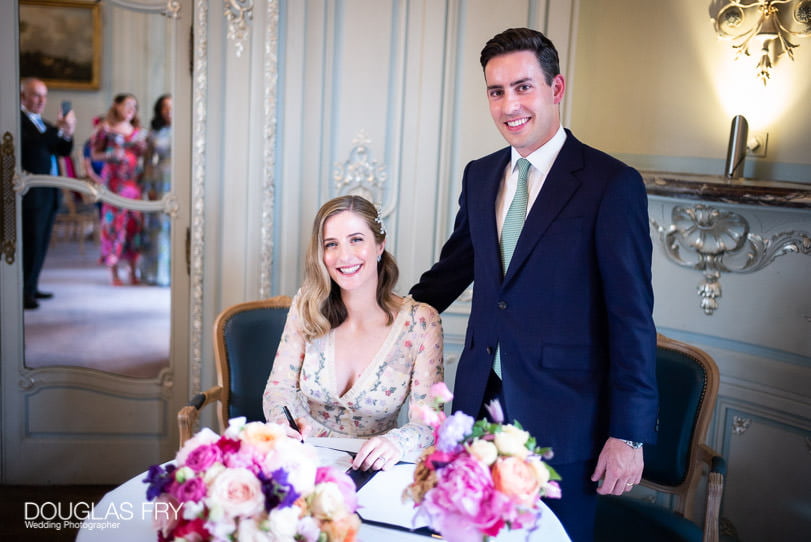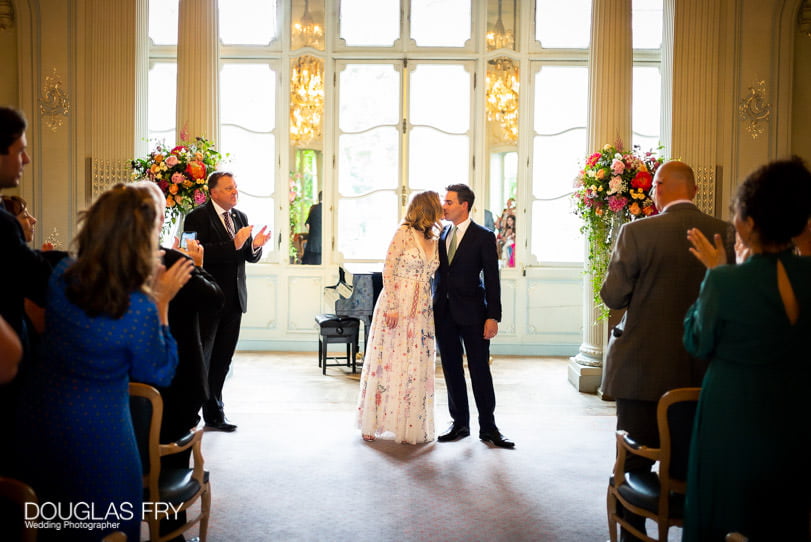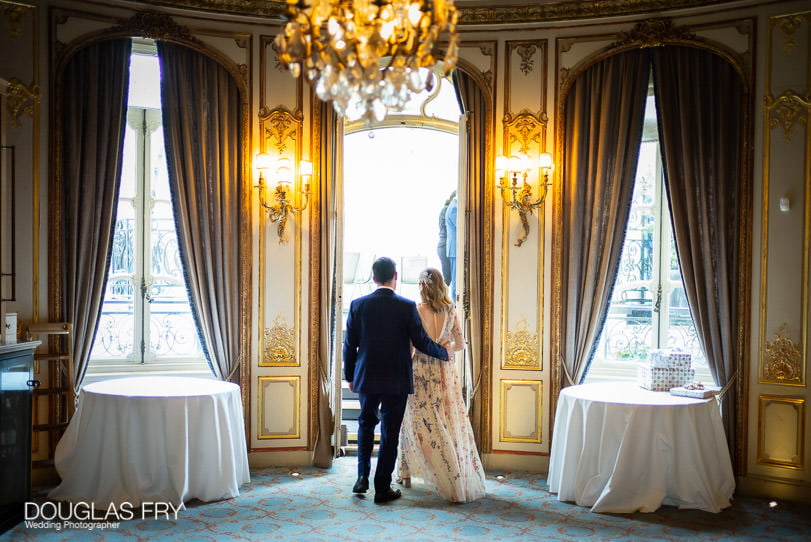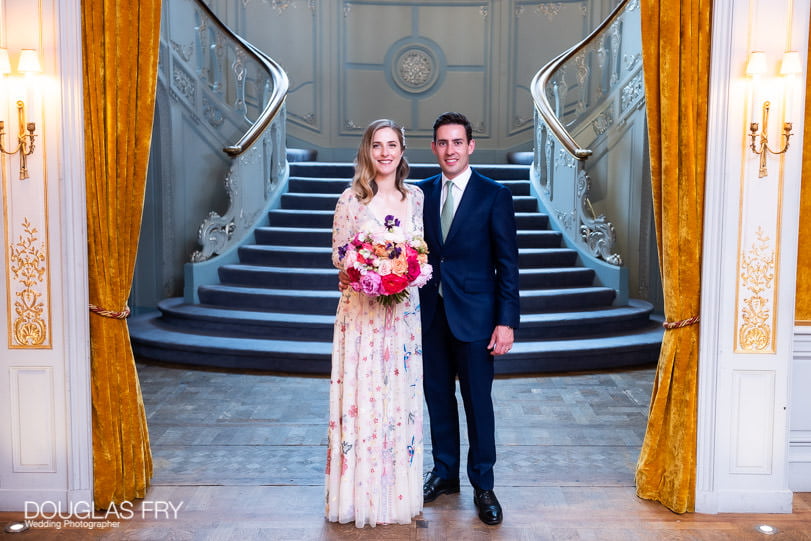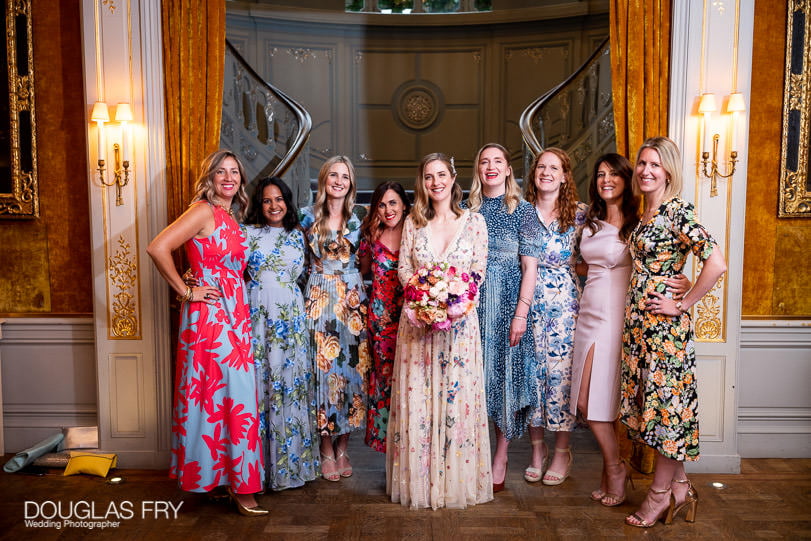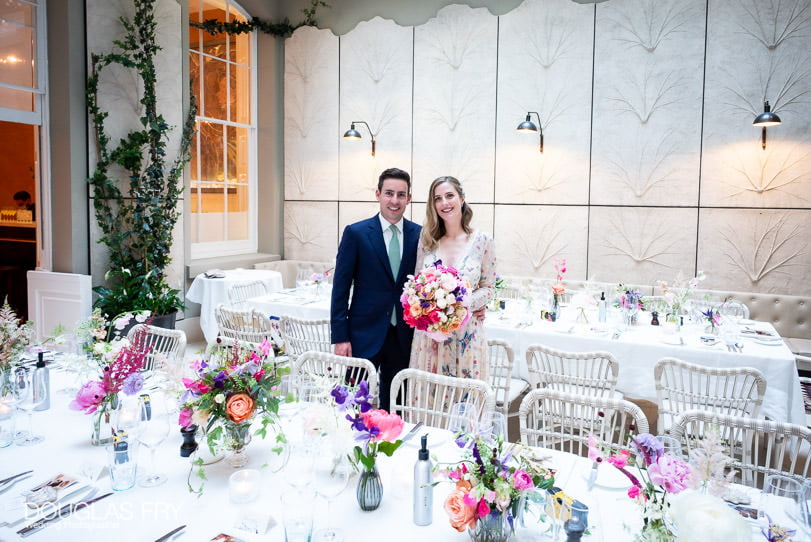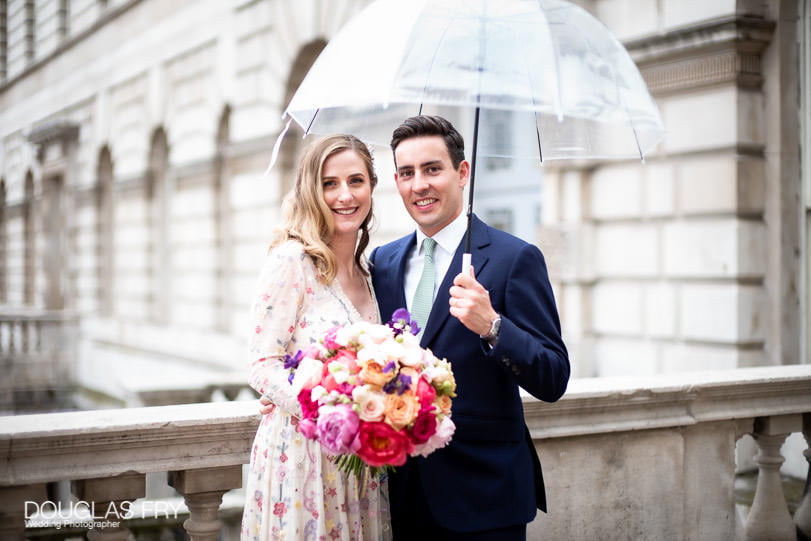 Latest posts by Douglas Fry
(see all)