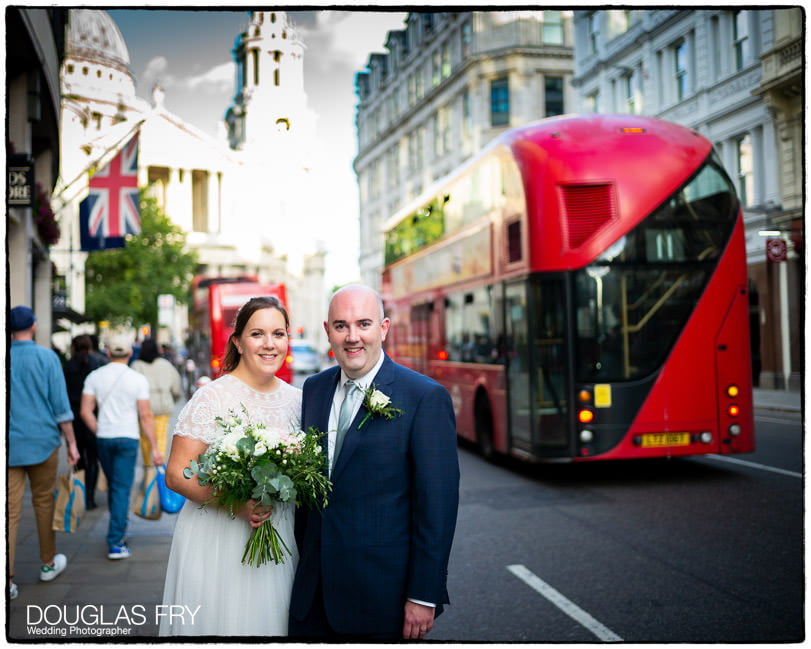 Wedding Ceremony and photography at Stationers' Hall and then on to the reception at the Humble Grape in central London.
Weddings in the centre of town offer almost unlimited possibilities for photographic backdrops.  The more iconic the scenery the better, so London busses and St. Paul's Cathedral were perfect for the wedding photography after this wedding's service and then a short walk over to The Humble Grape for the reception.
When out and about as the photographer I use a very shallow depth of field, so as to try and blur the background as much as possible and isolate the couple away from the tourists but retain the sense of busy London.
The Humble Grape had atmospheric lighting, by which I mean it was very dark. I didn't want to use on camera flash as all the subdued table lighting would be blasted away so it would look like it was photographed at lunchtime in a sunny cafe.  High ISO's and very fast lenses saved the day, it's much harder work of course but in my view the results are worth it – no intrusive flash and I can take as many photographs as I choose, no one is the wiser!
It was a wonderful occasion.  I enjoyed my role as wedding photographer, as I have for nearly 30 years now, every ceremony is different and it's great to be a part of the couple's day.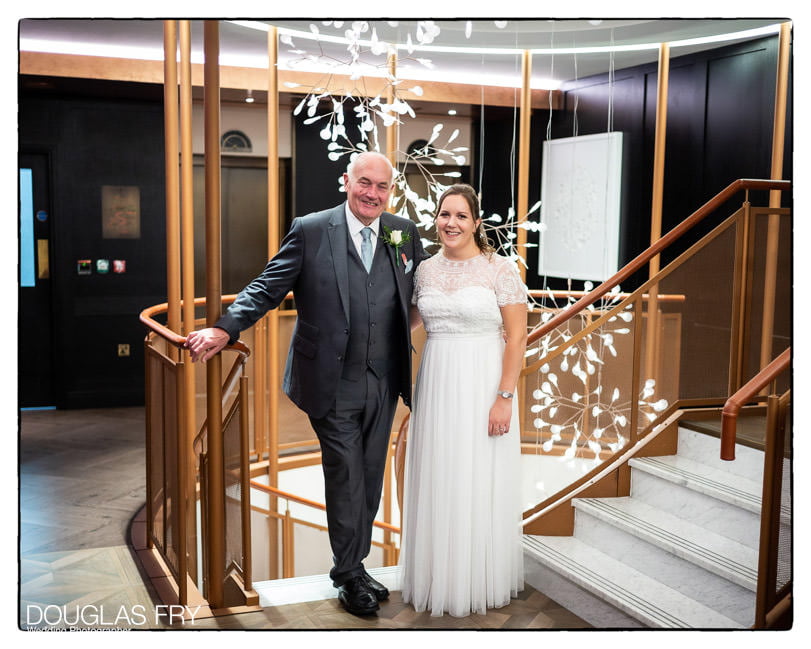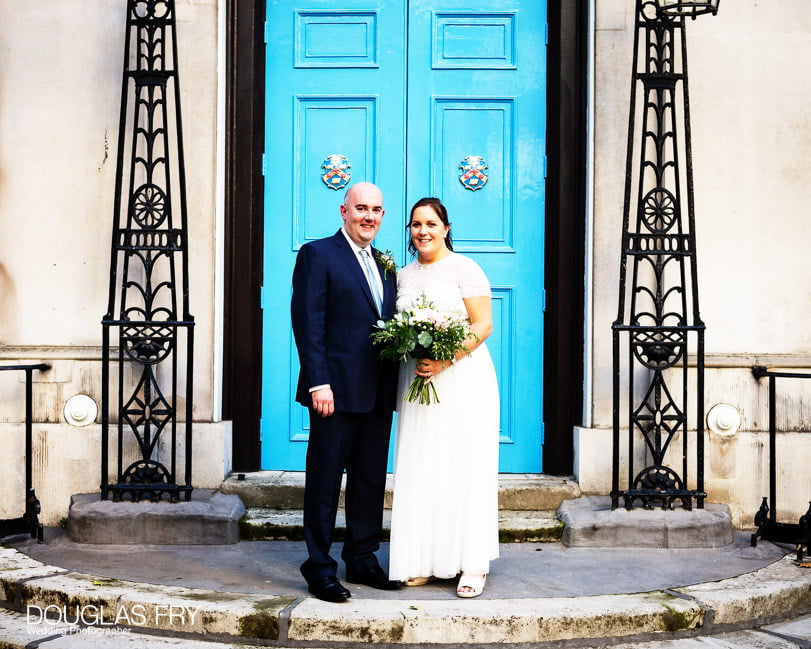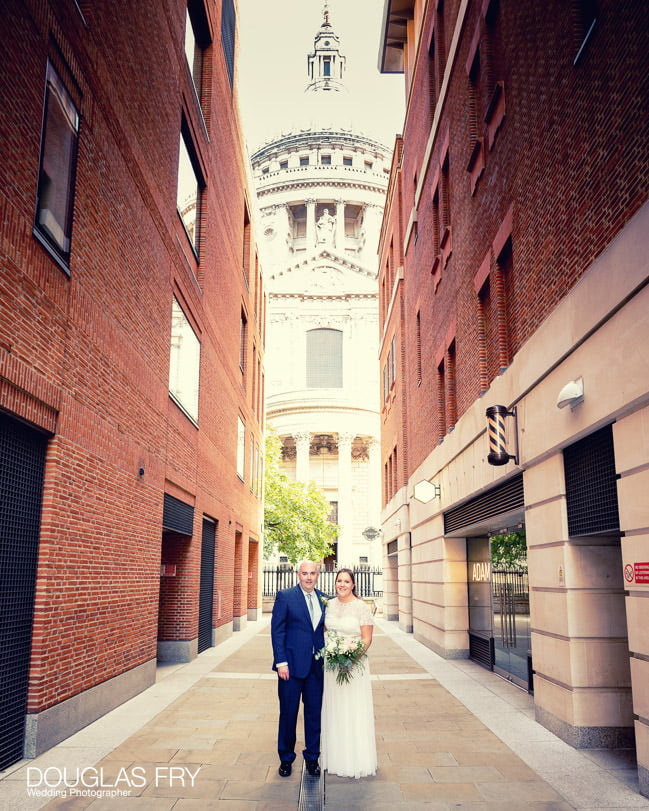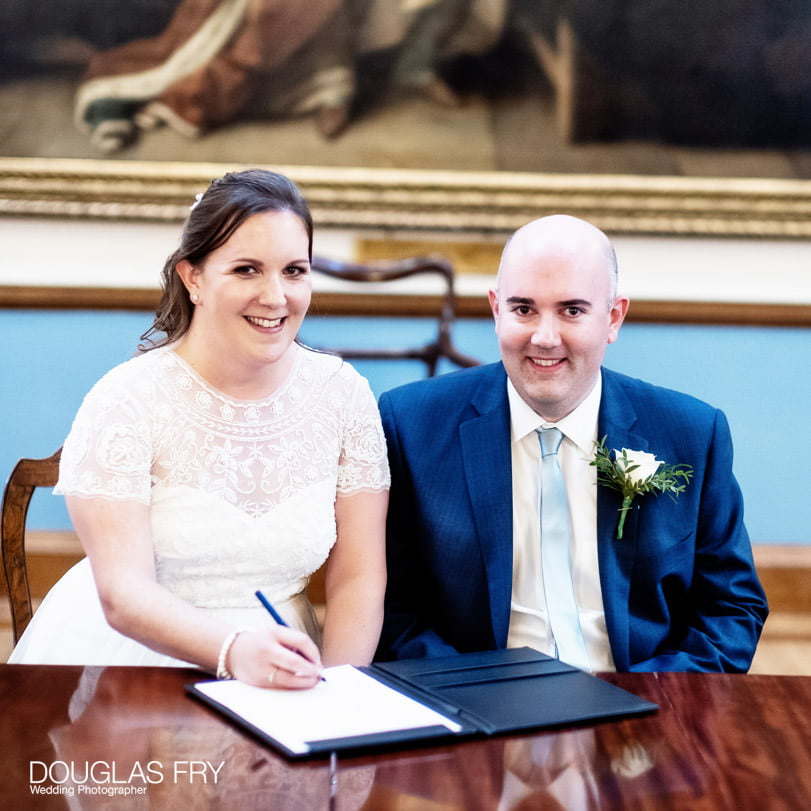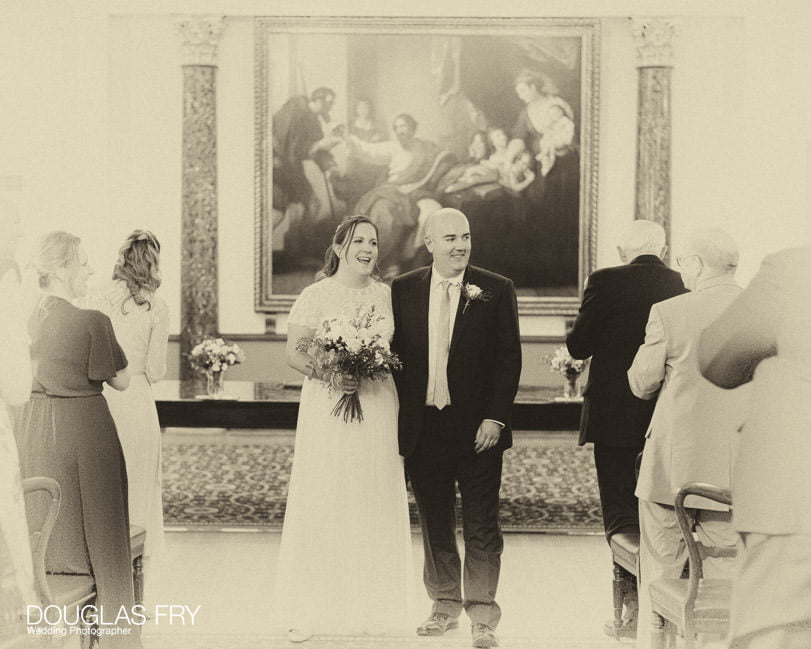 Latest posts by Douglas Fry
(see all)