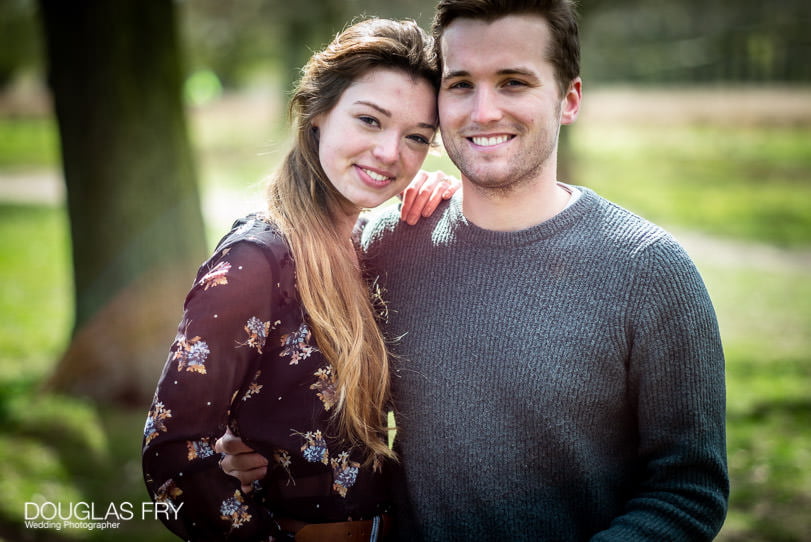 5 Key Pointers for a Successful Engagement Photoshoot
Here we consider a few of the most important parts of an engagement photoshoot.
1. Locations for the photography
Have in mind a mix of locations, some may lend themselves to close-ups and others with more structural elements like the old fallen tree on this shoot lend themselves to a wider view.
This will all help to create a diverse set of images for friends and family.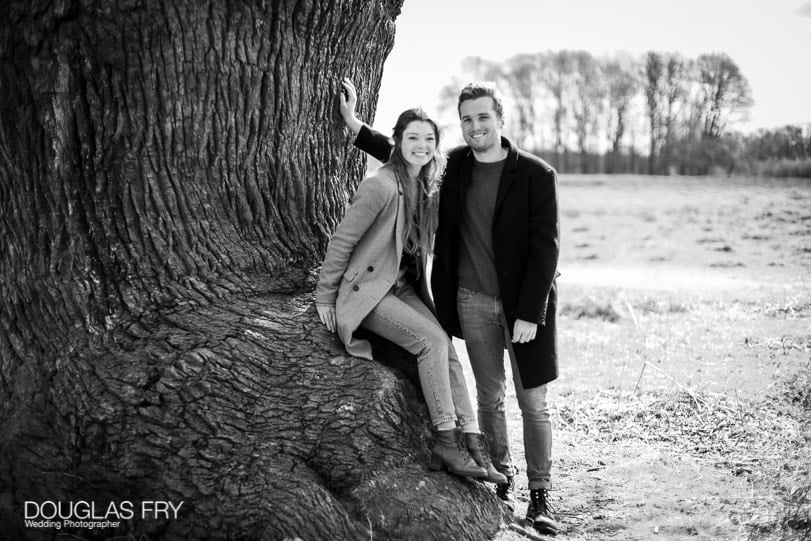 2. Include pets on the day
If the couple have a pet then it is great to include shots of the other member of the family. Getting everyone's attention has its own challenges, especially if you are in a large park with deer and an excited dog!
I take the photographs on a long lenses and use wide angles for a range of images. On this photoshoot I went for most of the photography on a 50mm lens, and a few on 35mm lens with the log and some classic vertical portrait shots at the end on a 90mm lens.
The background was blurred to hide anything distracting like other visitors but sharp enough to maintain a sense of place and to include sunny weather.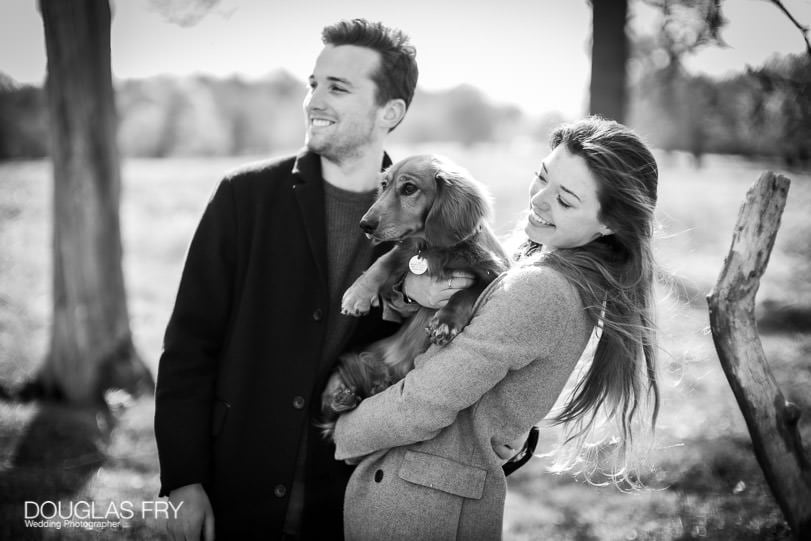 3. Capturing smiles and relaxed photographs
Keeping the jokes coming and the conversation helps the couple to relax in front of the camera.
Sometimes the most overlooked aspect of a photographer's life is the ability to maintain a happy dialogue with strangers for the whole duration of the shoot.
It's important that the couple feel 'engaged' with your conversation and that you can multitask with the more technical aspects of the camera, thinking about depth of field and shutter speed, together with the ideas for posing and positioning relative to the props such as fallen trees, lakes and sunshine.
4. Check the weather for the day of the photoshoot
Engagement photoshoots can be fantastic in any season, but it is important to try and avoid torrential rain. Keeping the date flexible and checking the forecast is a good idea. There are many useful apps now that give very localised weather forecasts over a very short time period for greater accuracy.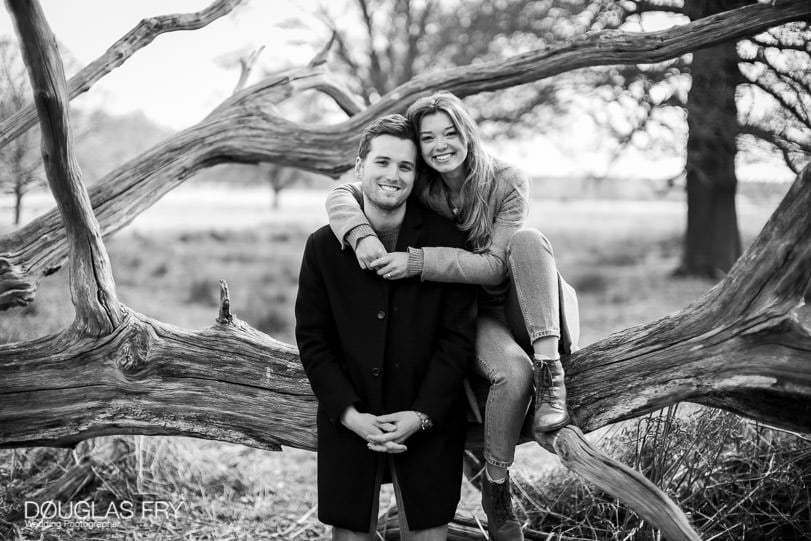 5. Don't make the engagment photoshoot too long
To generate a set of images the couple themselves and family are going to be happy with should not require more than one to two hours of time. More than this will result in everyone tiring and stopping enjoying the process. This is important and often overlooked as the photographer always reckons 'there is one more location over there' – pointing into the far distance.
The photographer needs to empathise with the couple and understand they may have reached a natural conclusion to the shoot. By then the photographer should have exhausted the poses, the props and the dog and got some great shots too!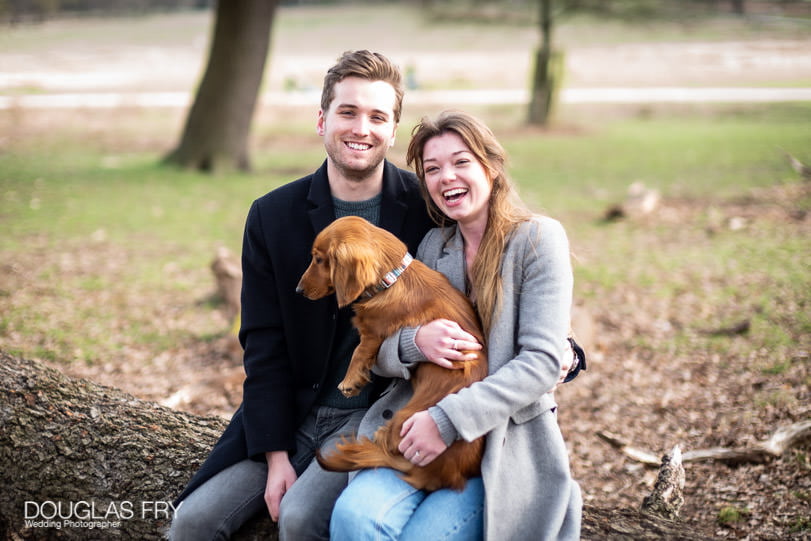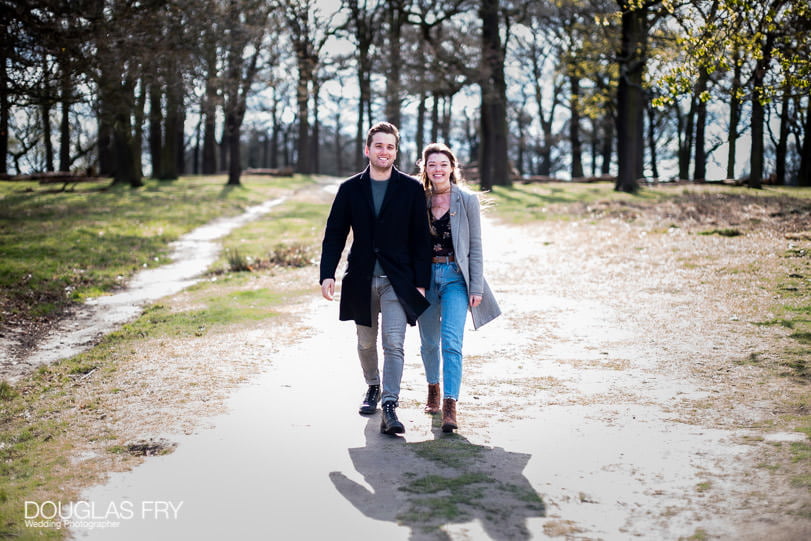 Latest posts by Douglas Fry
(see all)