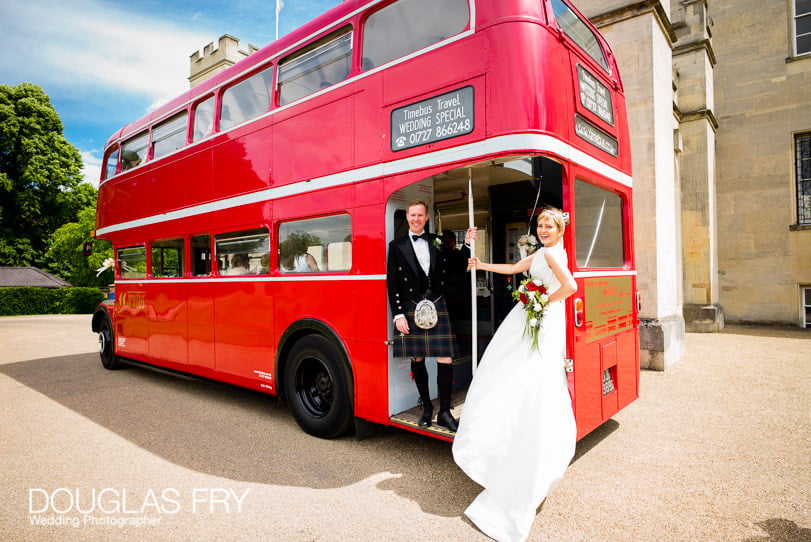 Wedding Photographer London – Douglas Fry, discusses a few of the many advantages of choosing to get married in London.
1) A Wide Variety of venues to chose from by Wedding Photographer London
London offers an incredible array of wedding venues, including register offices, old churches, luxury London hotels, and more.
To see examples of wedding photography at a London venue you are interested in use the search box on the blog above on the right hand side.
With the different sizes and styles available, you are sure to find somewhere that appeals to you in London, whether that is a large, historical building or somewhere smaller and more modern. Furthermore, there are many alternative licensed locations that the couple might not have originally considered, such as libraries and golf courses situated in and around London. All of this provides the variety couples appreciate when making a choice about where to host their wedding and all locations offer unique photographic opportunities for your London wedding photographer.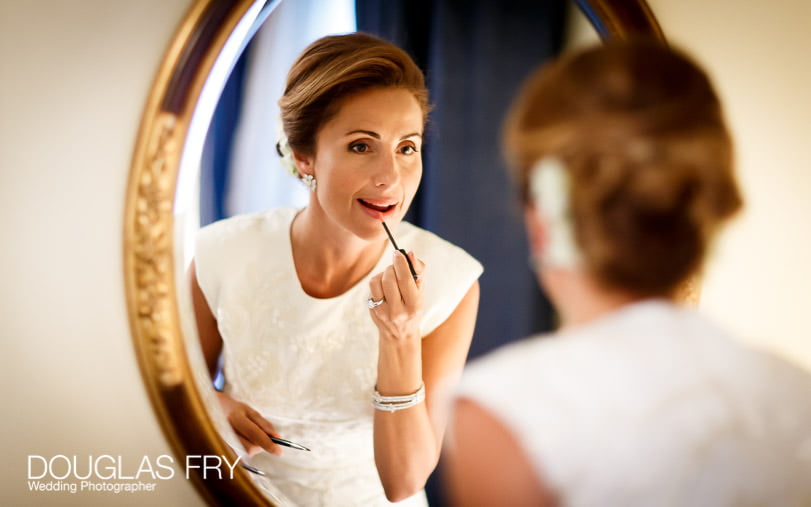 In addition, there are a huge range of hotels which the bride can get ready in, and can have hair dressers and make-up artists come to the room or have a convenient, nearby location for this will help the day run smoothly.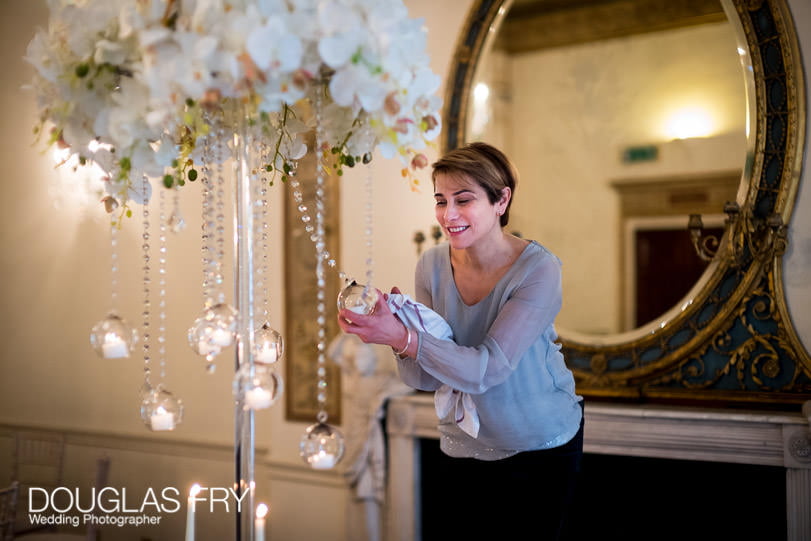 2) Local Organisation and Suppliers for London Wedding Day
When organising florists, make-up artists, wedding planners and others, hosting your wedding in a busy metropolis provides easy access to many different London professionals and suppliers that might be needed.
The range of commercial sites in London is convenient for the guests' arrangements, as your friends and relatives will be able to find accommodation in local hotels easily, and travel to and from the wedding without problems, even by tube, however late they stay and party! This eases some of the pressure to provide advice as to how to travel or find hotels to arrive the wedding's location in good time, and taxis can be hard to book late at night to get back .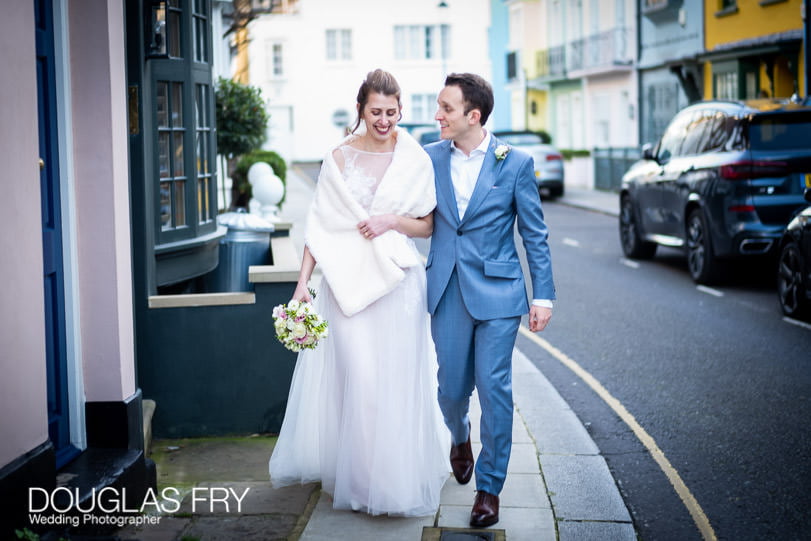 3) The Charm of London's Streets and Backdrops for Unique London Wedding Photographs
London as one of the world's most fascinating cultural cities offers a fantastic array of beautiful backdrops for your day.  For example, this could be the bustling King's Road where Chelsea Register office is located or perhaps the Mandarin Oriental Hotel in Knightsbridge next to Hyde Park and the nearby rose gardens. Perhaps getting married in Tower Bridge appeals there are just so many traditional and /or eccentric options in London. These backdrops provide wonderful locations for photography of the couple after the wedding ceremony – a gift for your London wedding photographer.
If you are happy to venture out of the centre of London locations like Syon Park, home of the Duke of Northumberland, have a country feel still with the convenience of a London postcode. There is a luxury hotel on site and of course an airport not so far away.
London is a wedding photographer's dream with so much variety and style.  I have photographed weddings everywhere from a private dining room at the  Savoy Hotel, through to the café in Harrods and a wedding for over 500 at The Natural History Museum in South Kensington.
To pick a favourite venue in London would be challenging but I am very fond of RIBA which is based in the heart of London near Oxford Street with its beautiful Art Deco frontage and interior.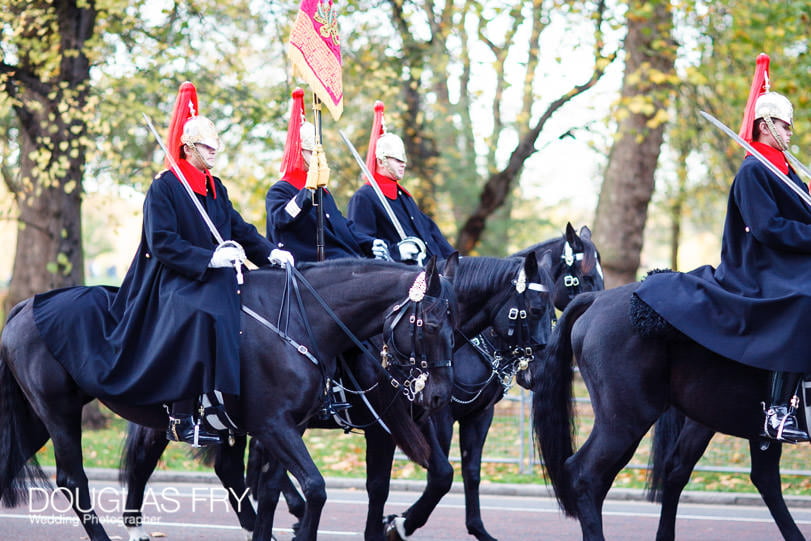 4) Beautiful Rural Backdrops in London
A rural backdrop in London is surprisingly easy to achieve, London is very well known for its parks and gardens, some with ornate fountains and statues, like Hyde Park which is easily reached from the Mandarin Oriental Hotel for example.
Other smaller gardens and squares that have many well established trees and flower beds, like the Chelsea Physic Garden, which has a unique history too.
It is worth checking if any permissions are required before professional photography is allowed in London parks or sometimes even open spaces like the South Bank, the necessary documents are not difficult to obtain, but have to be organised in advance.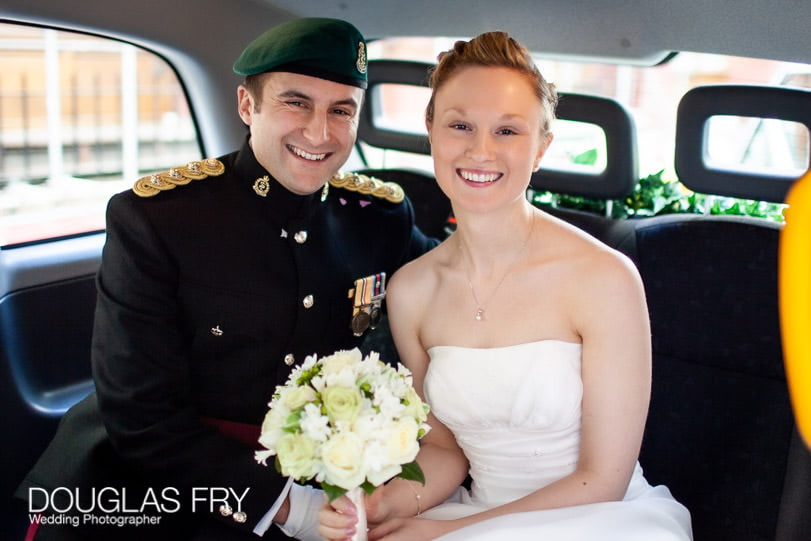 5) London's Many Excellent Transport Links
For the couple and guests one of the appeals of a London wedding is the transport system.  This may sound a bit basic, but it can be very useful at the end of the night and after the dancing has finished for everyone to be able to slip into a taxi or other easily accessible mode of transport home.
Country weddings have a rural charm and uniqueness but for many guests, and especially parents of young children a London wedding with the ease of returning home at the end of the day has huge appeal.

Latest posts by Douglas Fry
(see all)