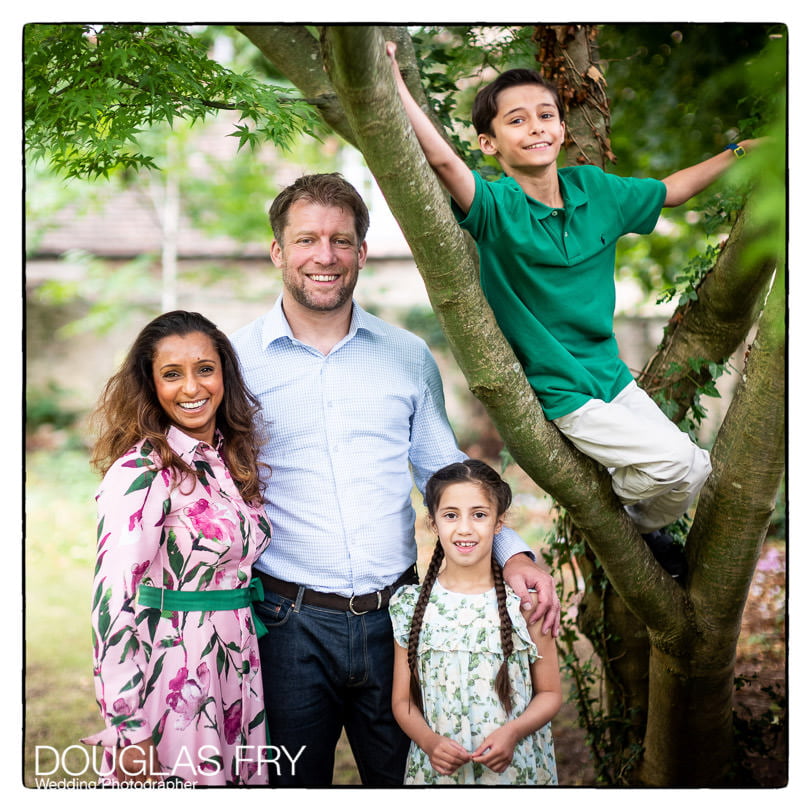 Family Photography with Bernese Mountain Dog near Oxford
Family photography featuring Bea the dog
I had a very warm welcome from this family, not least from Beatrice, their huge Bernese Mountain dog. Once I was deemed a suitable guest, Bea let me get started on the family photography. The family photoshoot was a present for the grandfather who had recently had a significant birthday, so lots of combinations of family groups were required.
Different family groups for the photography
I always explore different ways of combining family members, such that the younger children are sometimes the highest in the frame or parents' heads can be lower down to let a child stand tall. This structuring of the photographs all makes for more interesting final photographs and a departure from a typical family group.
Photography in the garden
The garden had many elements to help frame and arrange the groups, from a tree for the children to climb, to a short flight of rustic stone steps to get everyone in the photograph with the house behind. Beatrice (the dog) got involved at all stages keeping everyone smiling, usually at the photographer's inability to fend her off!
Family portraits in the house using flash and softbox
We went inside too for some family portraits in the sitting room.  For the indoor pictures I used the large Elinchrom softbox, this allows the family to be seated on a sofa with strong sunshine behind them coming through the windows for attractive backlighting but they are lit from the front with the soft flash, the ratio is adjusted to the best advantage. These images have a different look and feel to photography taken outside so offer the family a broader selection of final prints later for an album, photo book or to be hung on a wall.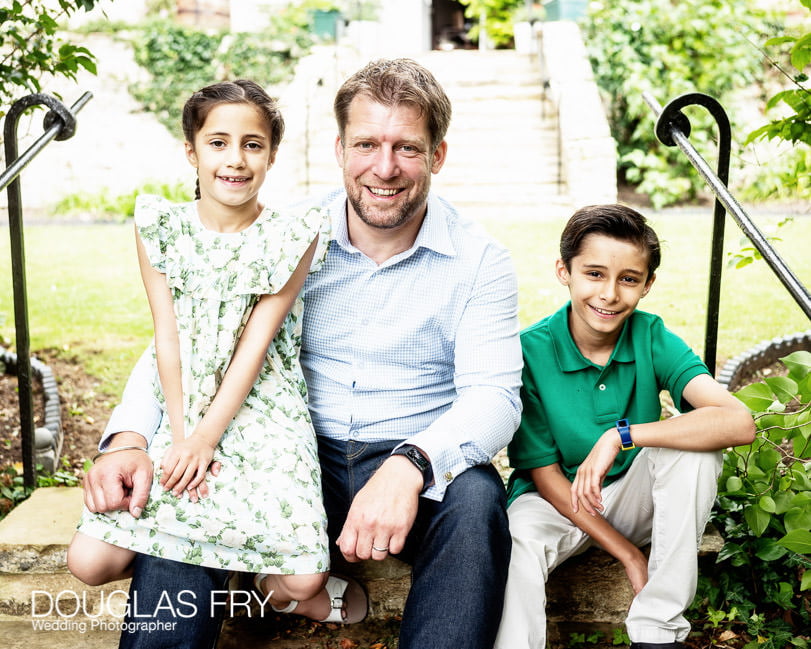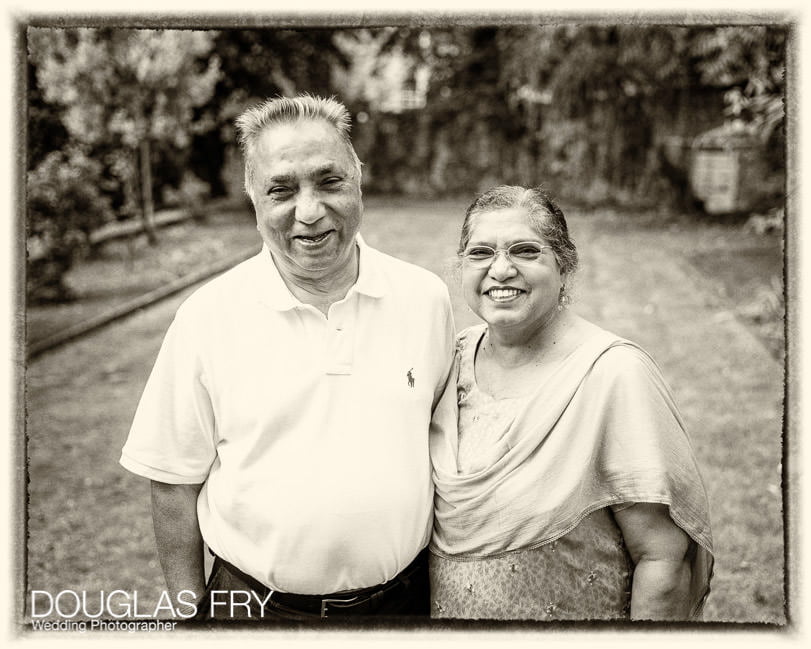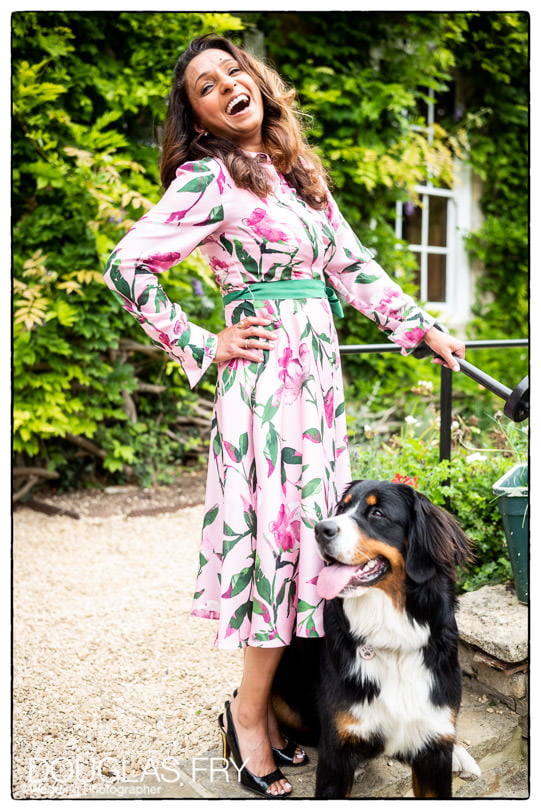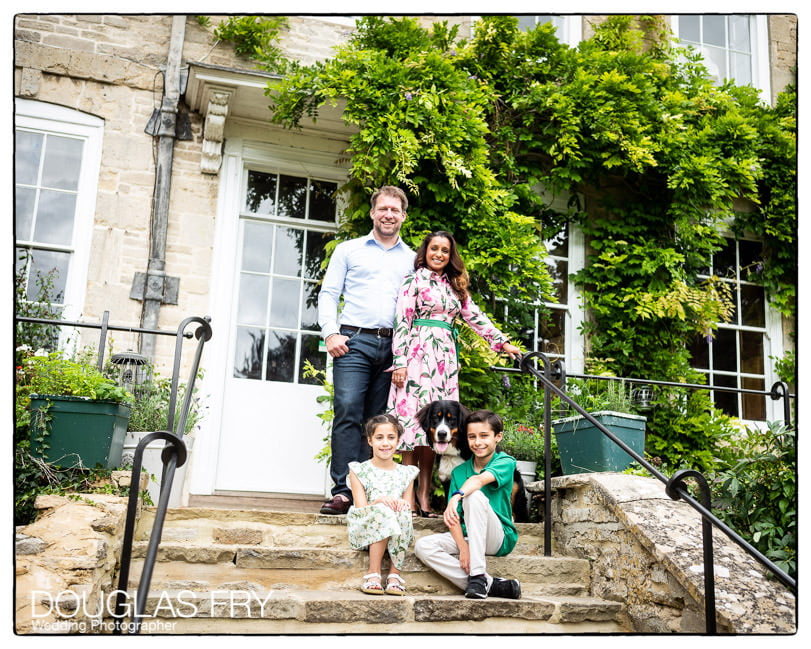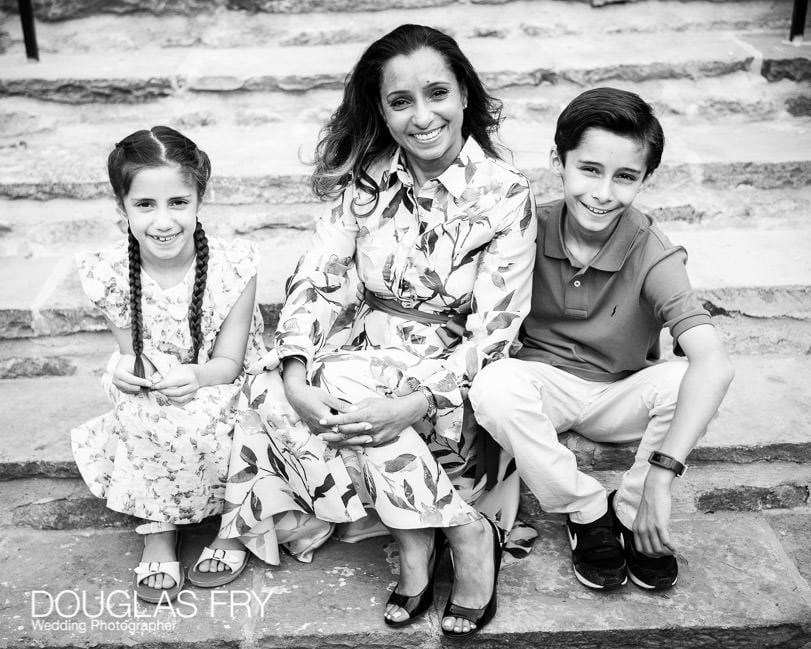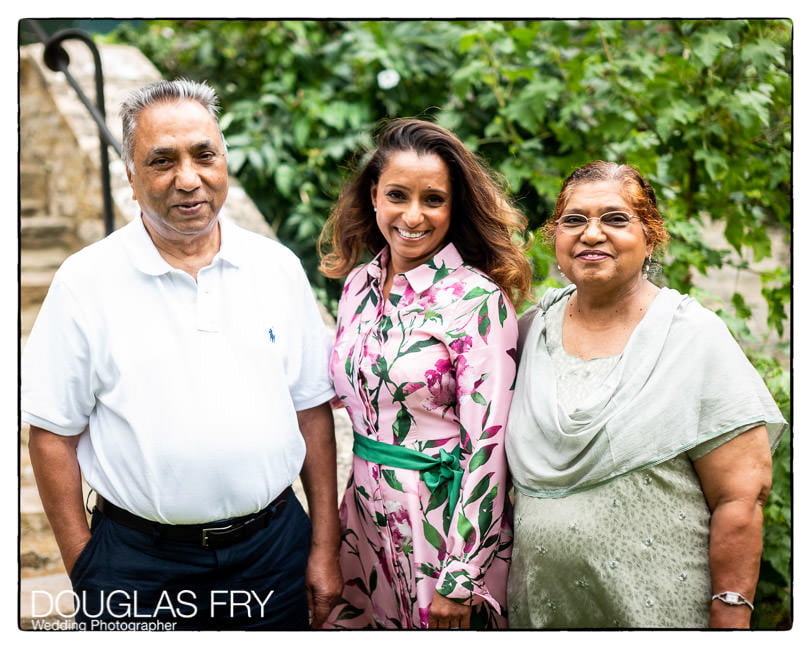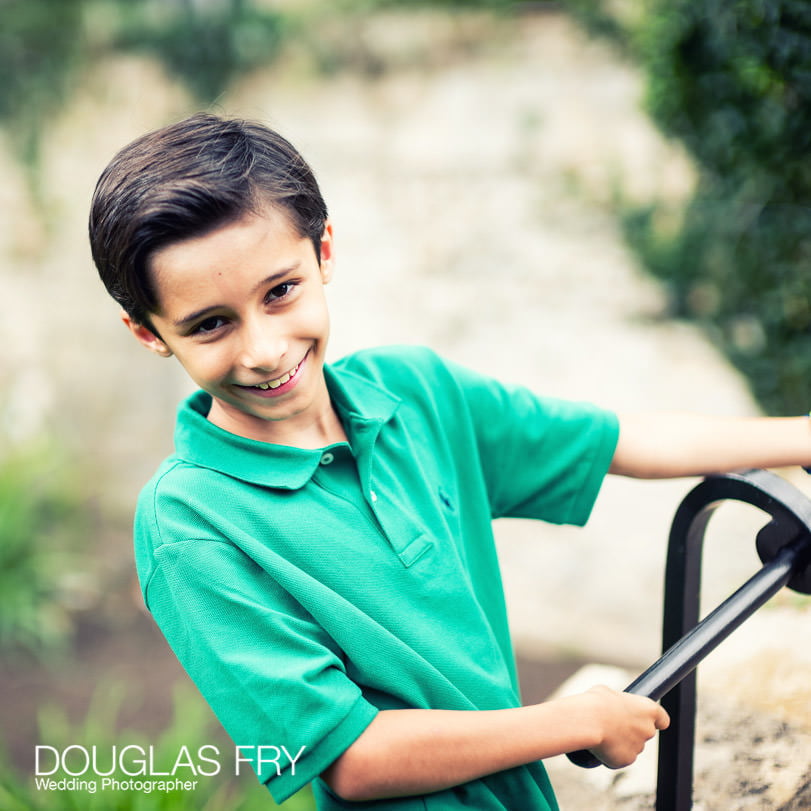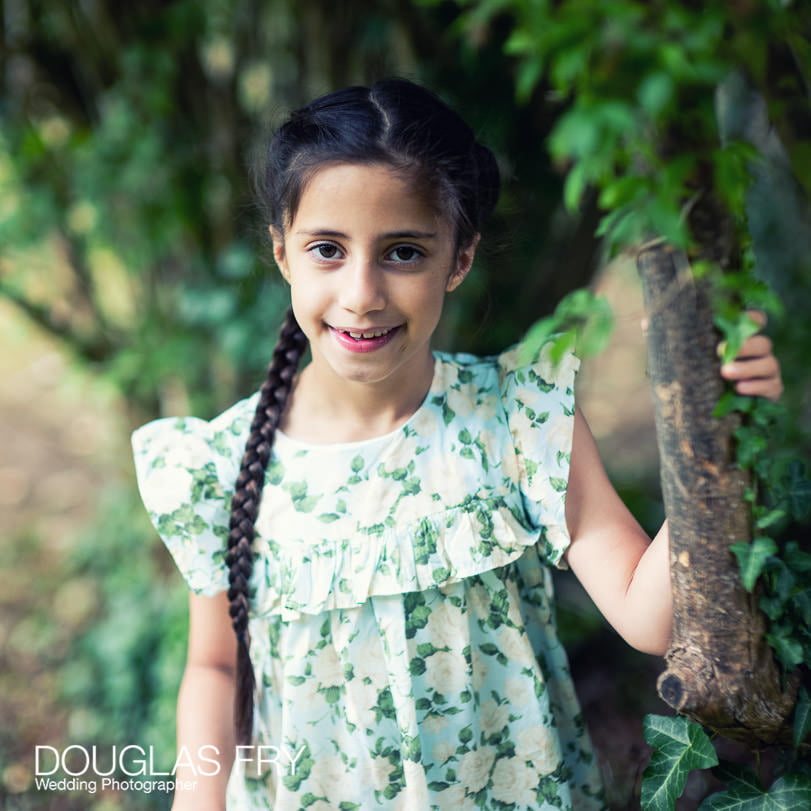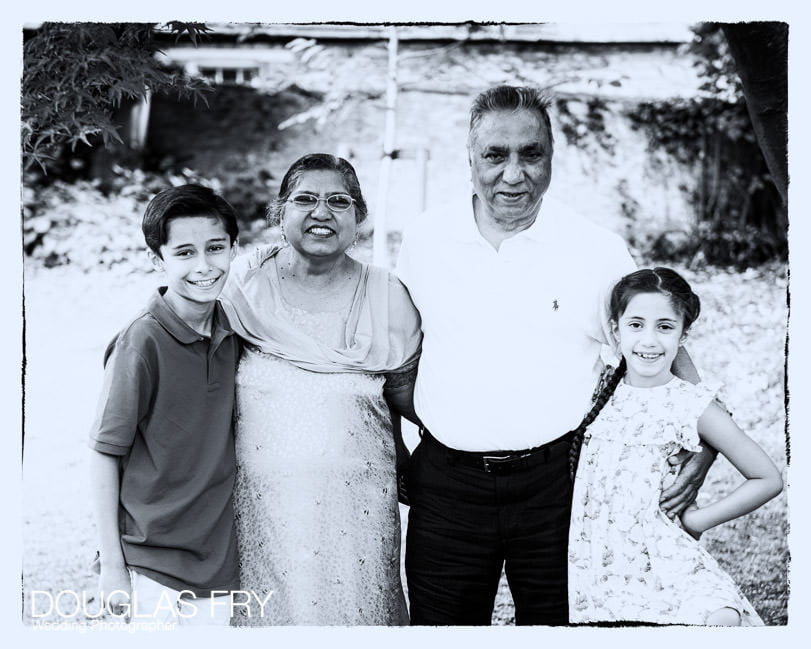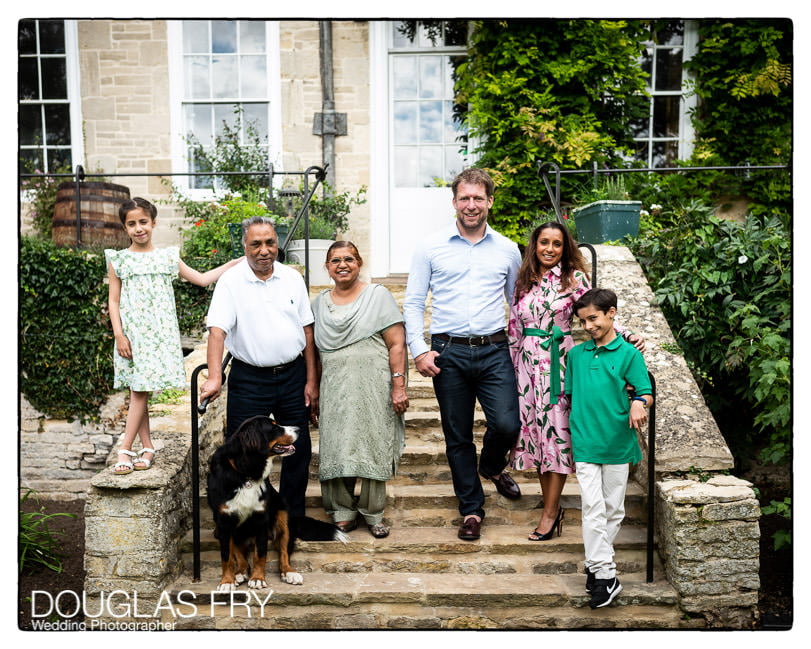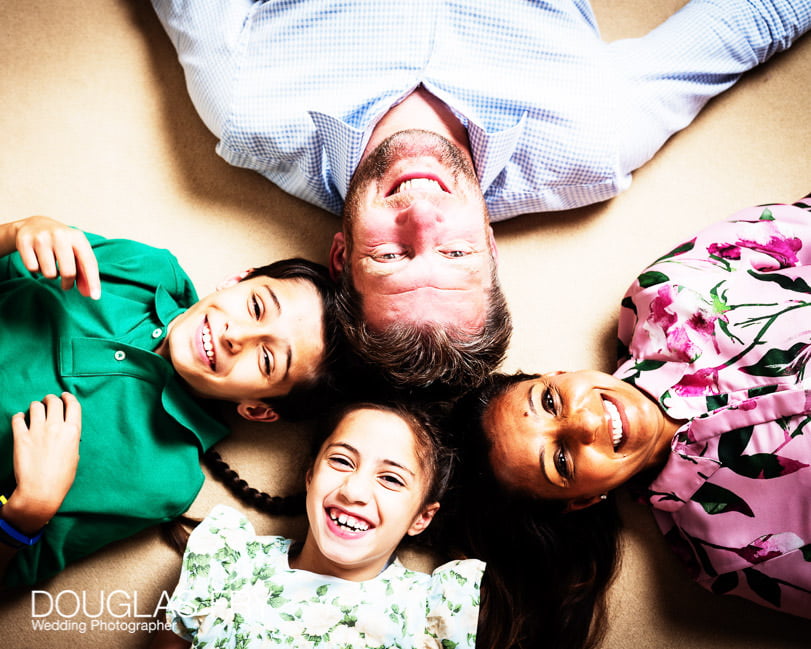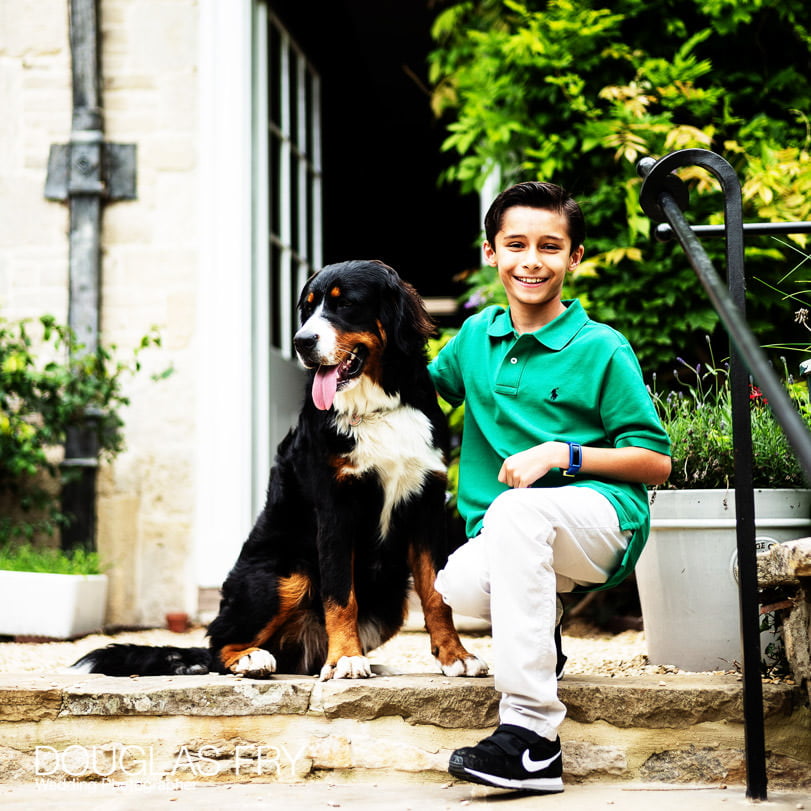 Latest posts by Douglas Fry
(see all)