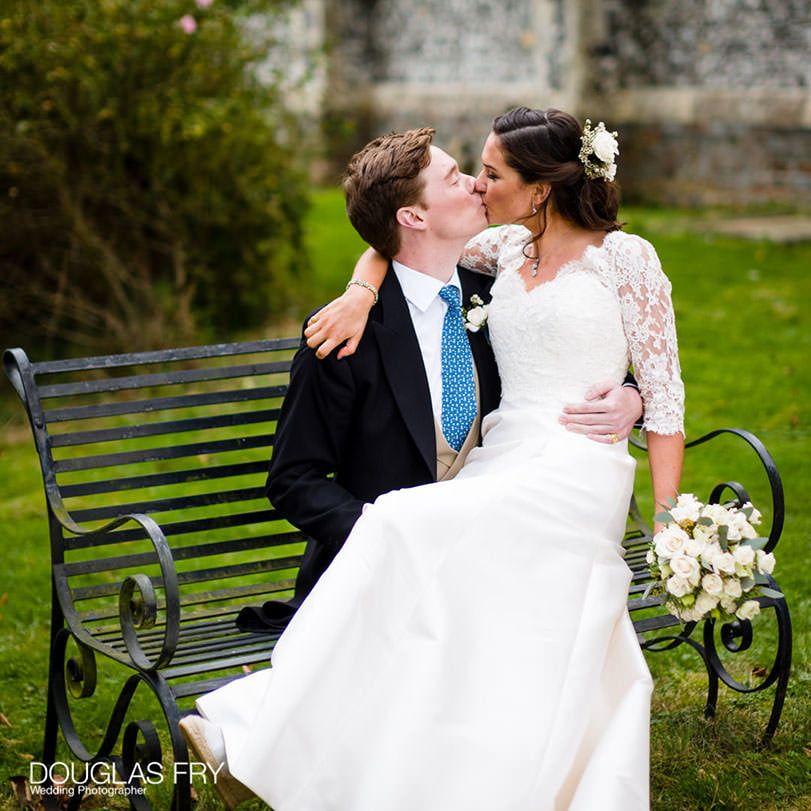 Hampshire Wedding Photographer – Wedding Photography taken last Saturday
Last Saturday's wedding was fantastic.  I was commissioned as the Hampshire wedding photographer to cover the day.  The thoughtful and clever touches included on the day, totally made it, from the flower arrangements in the church by Chrissie Wiltshire Flowers, the decorated mini cooper the couple drove back to the marquee, the mirrored dance floor, to the large circular bar island right in the centre and last but not least the incredible trainers which the bride wore on the dance floor and lit up with multi-coloured lights! I have never seen those before.
The cake for dramatic effect was placed and cut on top of a huge conical grass mound in front of the marquee. The guests it was obvious really enjoyed the day and the dance floor was packed all evening.
To see the full wedding please click here – Hampshire Full Wedding Website or our favourites here – Best Photographs from the Day

Latest posts by Douglas Fry
(see all)