Laura and Andy's wedding preparations took place at the hidden gem – the Soho Hotel and then on to the ceremony and reception which were held at the Union Club in Greek Street a short walk away or in this case an even shorter cab ride away!
The nearby narrow streets of Soho with cafes, graffiti, and offbeat characters (who photobombed the family photographs) made a fantastic and trendy backdrop for photography of the couple once the formal photographs were all completed.
The colourful and eclectic Union Club is a great wedding venue, now 270 years old no less, it is filled with mis-matched pictures and furniture which definitely adds to its Soho charm. The guests enjoyed smoked salmon followed by lamb cutlets – and wedding cake of course.
The evening party was kicked off with Andy (the Groom) as lead singer and electric guitar with the band (The London Riots) to much applause.
All the photographs from the day can be seen here – Soho Hotel and Union Club Wedding Photography and our favourites here – Best Wedding Photographs from Union Club.
Wedding Featured on Confetti's Website
Laura and Andy's wedding was chosen by Confetti to be covered as a 'Real Wedding' story –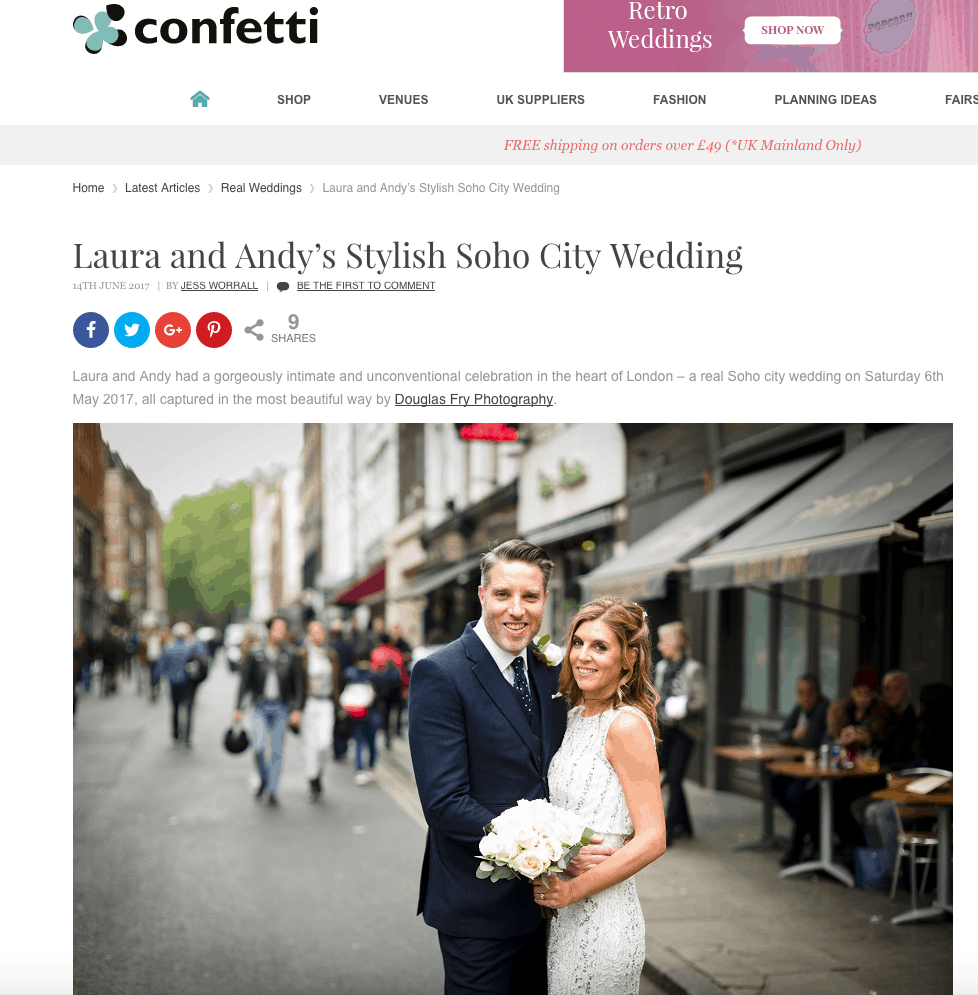 Douglas is a London based wedding photographer with over twenty years experience, working throughout the UK and Europe. He enjoys weddings and believes that this passion for contemporary wedding photography is crucial to creating stunning and memorable images, importantly using no flash. He uses top of the range Leica cameras and lenses.

Latest posts by Douglas Fry