The venue for the wedding was a lovely old coaching inn that had been beautifully restored.  After the service at St Mary's near by all the guests boarded a red double decker bus to transport them back for the drinks reception in the cobbled courtyard. All the speeches were very good (and I have heard a few over the years) exactly the right length, funny and personal all at the same time.  The guests enjoyed roast lamb for the wedding breakfast and danced to Victoria and Martin's play list until late. Here are a few of the photographs from the day –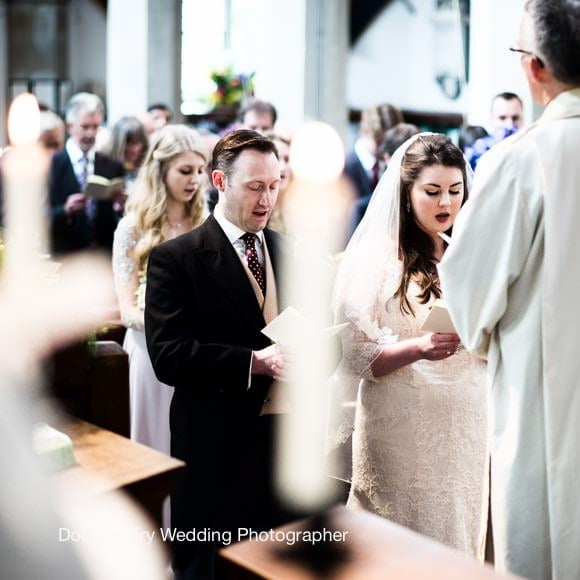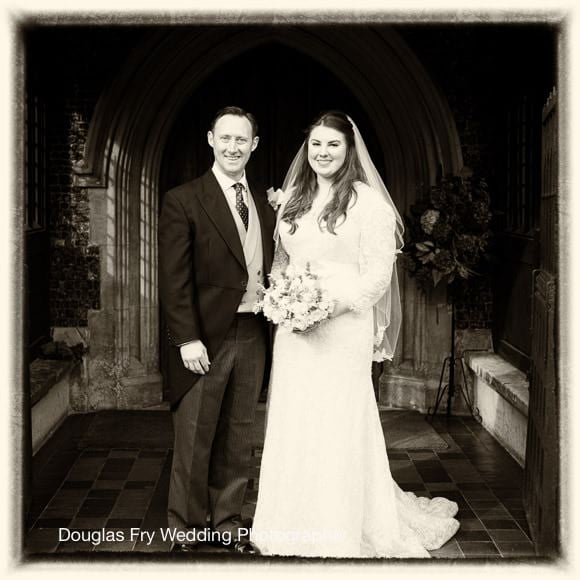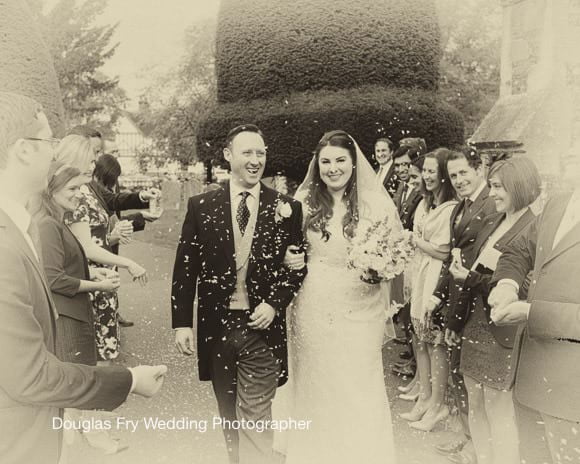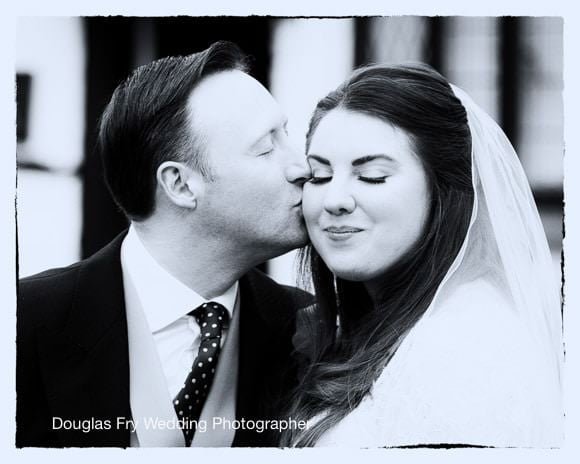 Message from the Bride and Groom –
Dear Douglas and Sam
Victoria and I would like to say a massive thank you for the amazing photos that Douglas took at our wedding last Saturday. Not only is the quality and consistency of the photography superb, but it was a pleasure to work with such a professional and unobtrusive photographer. All too often at weddings you see the photographer dominating proceedings trying to choreograph the day to their own agenda. Douglas was the antithesis of this. He captured all the highlights of the day and was incredibly discreet and subtle – a joy to work with.
We are really looking forward to receiving the 6"x4" size prints and a CD(s) of the high res jpegs.
We very much like the effects you have used on the innovations page and we will no doubt get in touch with you to discuss prints of these and possibly the use of digital treatments on other photos.
We are very keen on the album and will let you know our thoughts on the proposed layout in due course.
Thank you so much for everything and please do let us know if you would like us to write a formal review for you, on social media or wherever you prefer. Of course Victoria and I are very happy for you to use any of our comments as part of your marketing and will happily recommend Douglas's photography to all our friends.
Kind regards
Martin & Victoria

Latest posts by Douglas Fry
(see all)