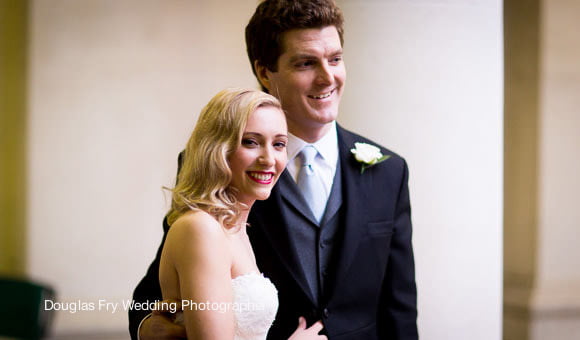 Wedding Photographer St Etheldreda's Church
I was lucky enough to be wedding photographer for Lucinda's wedding at St Etheldreda's Church.  Lucinda very sensibly prepared for her wedding at the Savoy Hotel as it was within easy reach of the church and provided comfortable and relaxed surroundings. It was an overcast day, which is perfect for portraiture as it allows the bride to turn face the window without squinting or hard shadows and still keep a flattering light. The same watery sun was still shining by the time we got to the church but the rain had now started to come down in earnest.  To make up for the soaking there is a short cloister which is en route to the church itself which owing to its position has a large soft window light along its length illuminating a bride and father perfectly as they walk through and this is what I waited for. The interior of St Etheldreda's is dark but the fast prime lenses cope easily and capture all the important moments, the exchange of vows and rings too.
Gibson Hall is an old Bank and has a huge grand hall where the wedding breakfast took place, the space allowed for a larger band and dance floor without moving the tables. The lighting at this venue is varied as they use a combination of fluorescent tubes and energy bulbs casting a mixed light on the scene, so to keep shooting without resorting to a very distracting flash for the rest of the day, I switched to a fixed colour temperature on the cameras and shot manually to make sure that all the skin tones are reproduced naturally in post production the following day.
To see all the wedding photographs taken on the day please click here –
Wedding Photographer Savoy, St Etheldredas and Gibson Hall in London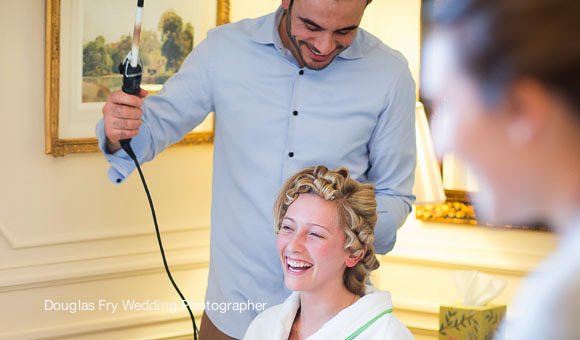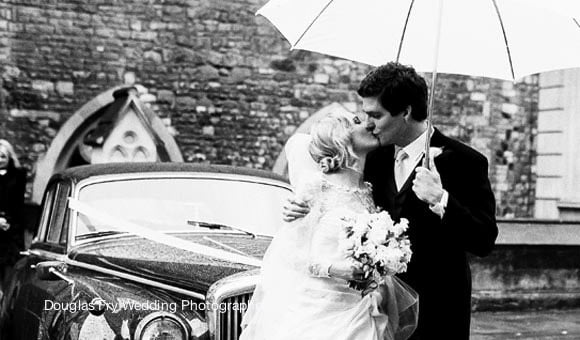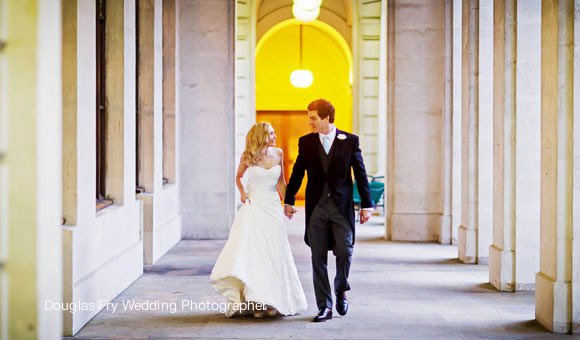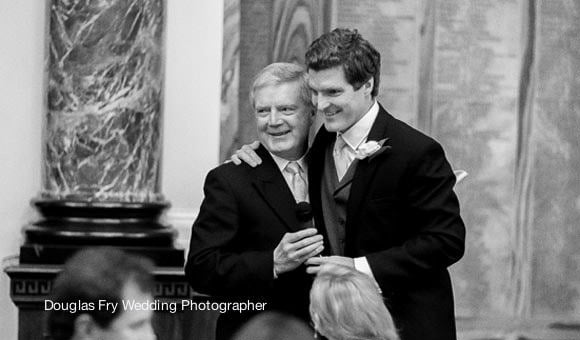 Latest posts by Douglas Fry
(see all)