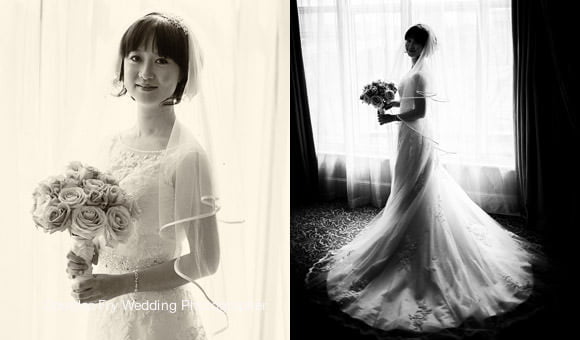 Wedding Photographer Savoy Hotel and Kings College, London
YuanYuan prepared for her wedding day in the Savoy Hotel which can easily provide the comforts and air of calm so needed for a bridal party before a wedding. The long views across the Thames are worth taking a few moments to appreciate too. The Kings College Chapel is much more ornate and grand than the more austere outside of the building would suggest, and is a remarkable piece of Victorian architecture and definitely needed me as the wedding photographer to take a number of images on the widest angle lens to give the guests a sense of place and capture the grandeur of this first floor chapel.
I took the couple off for a short walk along the terrace for some wedding portraits making the most of the very low sunshine to backlight YuanYuan's hair and veil. The reception rooms too had great views across the Thames and I stayed to capture the animated conversation around the tables during the meal without flash, using the available light and fast lenses.
To see all the photographs taken on the day please visit – Wedding Photographer Savoy Hotel and Kings College, London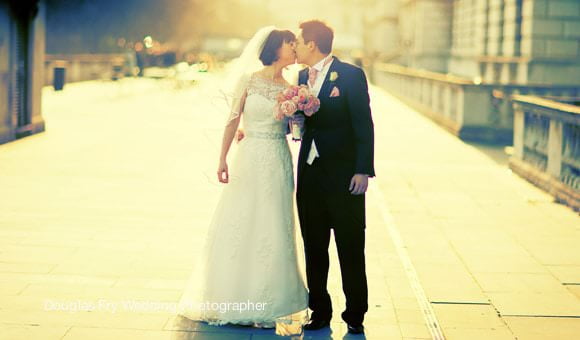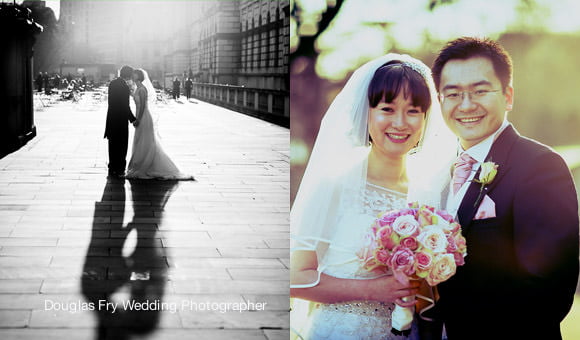 Latest posts by Douglas Fry
(see all)