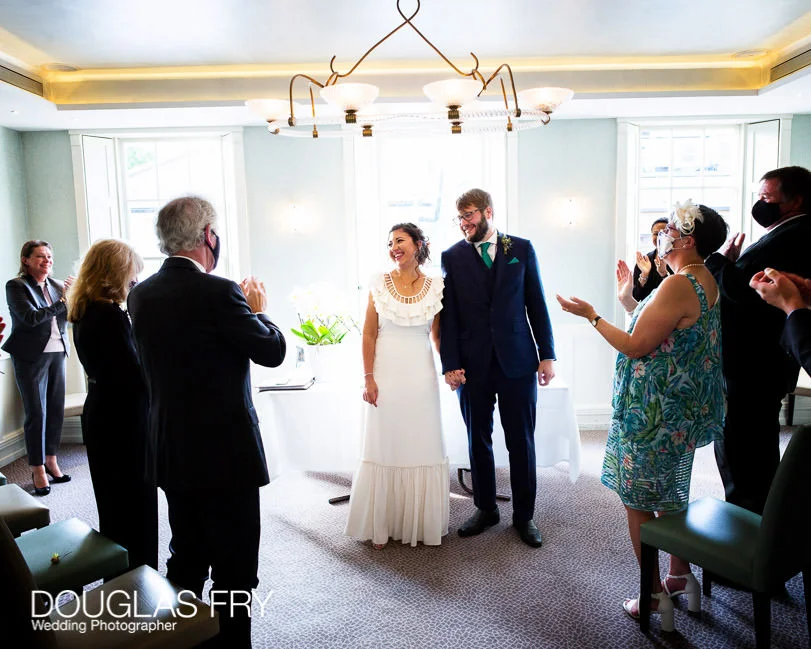 Socially Distanced Wedding Photography in London at Frederick's
Reorganising the wedding day
Daniella and Matthew decided to go ahead with their small  socially distanced wedding last weekend. They had planned a large wedding and reception at the Gherkin in London but with the Covid-19 restrictions the wedding needed to be replanned as an intimate day with only 30 guests and social distancing.
The couple are arranging to have a large reception in 2021, when events can resume.
A small socially distanced wedding due to Covid-19
The small wedding on Saturday was an intimate day with 30 close friends and family at the contemporary Frederick's restaurant in Campden Passage, North London.
Live video coverage of the wedding ceremony
The couple organised live video coverage of the wedding ceremony upstairs to be streamed for the guests downstairs to watch. This clever idea meant that the Registrars conducted the service in a small ceremony room upstairs, and everyone else attending the wedding day could sit comfortably downstairs.  The registrars were social distancing, wearing appropriate masks and wearing gloves for signing, whilst downstairs, the remaining guests could enjoy some champagne in the much larger space and not miss out on the exchange of vows whilst still observing social distancing rules.
Frederick's has a large flat panel TV in the dining room this is normally hidden but revealed from behind panels on the wall when required, the venue also have good WiFi so the streaming of the ceremony could easily be organised for the viewers in the dining room.
Once married and all the legal documents signed, the couple made their way downstairs to join their guests and the celebrations. The venue has long been a favourite for many of the guests. Frederick's provides excellent food and wine list and fantastic attentive staff.
Family group wedding photographs
We had a number of family photographs to tick off and I found a great spot that highlighted the architecture of the restaurant behind the groups and made sure we did not miss any.
Gardening themed wedding cake
The wedding cake was beautifully made and themed to show a garden shed and tools. Both of the couple are keen gardeners.
The speeches were a great source of amusement for the guests and embarrassment for Matthew but that is one of the immutable Best Man speech laws of the universe.
If you would like to see the full website of photographs taken on the day please visit – Socially distanced London wedding – full website.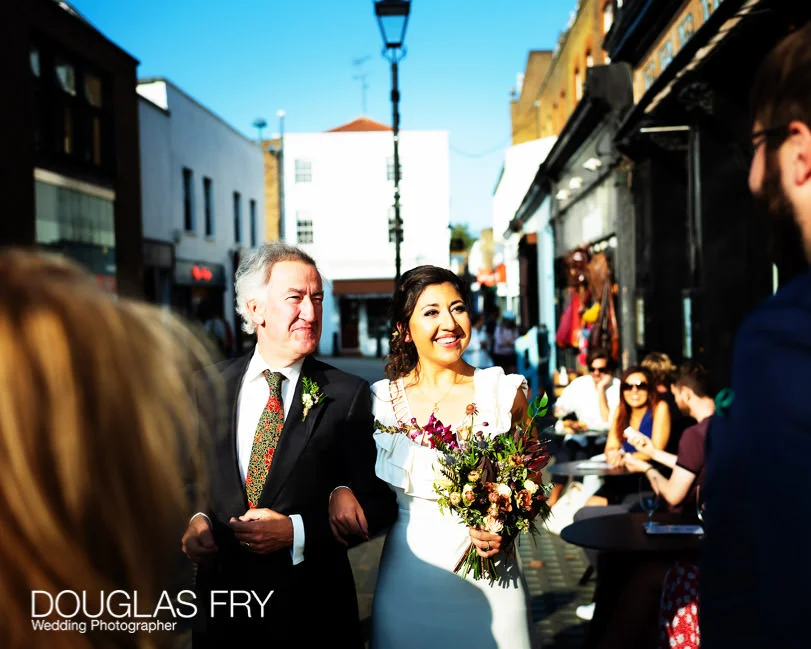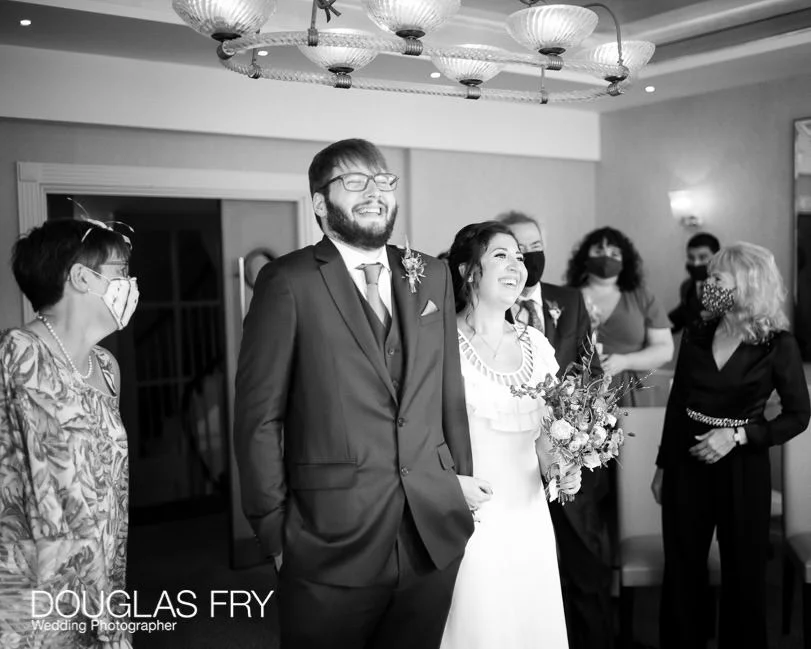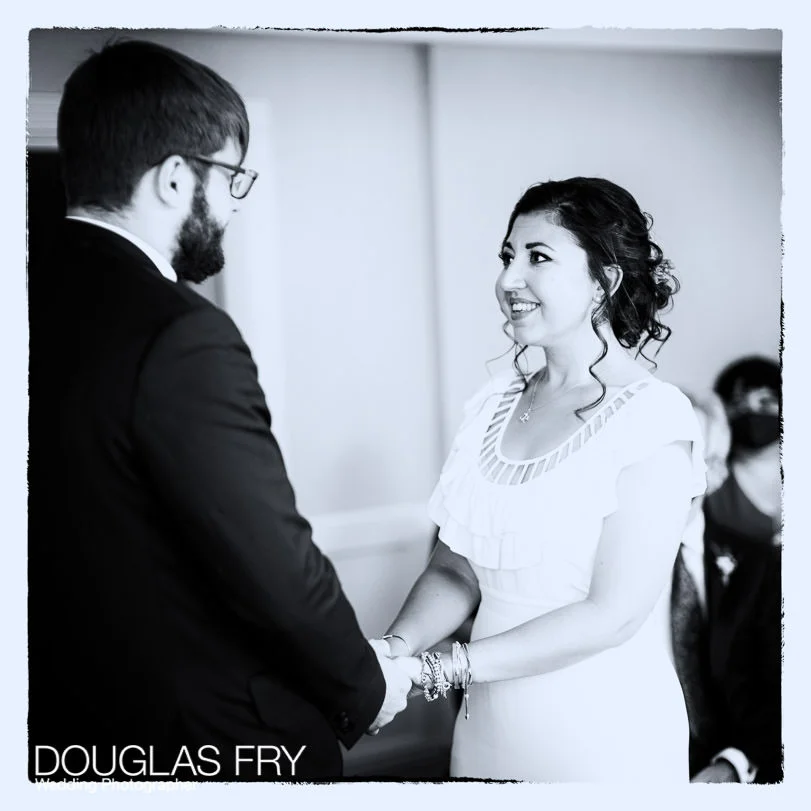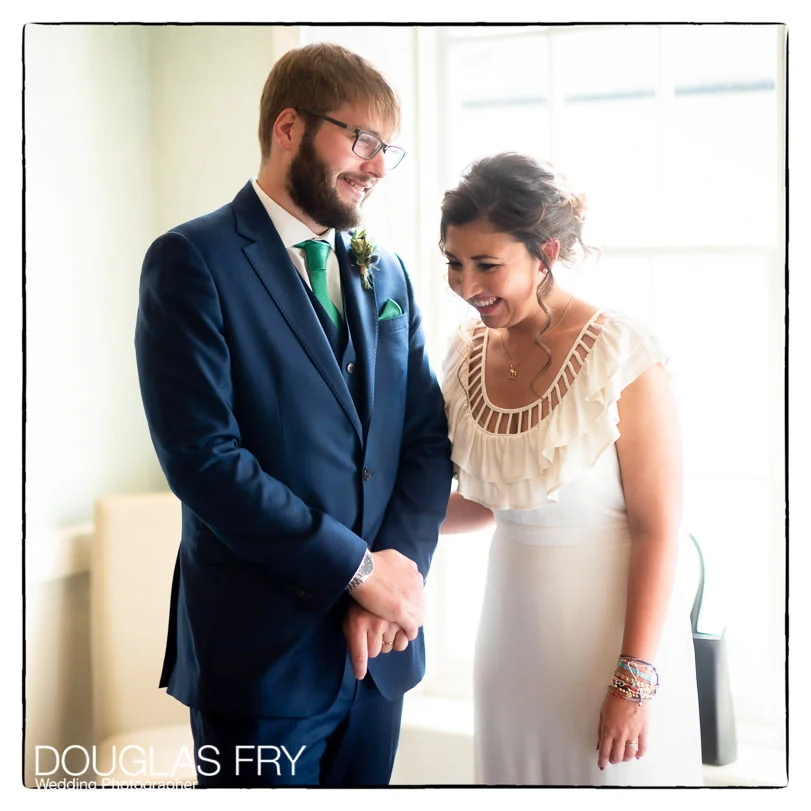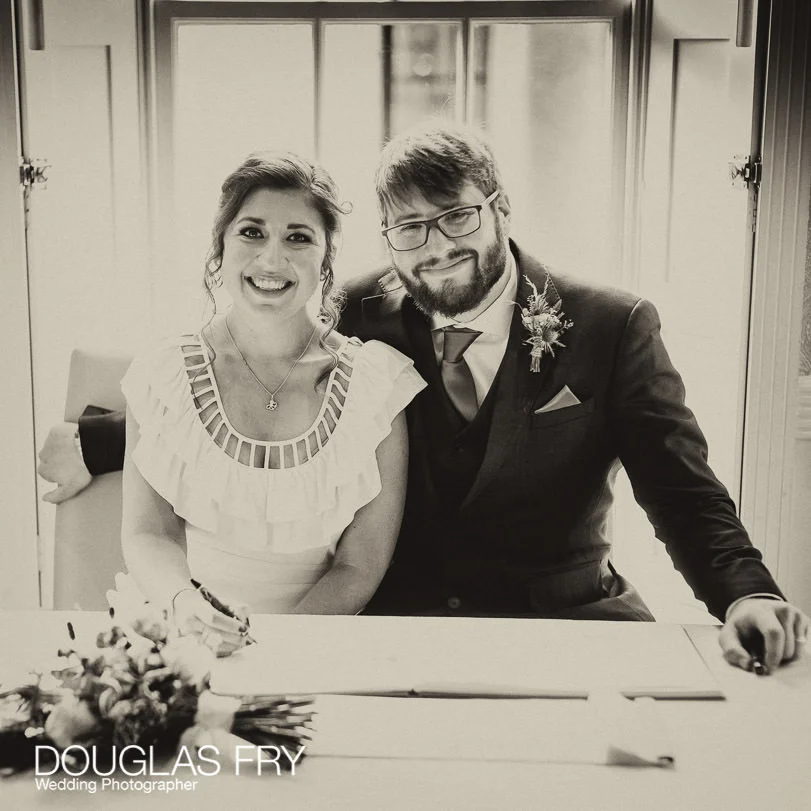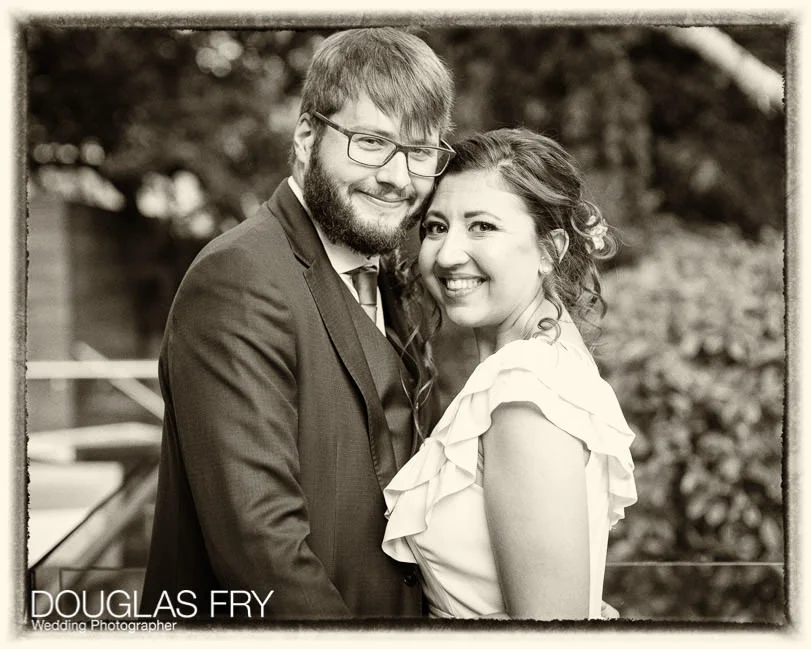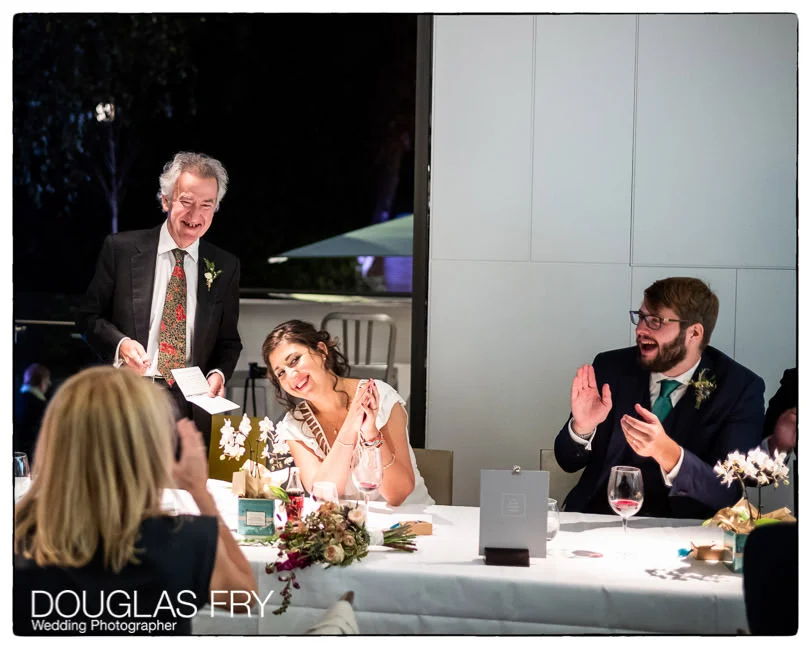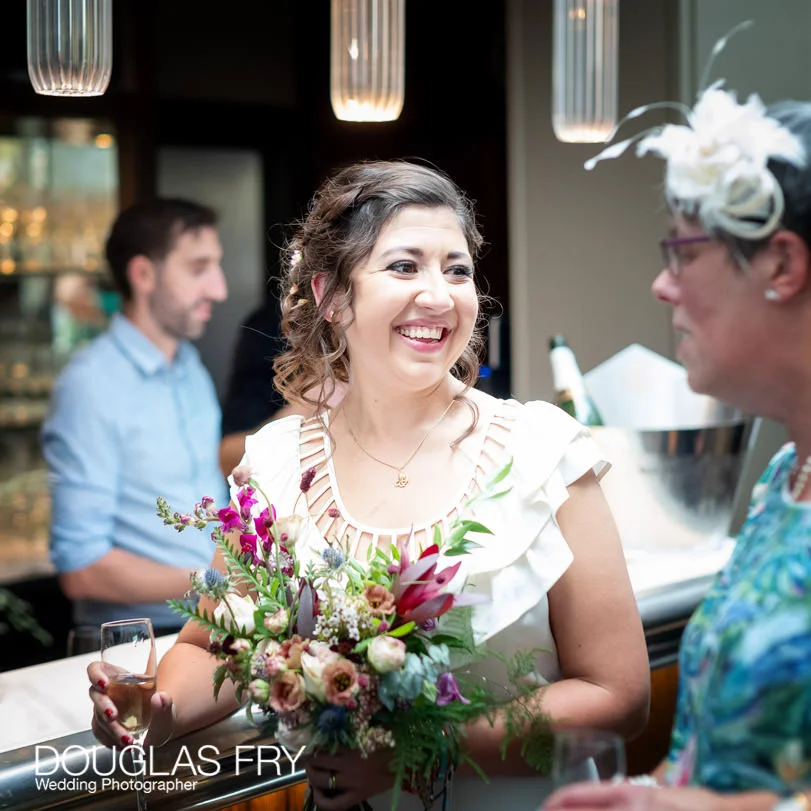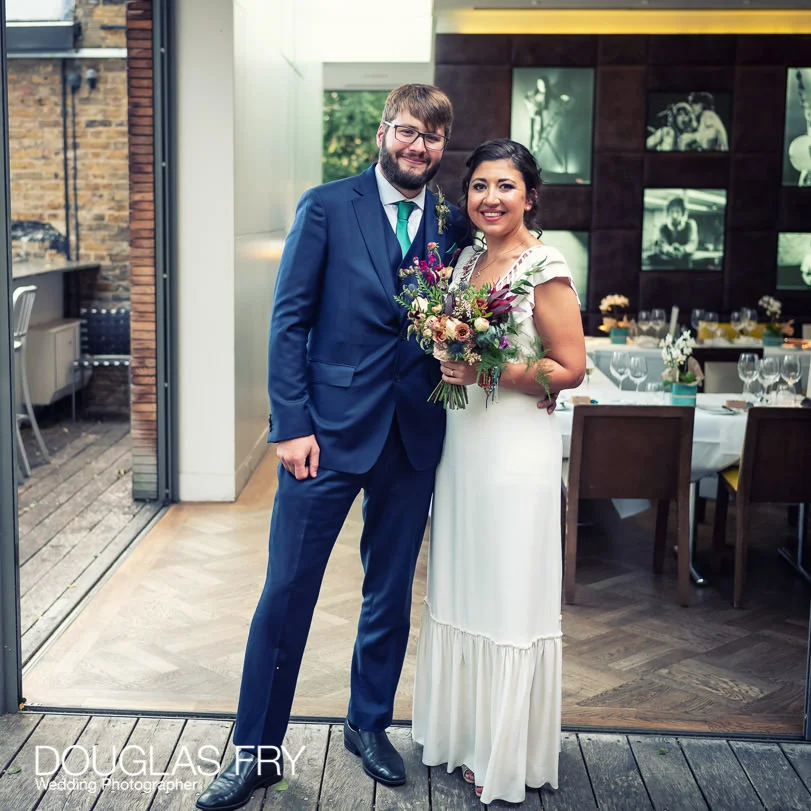 Latest posts by Douglas Fry
(see all)