Wedding Photographer The Admirals House, Old Royal Naval College
A lovely, if hot day for a wedding at Admirals House in Greenwich for Xi and Chang.
First stop was Chang's hotel which was a short walk from the venue. I made a slight detour through the market, where I saw the heart above the entrance and a narrow busy lane (that was also in shade).
The service was conducted by the Humanist Celebrant Jill Satin, who was as entertaining as she was sensitive to those of any faith or on the day or of course none at all..
A small Chinese Tea Ceremony took place during the service and both Chang and Xi offered tea to their respective parents as a symbol of humility and gratitude for their upbringing and in turn received a red envelope and private words of luck and good fortune…from their parents.
We decided to take all the family photography under the shaded colonnade of the Painted Hall, which had only last week appeared on the TV series Poldark.
Chang changed into a stunningly intricate red dress for the wedding breakfast and the speeches were both funny and touching. The speeches revealed Xi's great love of football so once all the formalities were completed we walked the short distance to a private room at Yacht Greenwich, to watch the final of the world cup.
It was a thoroughly enjoyable wedding day and was well organised with a sporting 'twist' at the end which everyone enjoyed. I wish Chang and Xi every success and happiness for the future.
You can see all the photographs taken here – Full Website Admirals House Wedding, and a few of our favourites below. For more of Douglas's photography at the Old Royal Naval College please visit – Douglas Fry Wedding Photographer ORNC Venue Page. –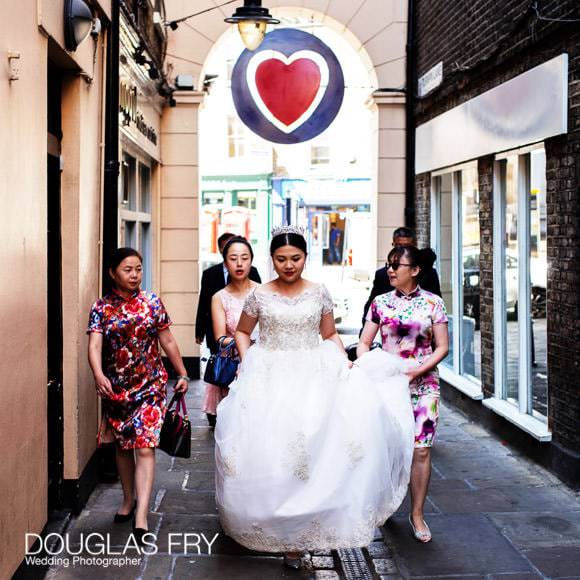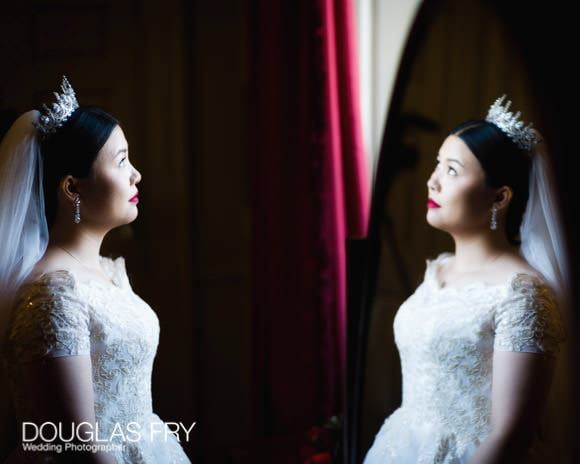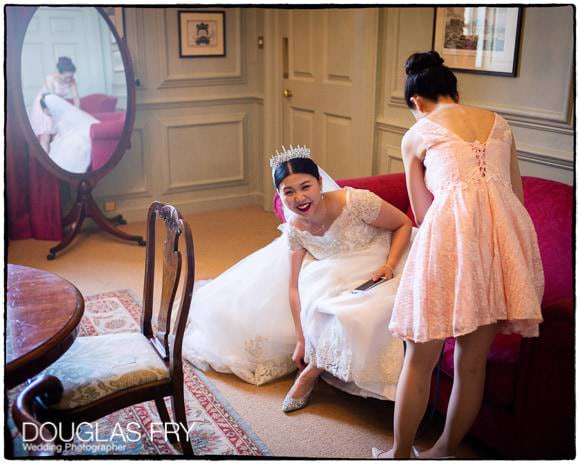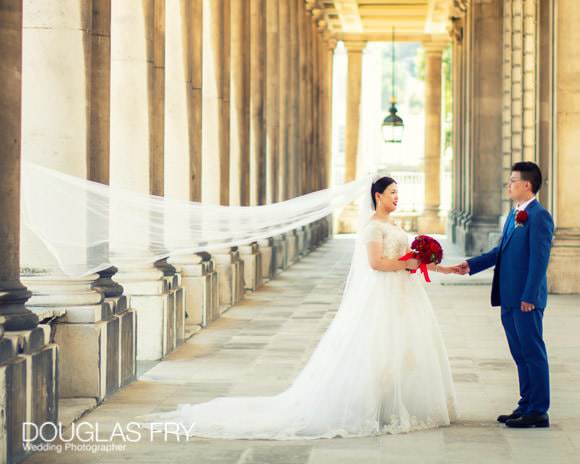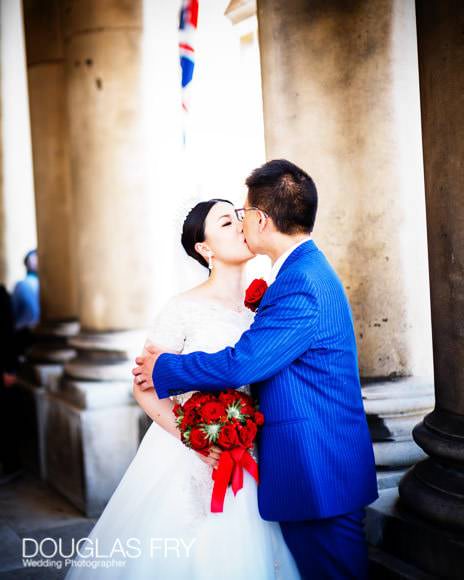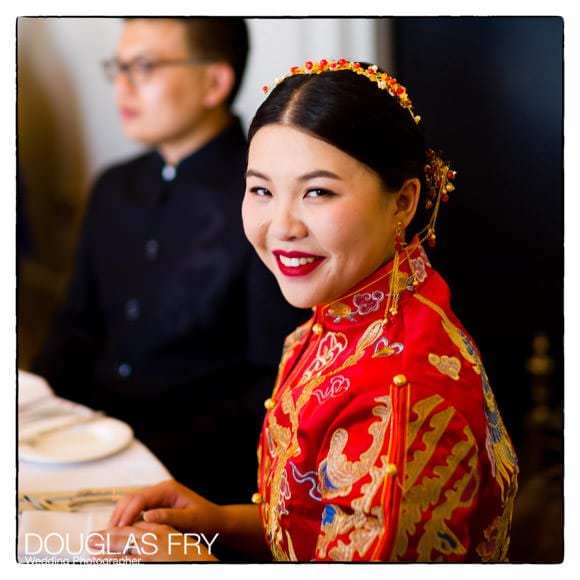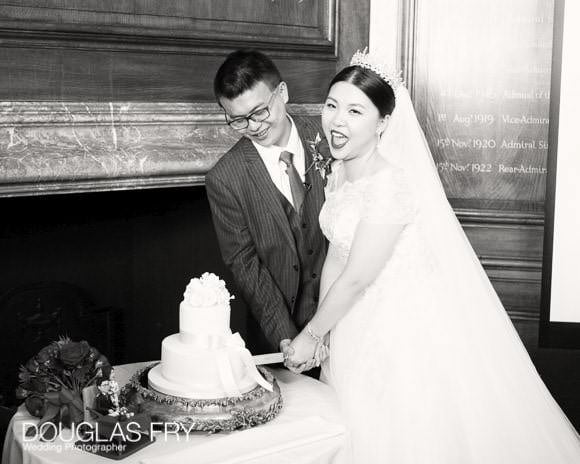 Latest posts by Douglas Fry
(see all)