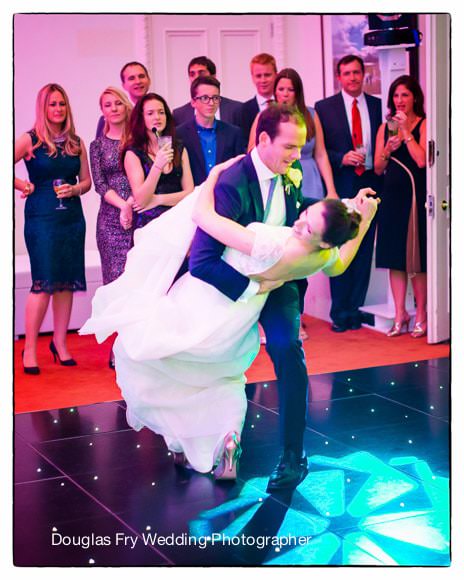 Wedding in Sevenoaks, The Haymarket Hotel and Carlton House Terrace in London
It was an early start for the service in Sevenoaks but this was to ensure that the elderly relatives that weren't able to travel easily could enjoy the service to the full. The wedding party only made it to the literal 'wedding breakfast' in time before the torrential rain hammered down on the marquee roof, but that did little to diminish everyone's appetite for congratulations and smoked salmon.
A mini bus took us to the Haymarket Hotel, which is one of the most luxurious hotels in London, with I think the most muted exterior, and guests have no idea of the contemporary colourful interior decor until they walk through the lobby. Olivia and Dom ensure that an afternoon tea and refreshments were available for all guests.
The evening wedding reception was at the Carlton House where the morning guests were joined by about 150 evening additional friends and relations. The florist and lighting engineer had really pulled out all the stops with huge sprays of foliage and dramatic uplighters in each of the reception rooms, making for a very dramatic backdrop to the party. A band kept everyone dancing till midnight when a very happy Olivia and Dom left through an avenue of sparklers and cheerful waves goodbye.
To see more of the photographs please visit – Full Website Wedding Photographs – Haymarket and Carlton House Terrace, London. The best from the day can be seen here – Best Wedding Photographs London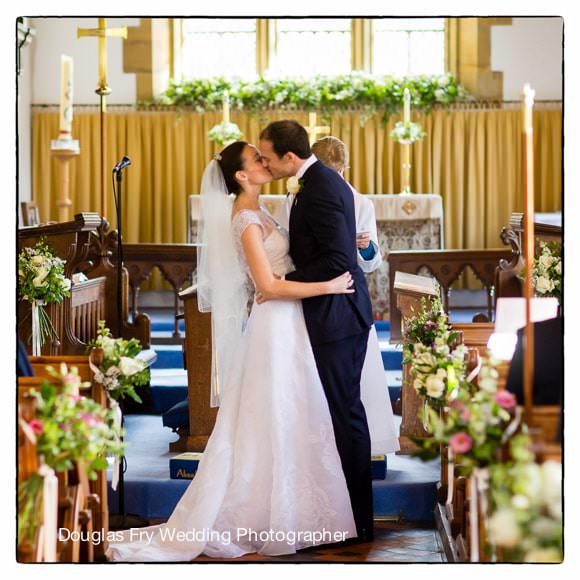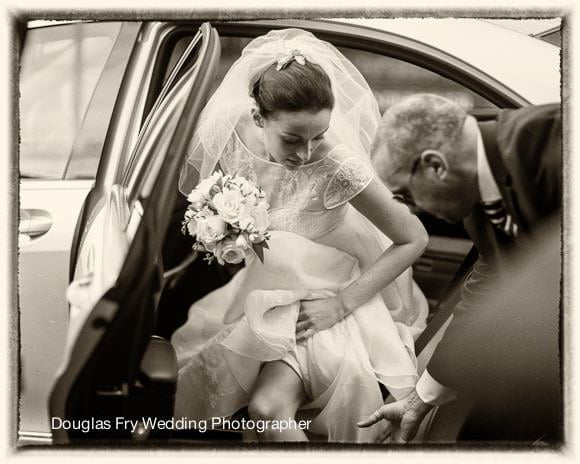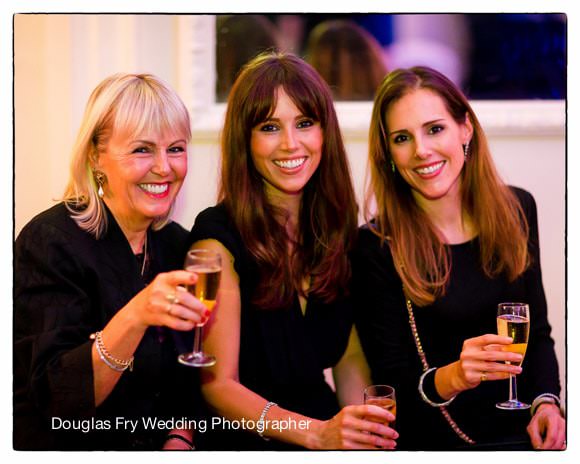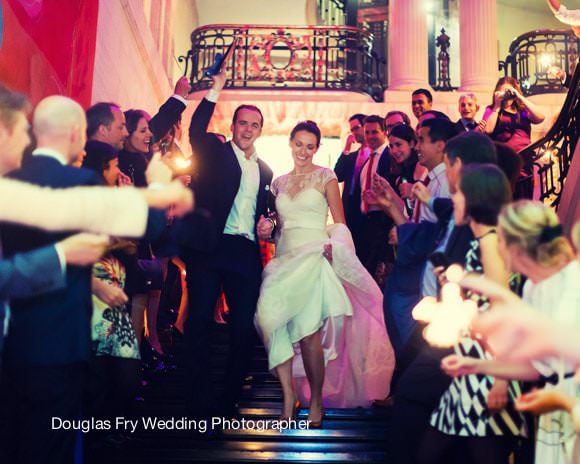 Latest posts by Douglas Fry
(see all)