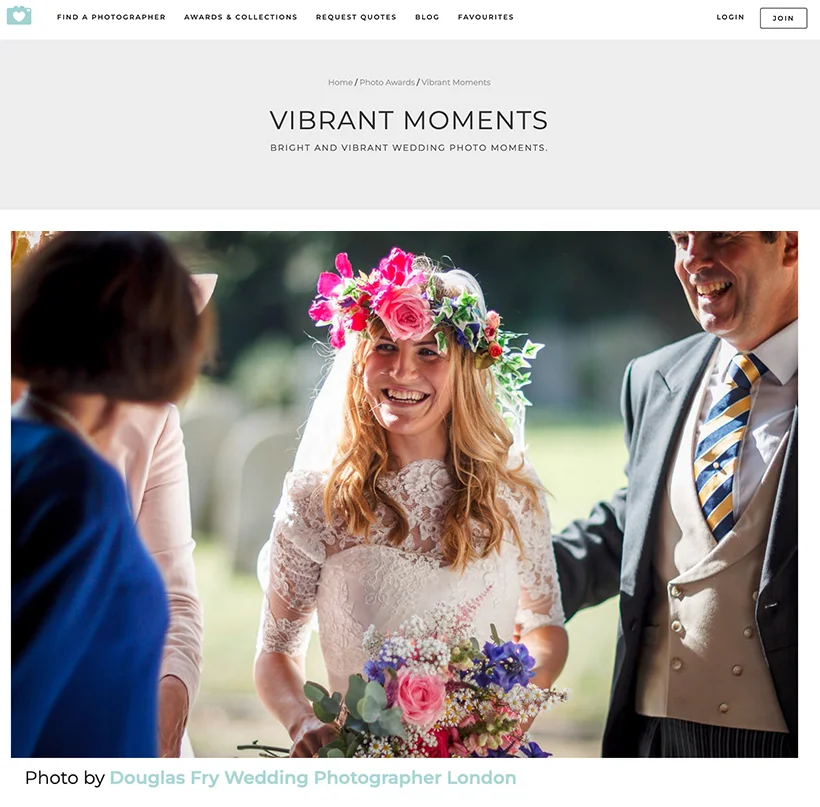 Wedding Photographed in Orford, Suffolk
This I can say was one of the wedding highlights of the year, I don't think I have been to any other wedding where so much effort and eye for detail has been applied to every aspect of the day. From the decorations in the garden, the collection of intentionally random antique cups and saucers for the afternoon tea, the hundreds of wild flowers in small glass jars on the refectory tables in the marquee, the many flags and banners gave a real festival feel to the wedding (as it was at Bestival were the couple met) the list is endless. In fact if anyone needed any ideas for their own wedding, any elements from this one would help augment any big day.
Katkin and Edouard were married in the local Church and all the guests were happy to walk back along a country lane to the lawn and marquee. After tea and cucumber sandwiches the cake was cut. Made by a close friend of Katkin, the cake had many many layers each a different colour giving an beautiful rainbow effect, I have never seen anything like it.
The guests enjoyed the wedding breakfast and the speeches too before the band got the party going. Another clever idea was to have a separate room within the marquee with a large sofa and an even larger dressing up box where guests could have their photographs taken – very creative and entertaining.
To see the full website please click here – Wedding Photographed in Orford Suffolk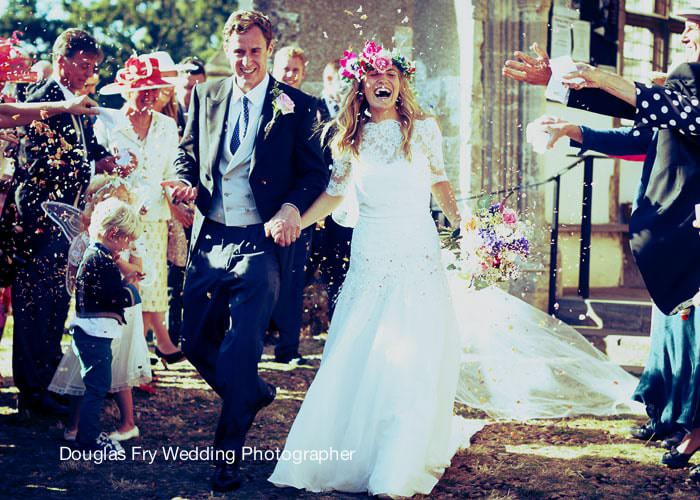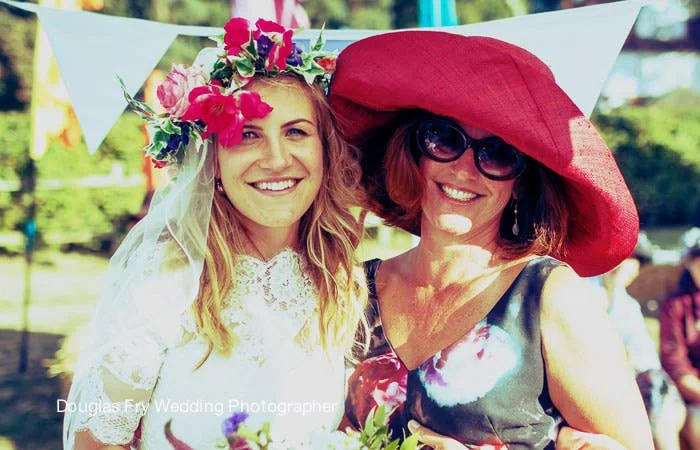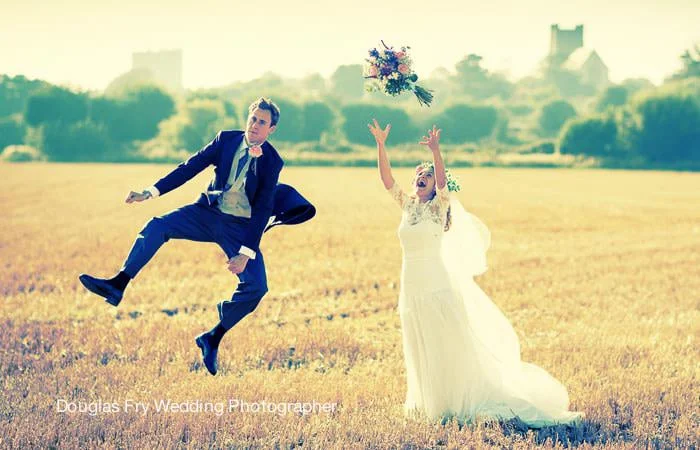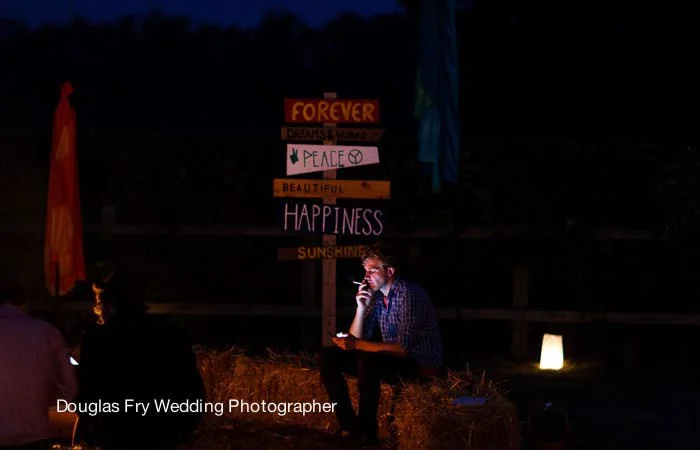 Latest posts by Douglas Fry
(see all)