The Abinger Hatch pub was the picturesque venue for the reception for Mary and Stephen, which was literally across the road from St James's Church, which in retrospect was no bad thing as the weather was very windy and wet.  The country church was packed for the enjoyable service and as is often the case the rain stopped during the closing ceremonies and all the family photographs could be taken with the church as an attractive backdrop. Then a short walk to the pub for everyone for a drinks reception and meal, followed of course by dancing until late.
To see all the photographs taken at the Abinger Hatch in Surrey visit –
Wedding Photographer Surrey Website
and to see our favourite pictures from the day –
Favourite Photographs Wedding Surrey
Finally, Jorgensen wedding album layouts –
Jorgensen Wedding Album Surrey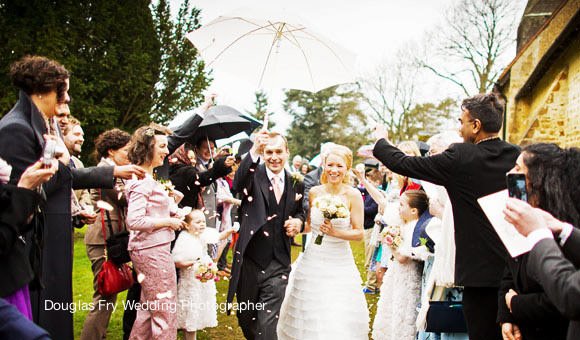 Douglas is a London based wedding photographer with over twenty years experience, working throughout the UK and Europe. He enjoys weddings and believes that this passion for contemporary wedding photography is crucial to creating stunning and memorable images, importantly using no flash. He uses top of the range Leica cameras and lenses.

Latest posts by Douglas Fry