Wedding Photographer Painted Hall
The Painted Hall in Greenwich is a beautiful venue in any weather for a wedding photographer.  At this time of year with a soft light coming through the tall windows it makes for a sublime and atmospheric set of wedding photographs. This light provided the only illumination during the processional walk for Ayme and her father up to the steps to greet Darryl.  I photographed them at an extreme shallow depth of field making for a very strong set of images. Taking portraits of the couple as they exchanged vows there were bordering on similarities with a religious painting, such was the nature of the light that afternoon.
The Old Naval College's Painted Hall is described as the finest dining room in Europe and its easy to see why, designed by Sir Christopher Wren and Nicholas Hawksmoor and extravagantly decorated over 19 years by James Thornhill. A wedding reception could not hope for a grander venue so steeped in history.
After the wedding breakfast and speeches, everyone moved downstairs and through to the vaulted ceilings of the room set aside for the dancing, the band, 'Cover to Cover' got everyone on their feet.
To see all the photographs taken on the day please click here – Wedding Photographer Painted Hall, Greenwich.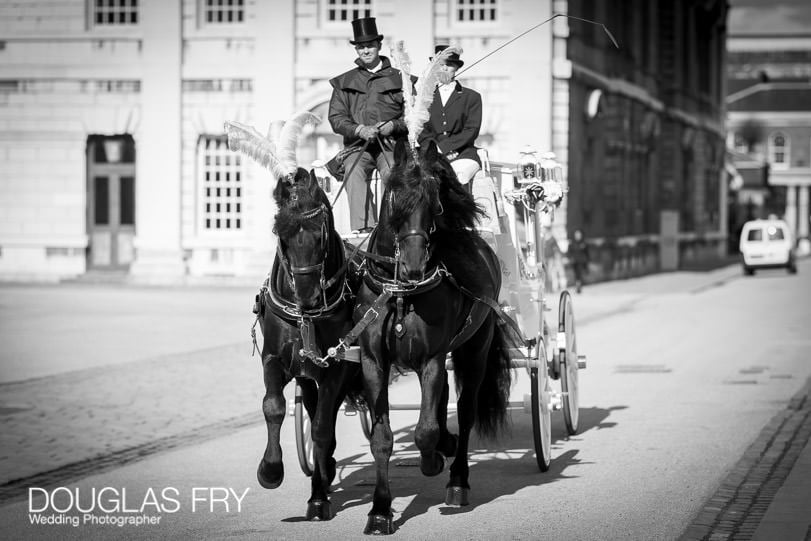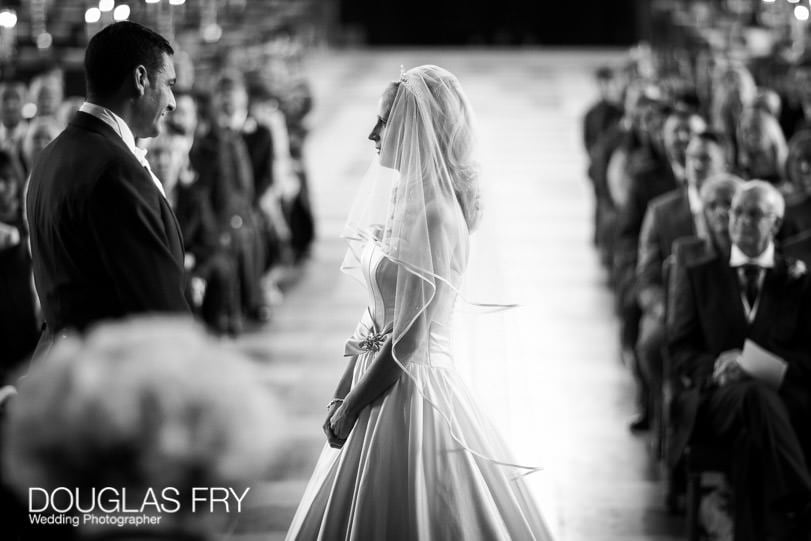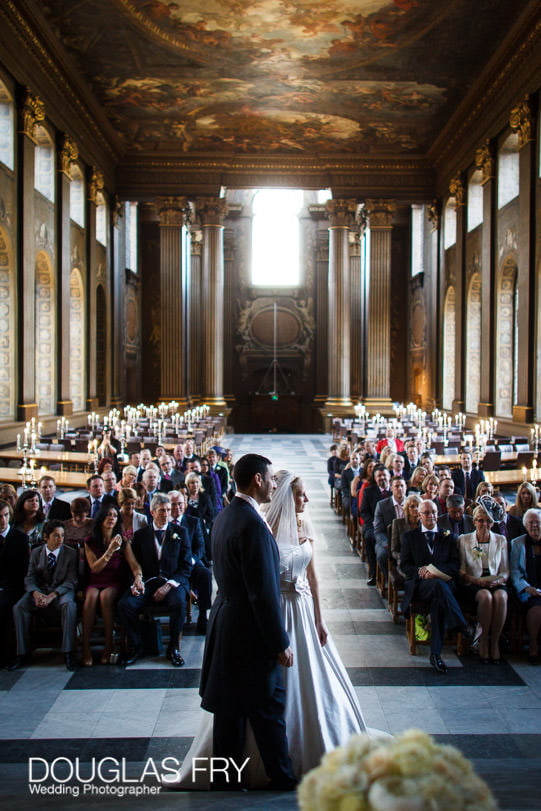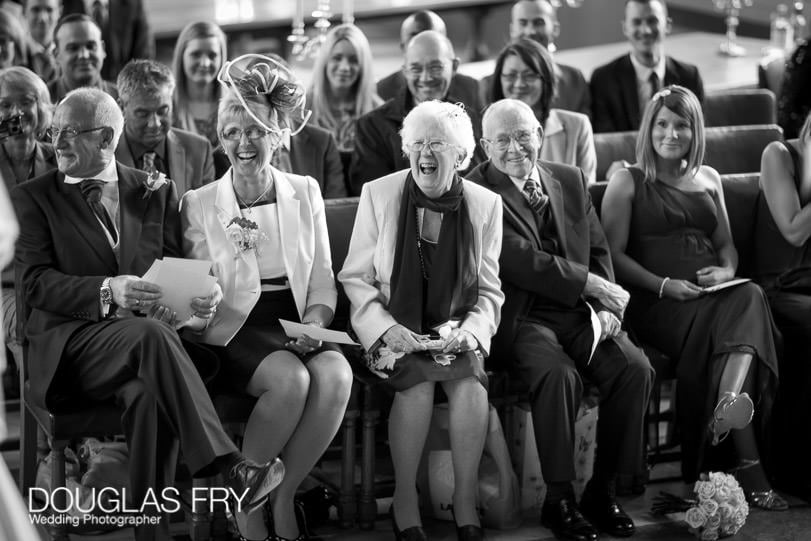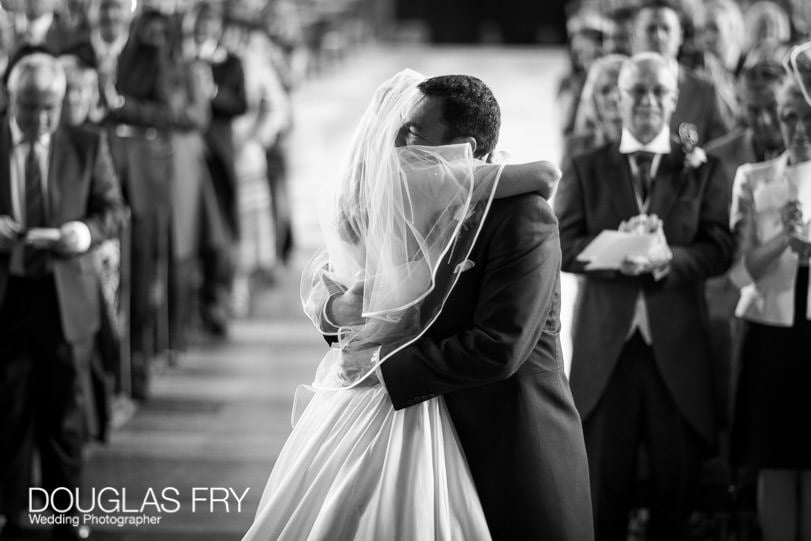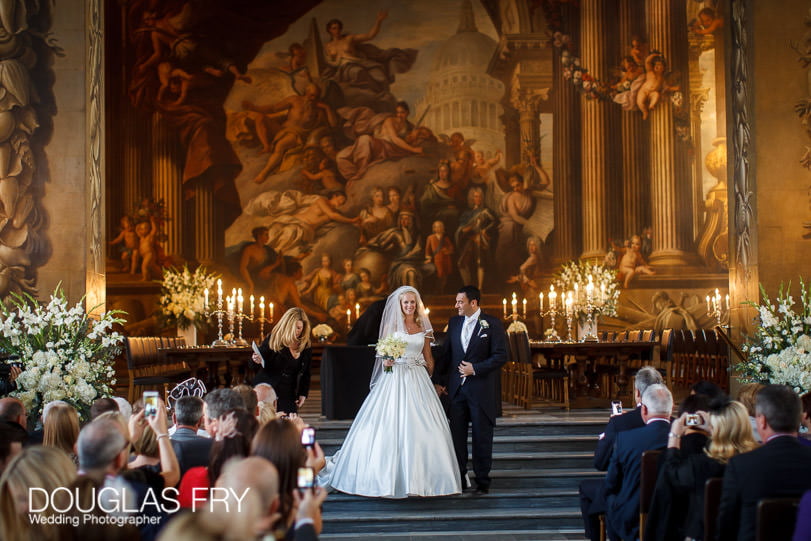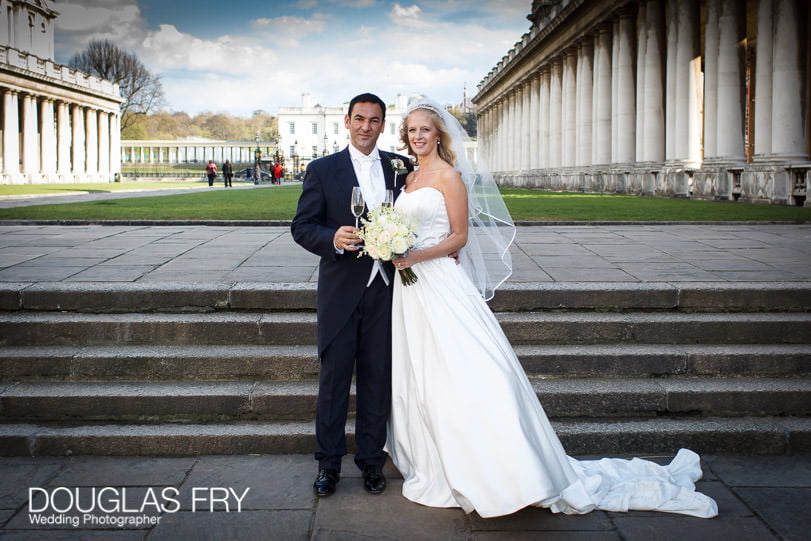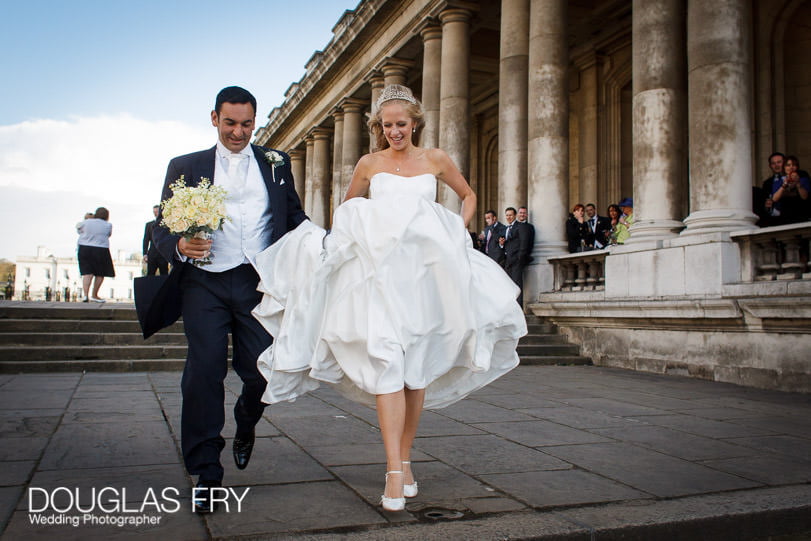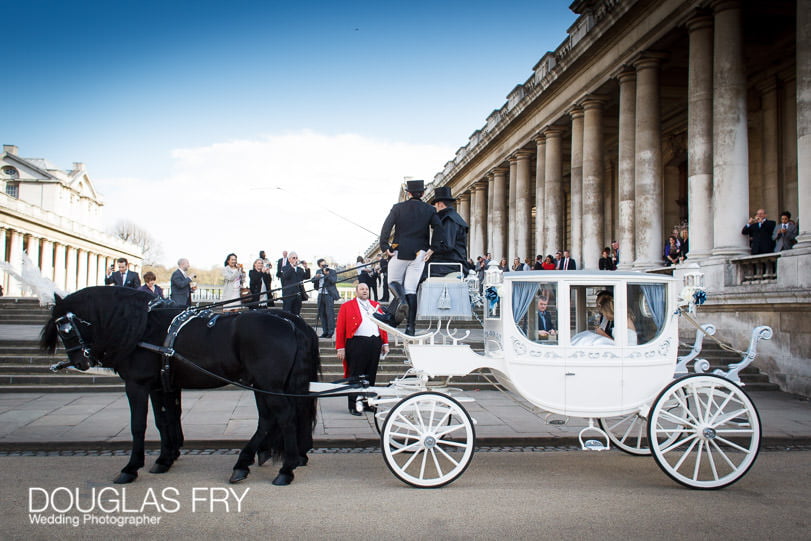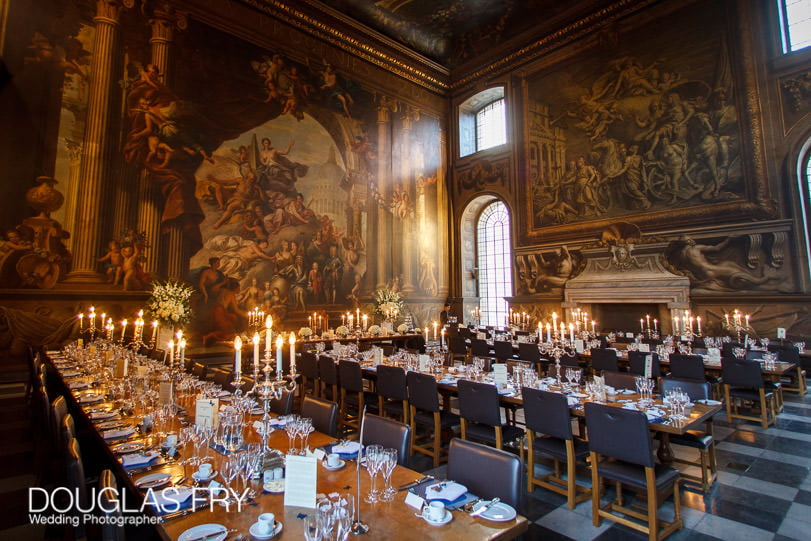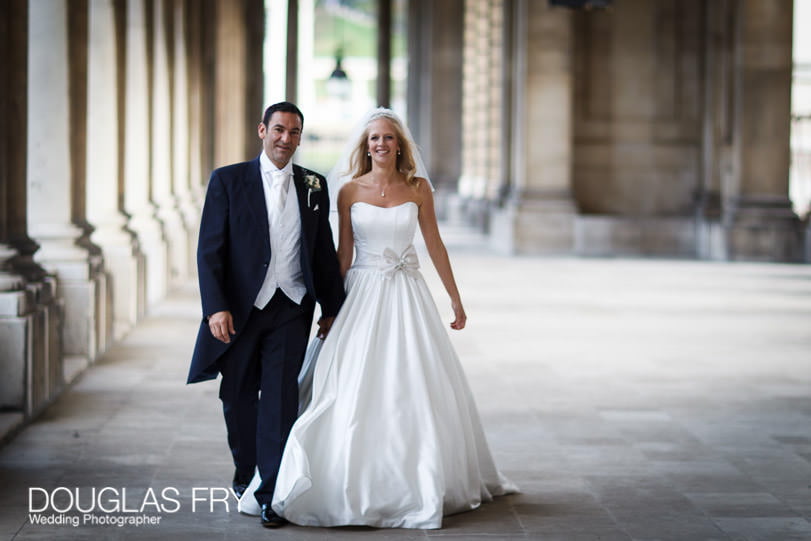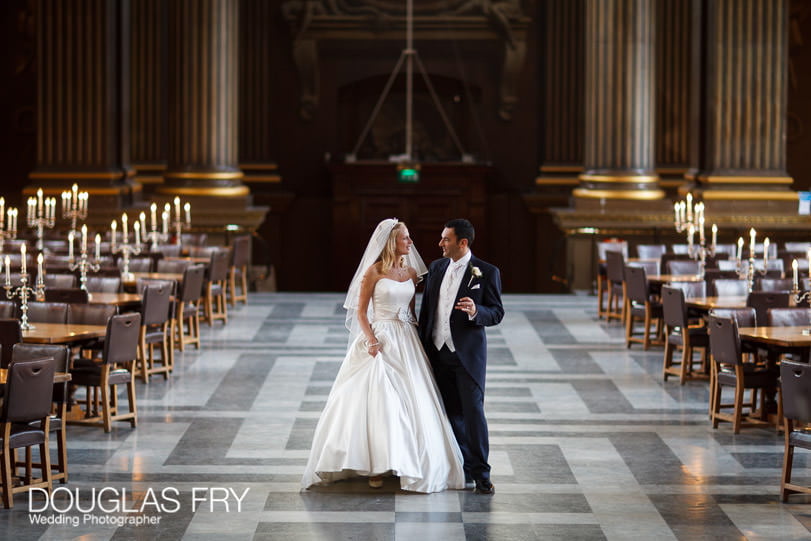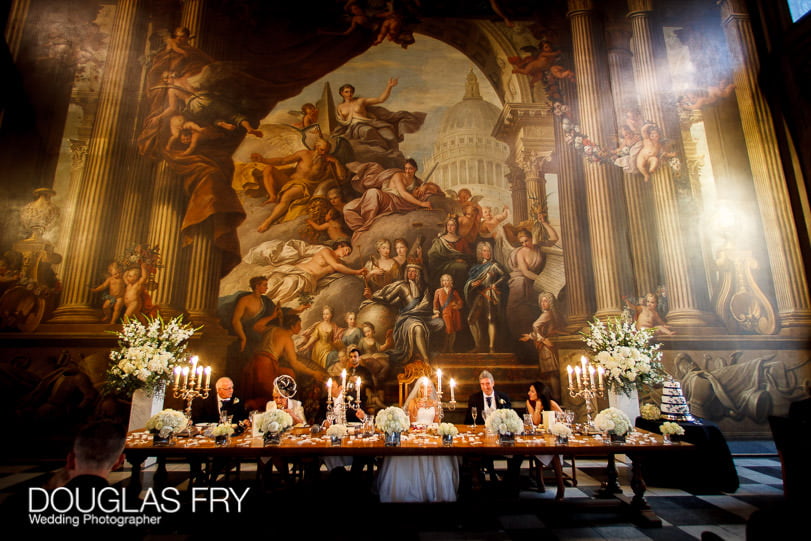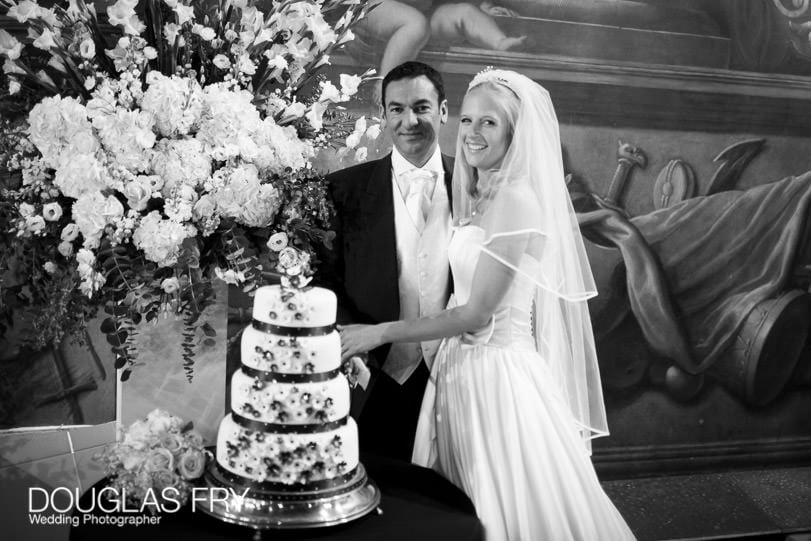 Latest posts by Douglas Fry
(see all)