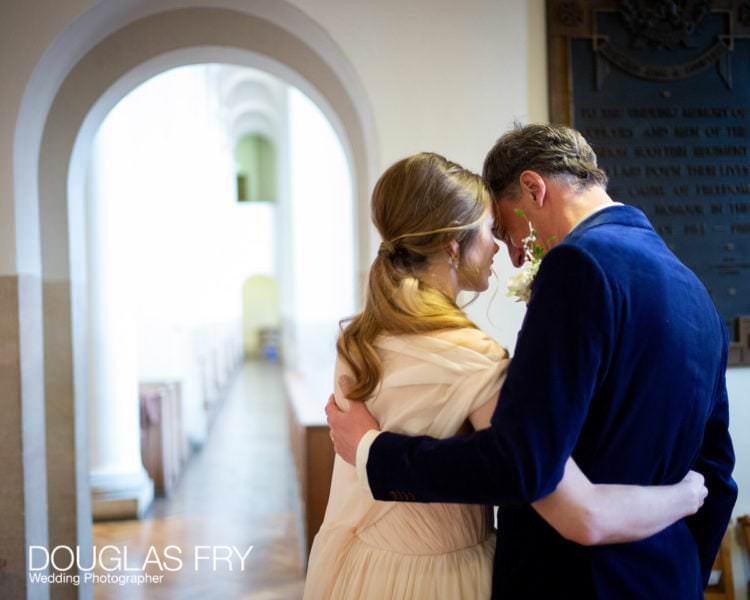 Wedding Photographer Ognisko, London
Spring wedding before Covid-19 lockdown
This London wedding, taking place at the outset of the Covid-19 outbreak was done with great humour, a lot of emotion, glamour and frequent handwashing. The Ushers handed out neat phials of spray handwash with every order of service…
London wedding locations
Harriette got ready at the elegant Egerton Garden Hotel in Knightsbridge, various friends and relatives came and went to check on the state of preparedness which happily gave me plenty of opportunity as the wedding photographer, especially to take photographs of the two cheeky young bridesmaids.
The Groom and his Ushers were having a more raucous lunch at Harry's Dolce Vita in nearby Basil Street. The private dining room downstairs was a good choice with a large round table which makes for a very social setting, a cosy space as an estate agent might say, but I got a photograph of the whole table with the 21mm wide angle lens held high over my head, along with the typical documentary portraits in available light.
St Columbas Church is just a moments stroll round the corner, and the guests were greeted by Ushers elbows out for the new social alternative for hand shaking, which in a way made for a much more fun entrance to the church.  Guests once equipped with the service card and hand spray made their way through a large canopy of flowers and upstairs to the large Scottish Church. The service was charming and had excellent readings especially from a very confident Iris, Charlie's 13 year old daughter. We managed to get some of the family photographs done at the church for older members of the bridal party who sensibly shouldn't go on the the wedding reception for health reasons, and then made our way over to Ognisko, the Polish Hearth Club on Exhibition Road.
Ognisko, Exhibition Road, London SW7
Ognisko was the venue choice for our wedding too so it was great to re visit after so many years. It was originally a building for rest and recuperation for Polish airmen during the second world war, and has lots of memorabilia on all the walls. The drinks reception was downstairs, a quick photograph of everyone on the stairs, then up to the wedding breakfast. I had a few minutes to get portraits of the couple on the balcony and then I went back into documentary mode and capture guests enjoying the food and company.
Despite the current climate, the wedding was great fun and everyone enjoyed it immensely, and managed to forget the trials of the days ahead for a while.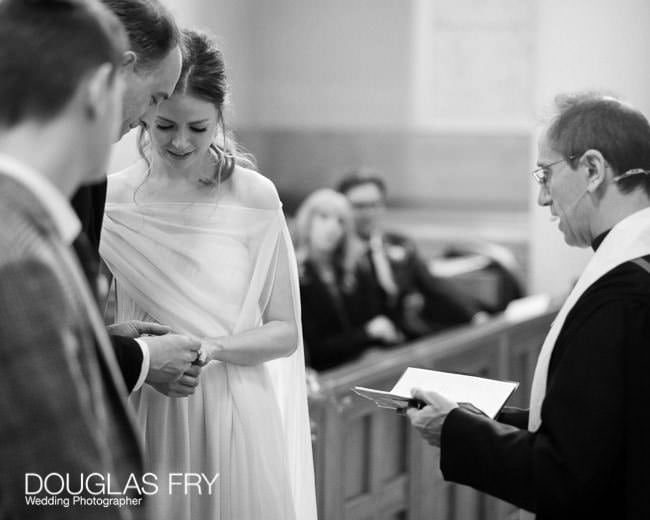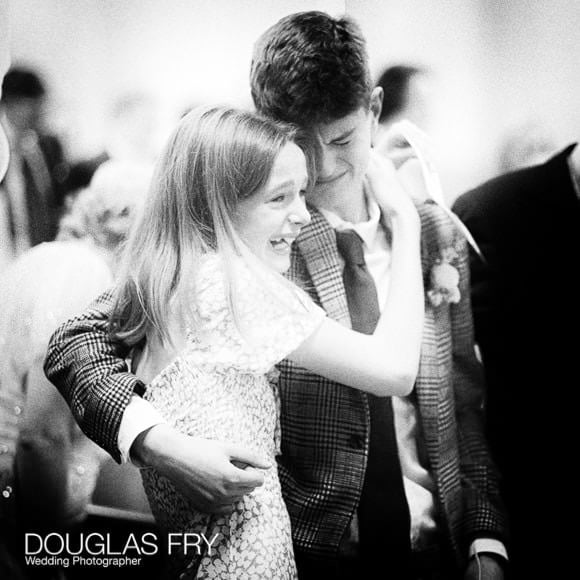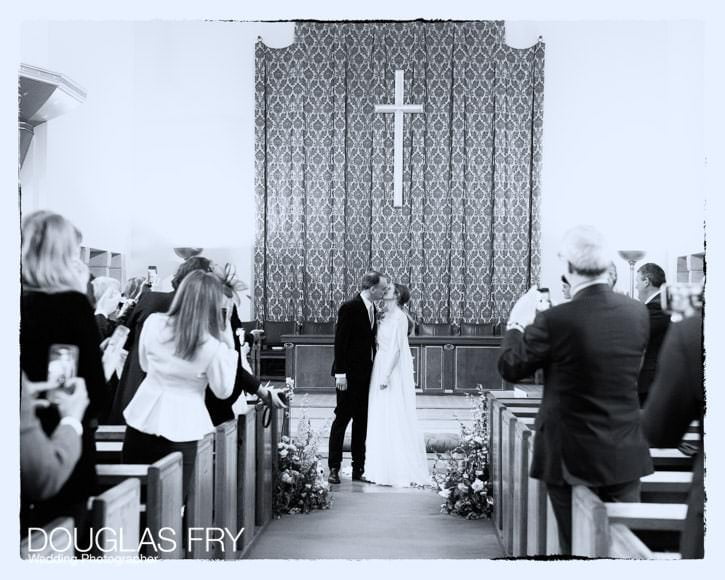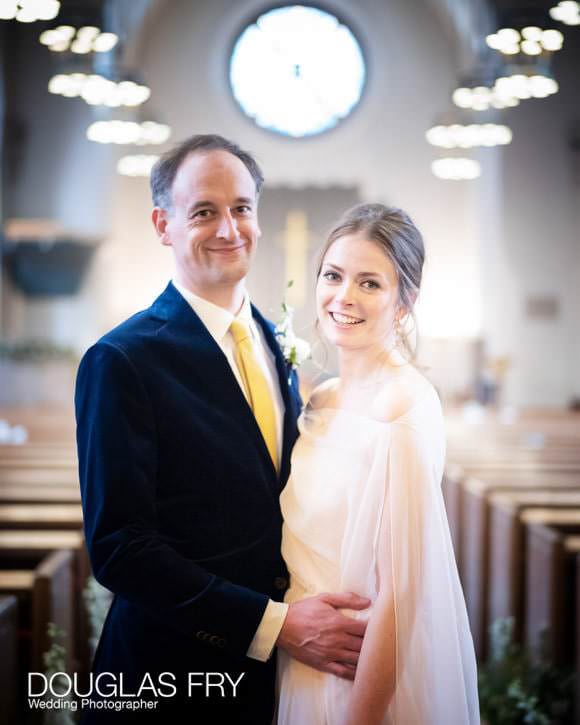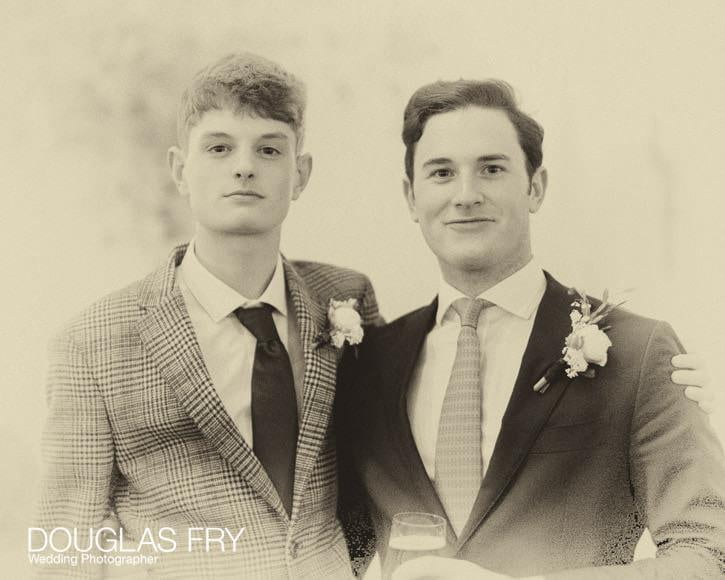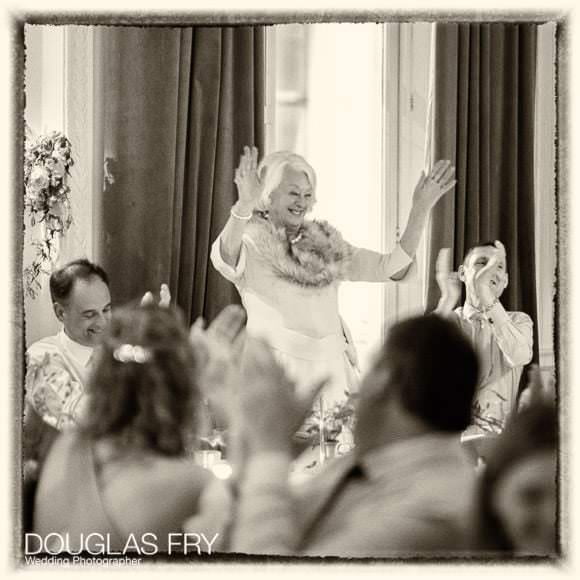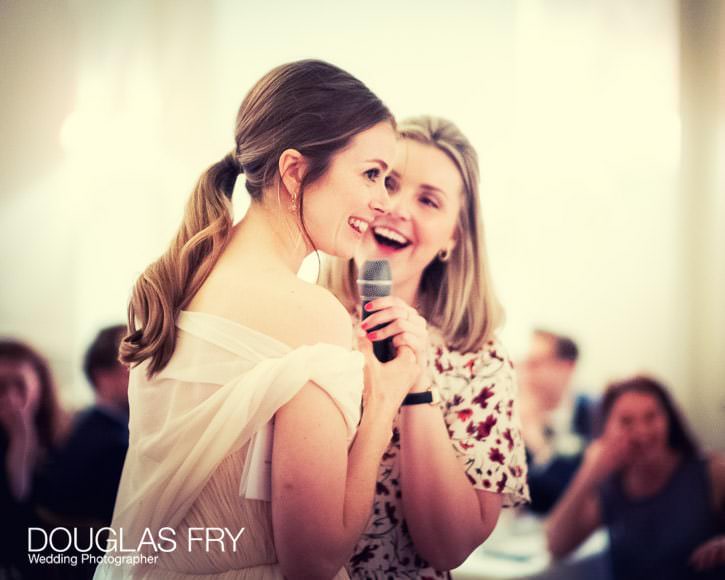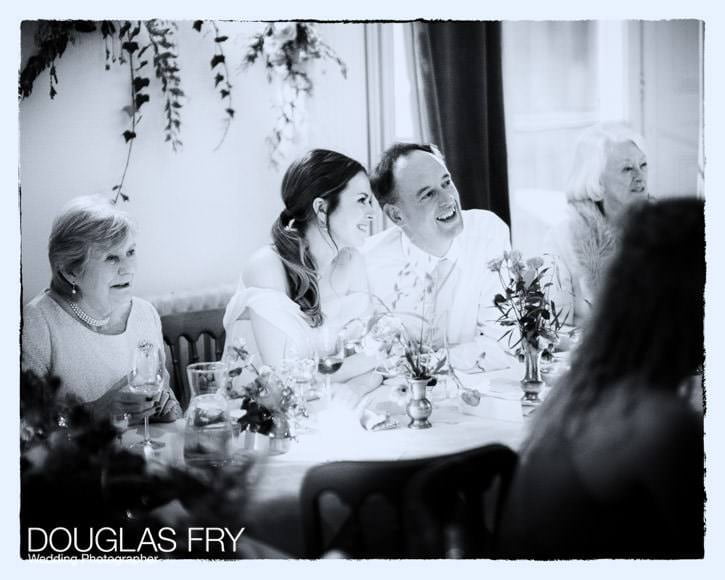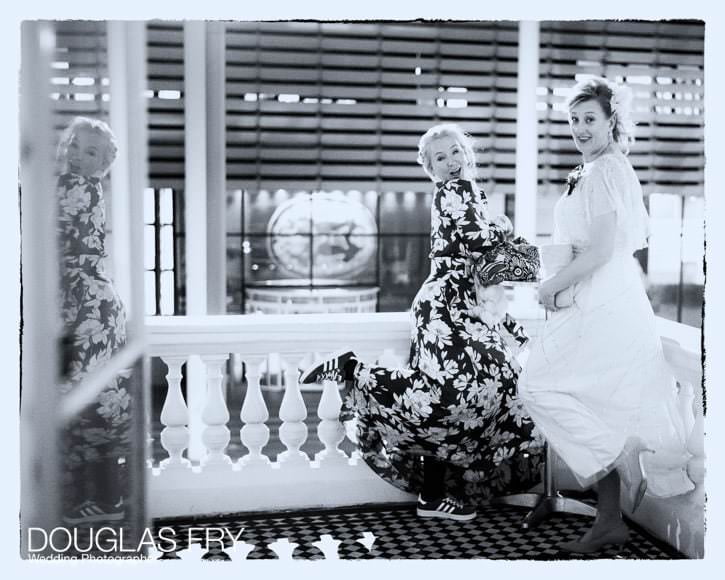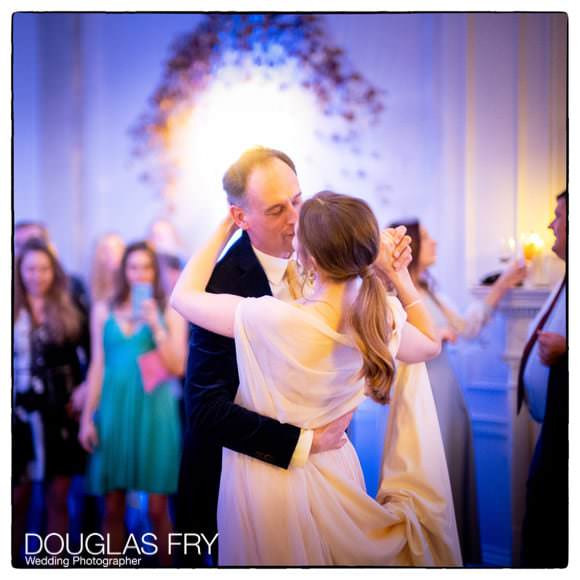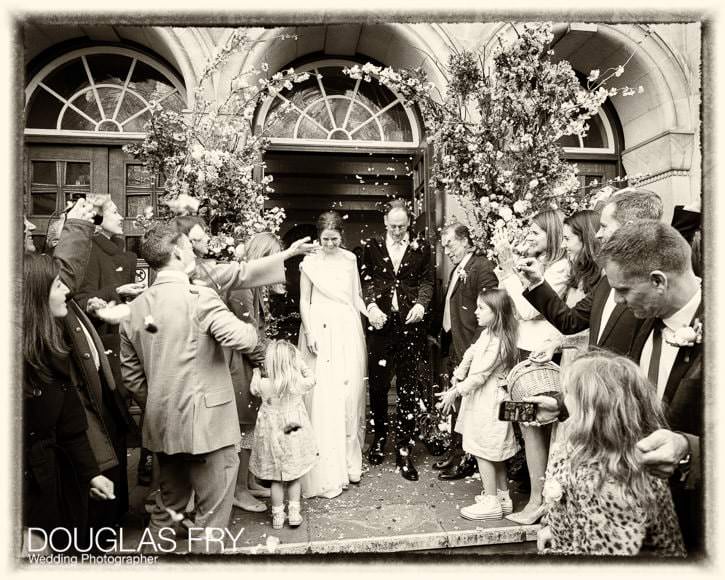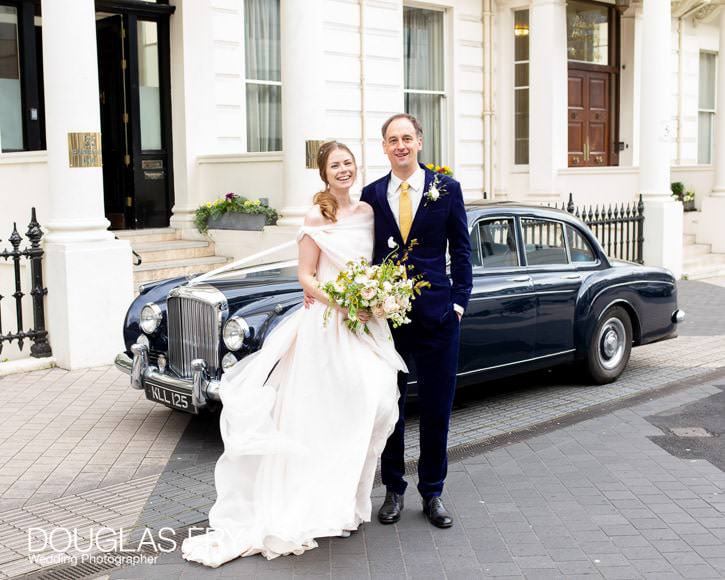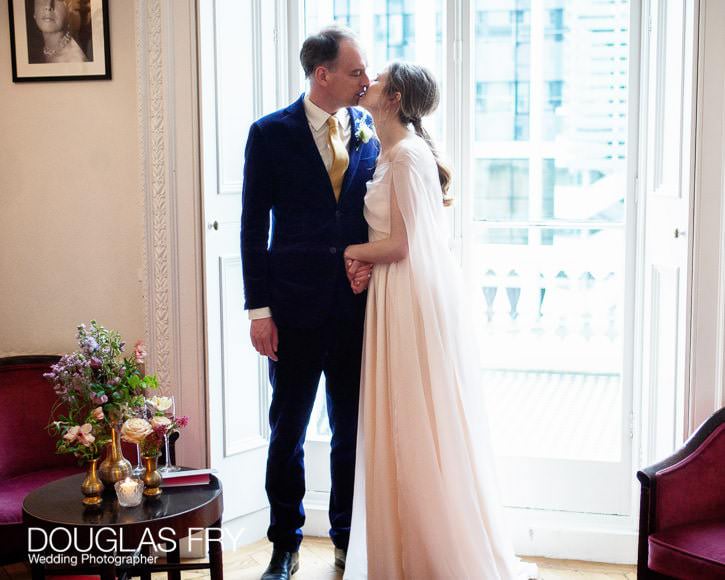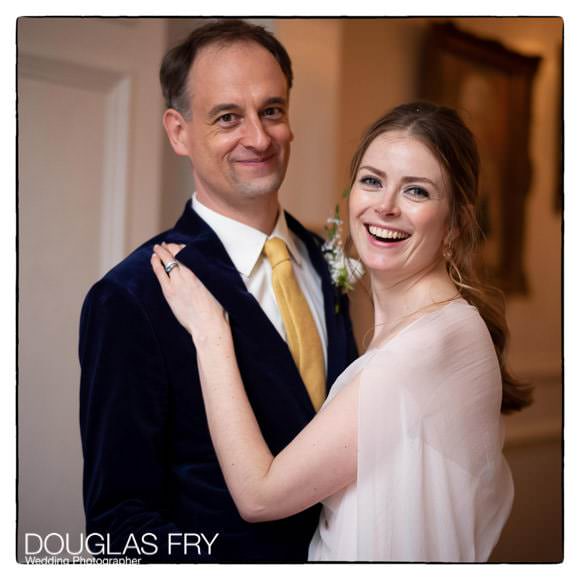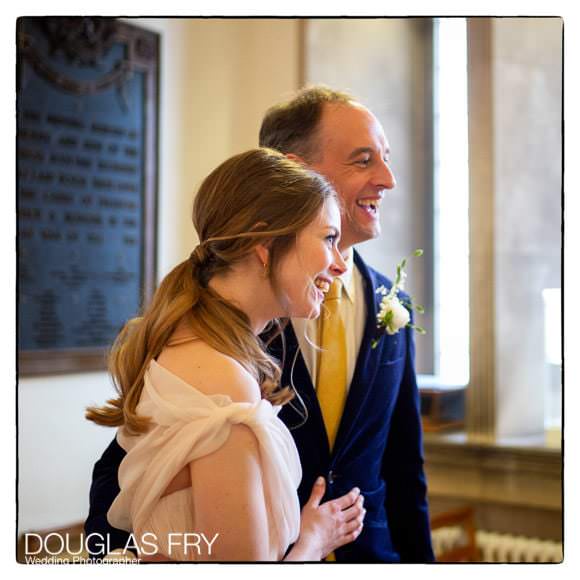 A recent email we received with a reprint order after the wedding –
"We both thought this was the best set of wedding photos we have ever seen, so a big thank you for capturing happy memories so superbly."

Latest posts by Douglas Fry
(see all)