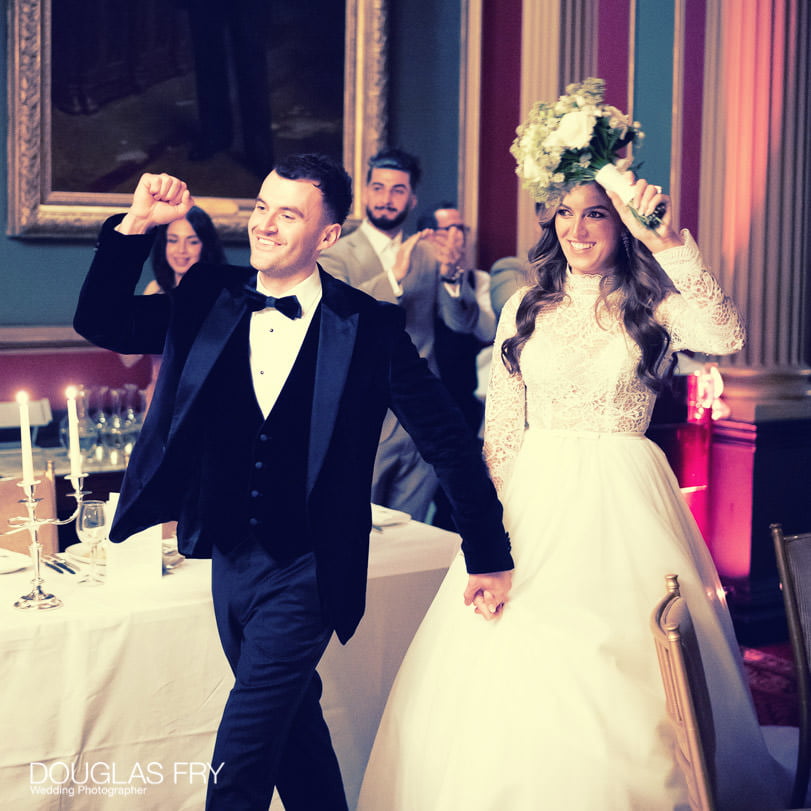 Wedding Photographer at The Reform Club in London
There is a first time for everything, and I have never photographed an Albanian wedding celebration before, to get to do so in the plush surroundings of the Reform Club was indeed a treat. I'm not sure the Reform Club has ever had such a lively event there before either in its 180 year history. The couple had already been married in a private ceremony, but brought together friends and family to celebrate at the old London club.
There was a drinks reception on the ground floor and some family photographs. We took wedding portraits of the couple in the various formal rooms then everyone was called to dinner, there is nothing unusual about this but all was to change.
The music began not long after the starter was placed, the Albanian band set the pace as 'uptempo' and there the pace was held for the next 5 hours or so, in fact there was no let up in the dancing, guests took a breather when they wished and continued their meal, but then minutes later were up and back on the dance floor. Musicians swapped round, but the music never stopped for 5 hours!
The couple obviously enjoyed the day immensely as did all the guests. The subdued lighting in the club was in stark contrast to the boisterous dancing, so the photography was a great challenge but I was very happy with the results, catching people 'mid swirl'!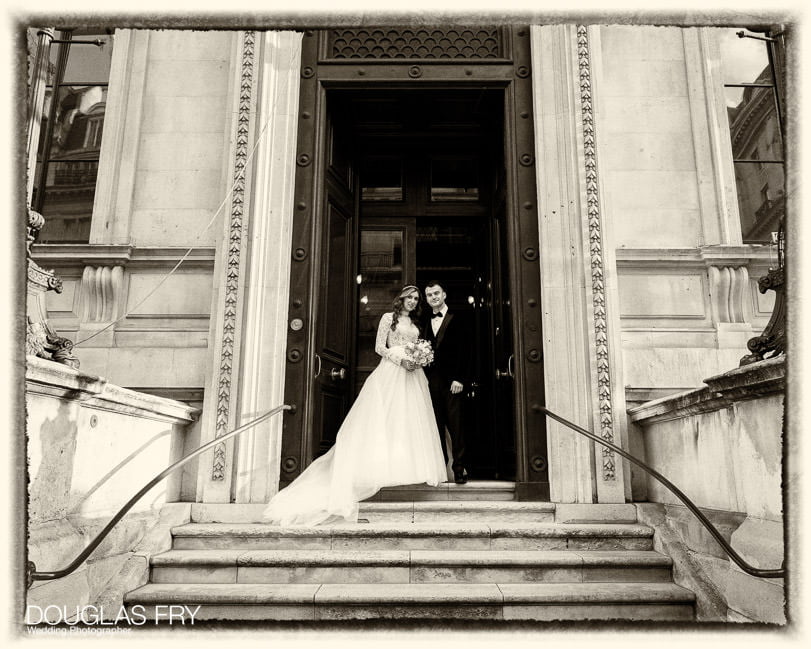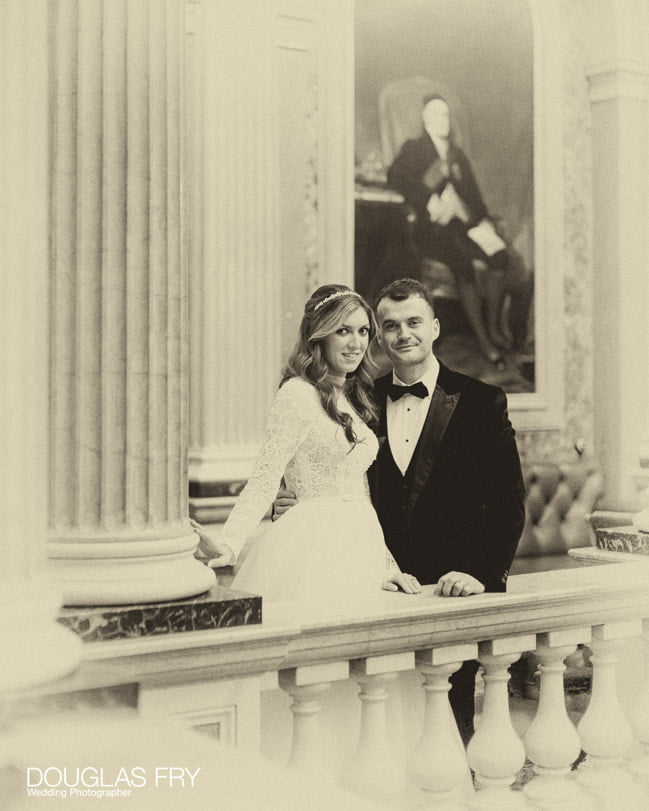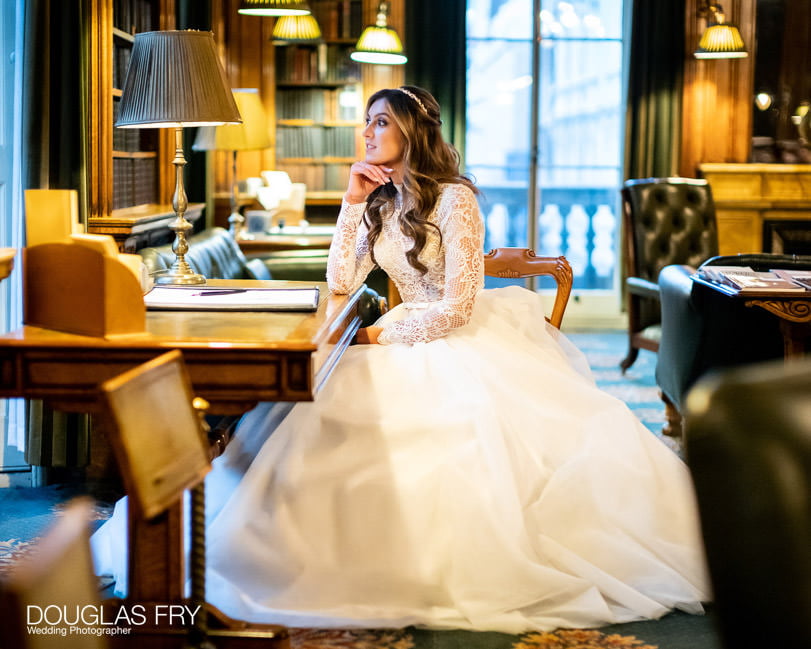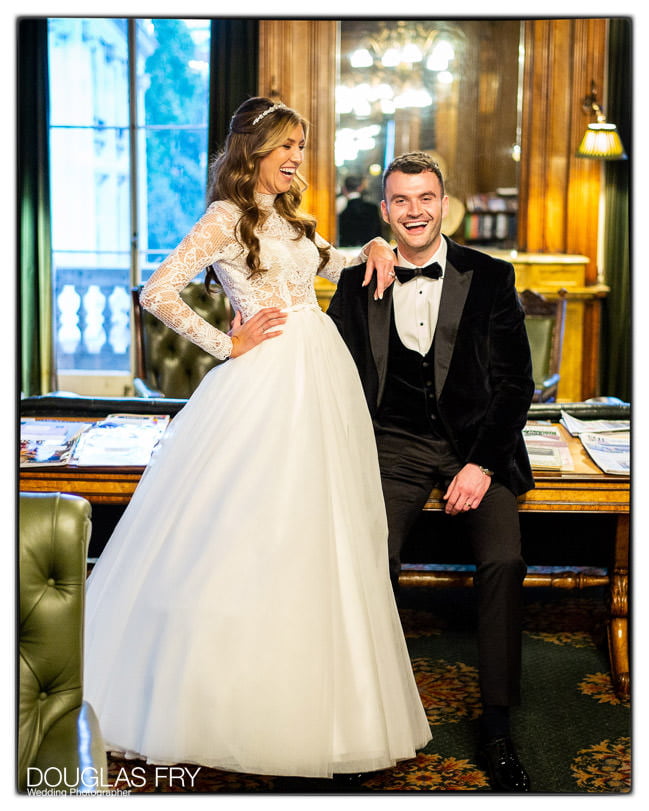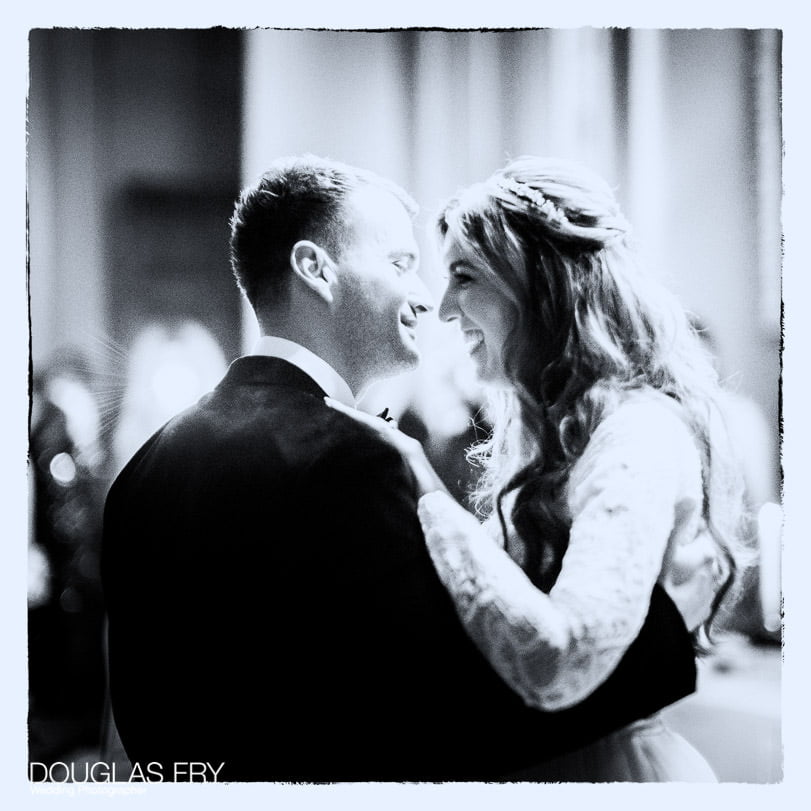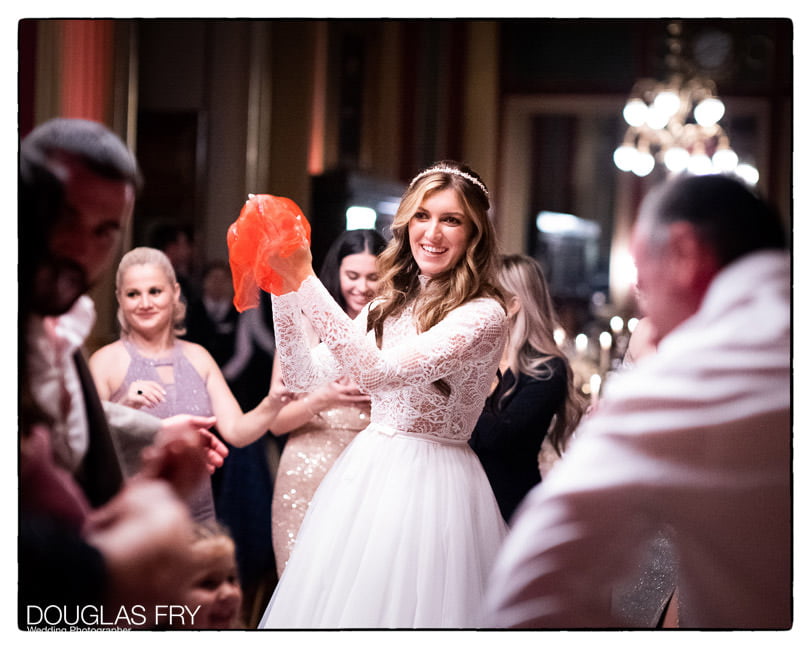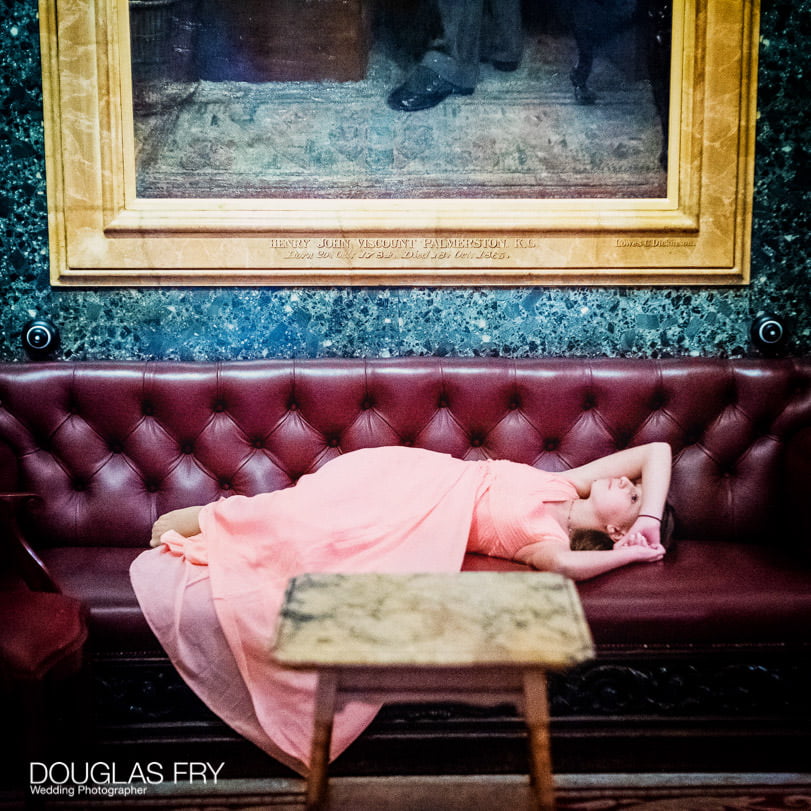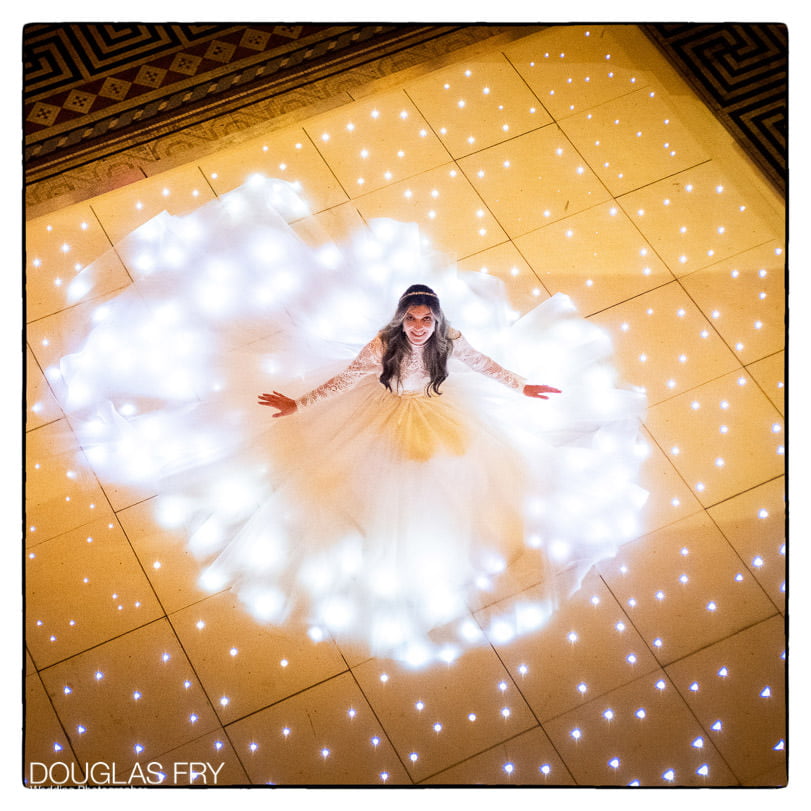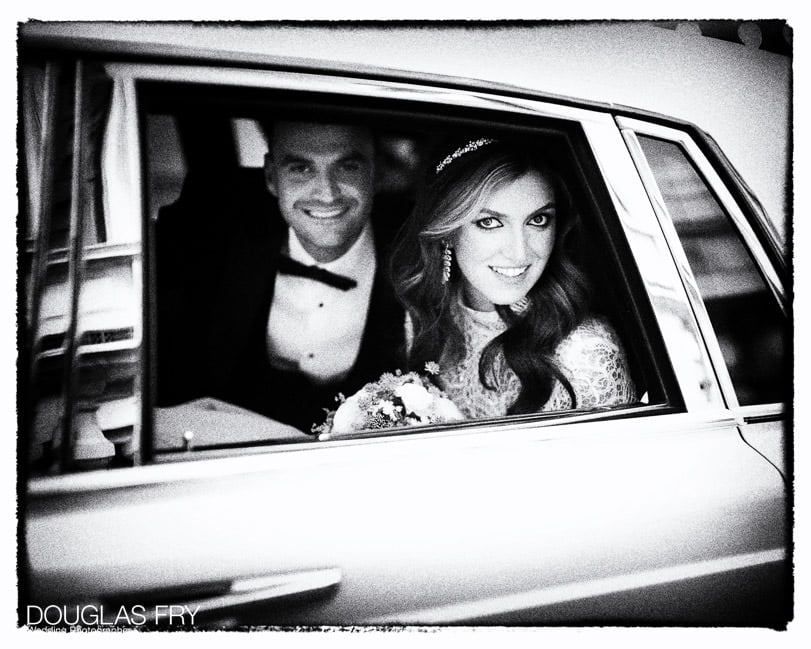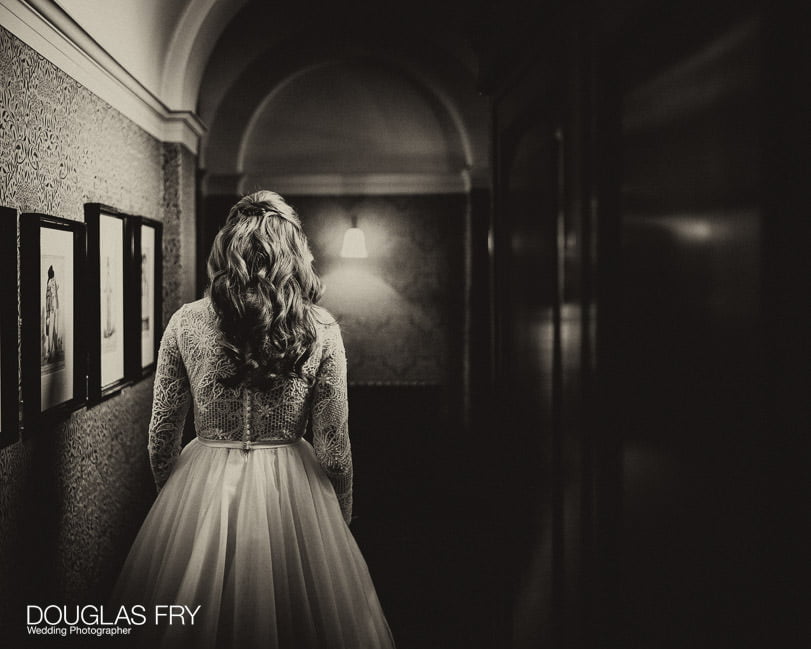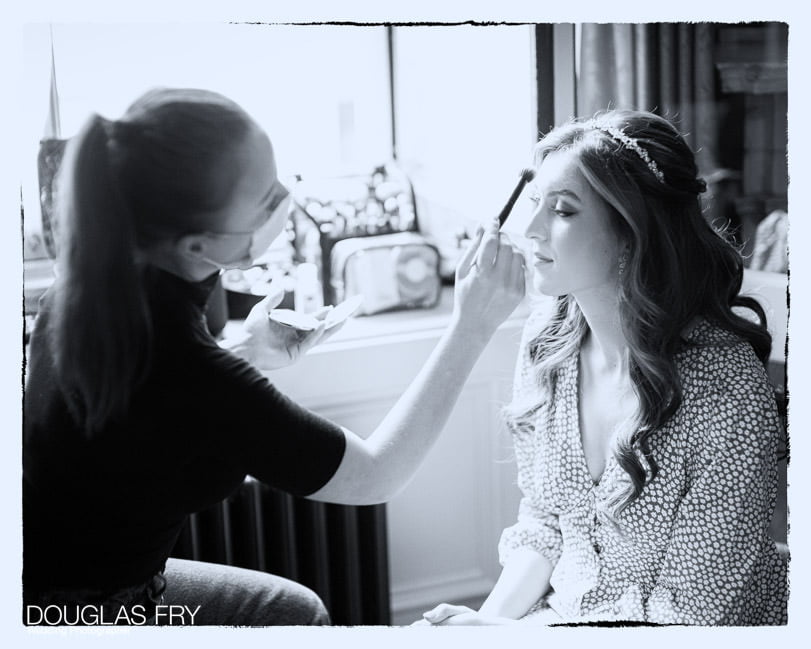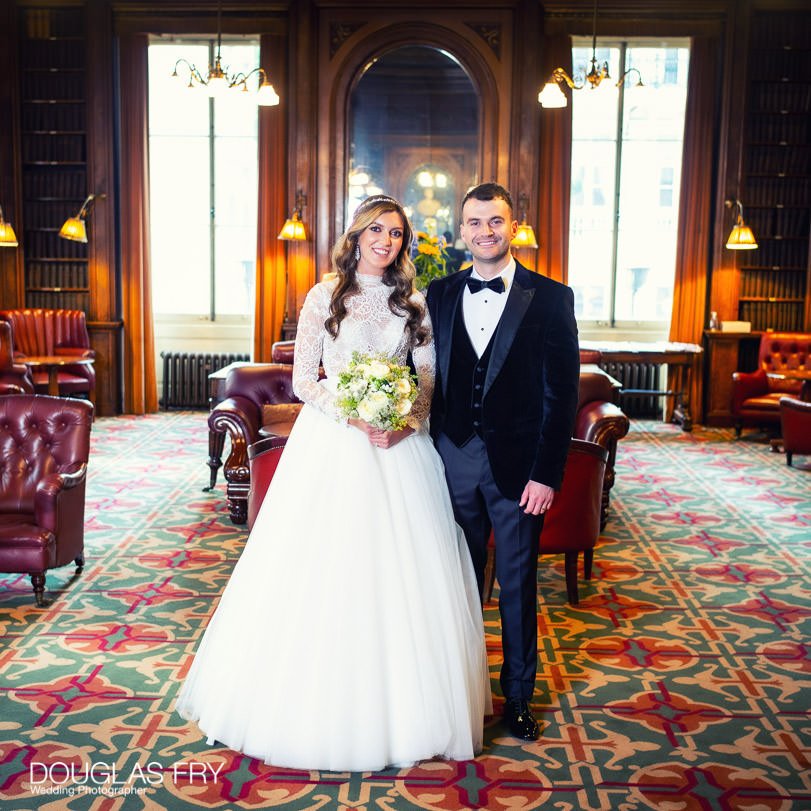 Latest posts by Douglas Fry
(see all)