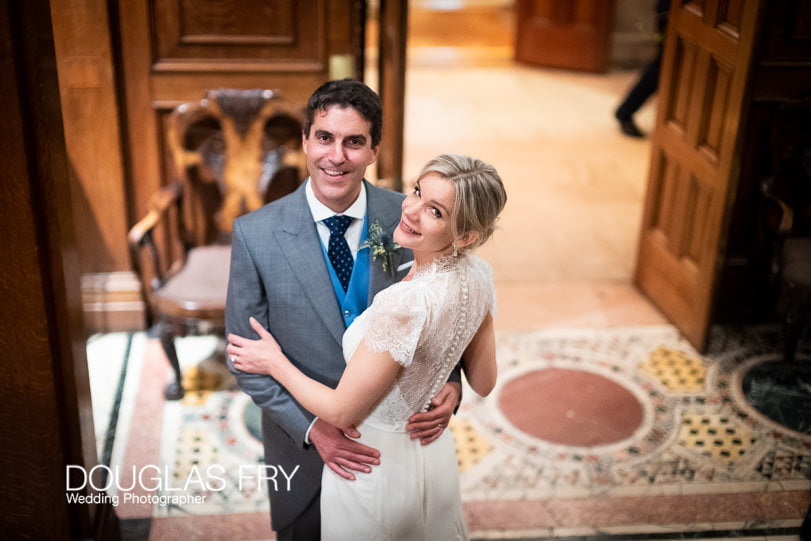 5 Reasons a Leica Noctilux Lens is in a League of its Own for Wedding Photography
I have been photographing weddings for over 25 years.  I have covered 500 + weddings throughout London and the UK, at all times of the year.
On the wedding day the photographer is there to create a set of images that will be treasured and invoke happy memories of the day for years to come. There are many ways to achieve this, and each photographer follows their own path. Couples that commission me want a set of pictures that are a natural extension of their memory of the day.
Despite getting along really well at the pre-wedding meeting and all the subsequent phone calls and emails, in the nicest possible way the couple on the day would much rather not be aware of my presence as the wedding photographer. More important by far for them, are the close family, friends and relations and the whole wedding process. More often the stronger and more genuine images are obtained from a quiet observant reportage approach, than guiding the bride or guest for each frame. Too much art direction can turn the wedding into a mini fashion shoot, with the photographer being very front and centre throughout the day. This is absolutely fine for many couples and popular but I prefer to remain discreet.
As an obvious photographer does distract from the significance of the wedding ceremony and the commitment it implies. So, I set out to shoot the day with the minimum of interaction, and try to remain unobtrusive and unnoticed which by default very much suits the type of people that book me to cover their wedding.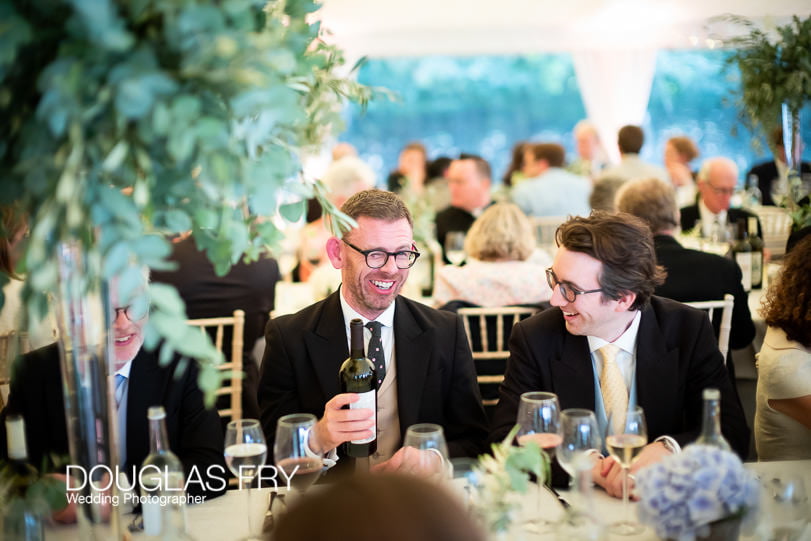 What has all the above got to do with a Leica Noctilux lens? Well, many things but here are five reasons I think that the Noctilux is the best lens for wedding photography –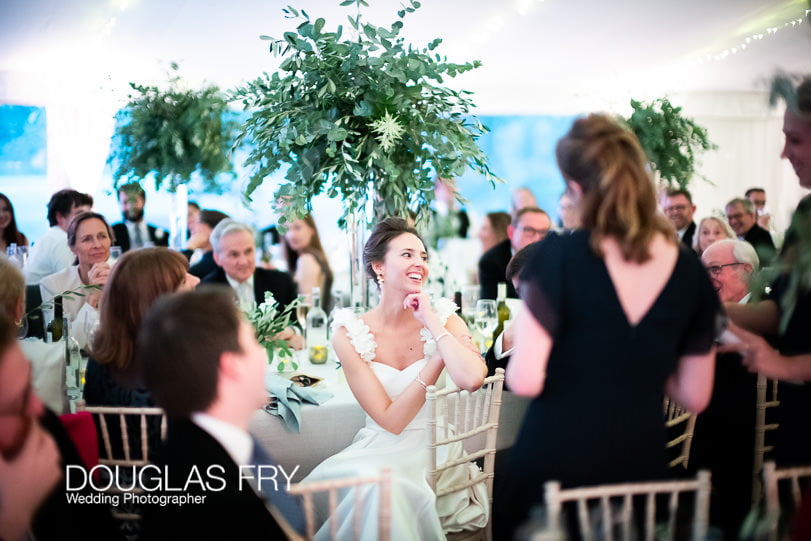 1. Focussing on the subject of the photograph
The human eye is very selective, it is effectively a live video feed of our memories.  We easily ignore anything that isn't deemed relevant such as a backdrop of other guests in restaurant, distracting reception walls, a street scene with many elements, in fact most of the frame apart from the element that is focussed on. I use the Noctilux and its shallow depth of field to maintain the viewers' attention on the subject of the photograph, the rest is softly blurred away. There are many visual clues as to what is in the background but nothing distracts. It's this quality which the Noctilux conveys so well, the soft background is beautifully rendered.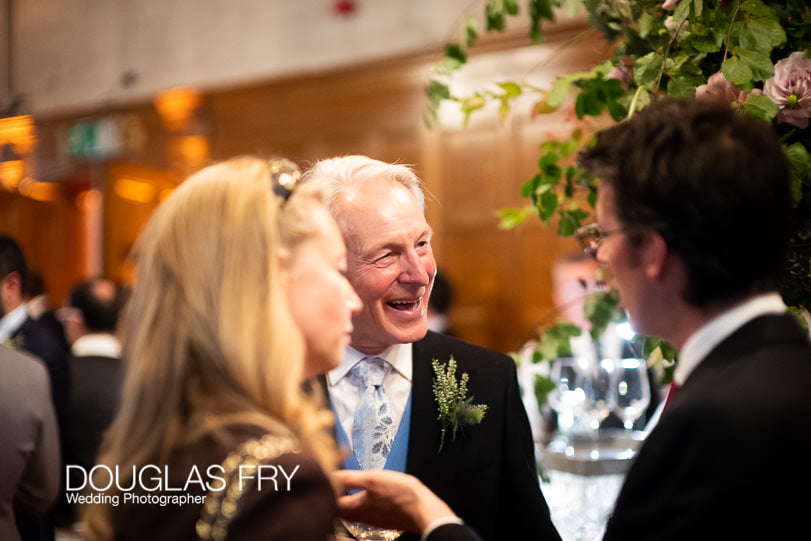 2. Photographing in a dark room with no flash
Shooting here in the UK, the venues can be steeped in history maybe even built in Tudor times, the homes of Kings and Dukes…. a wonderful backdrop for a wedding. However, this can mean the windows are tiny or the reception rooms have very little artificial lighting, or lit with candles only. Of course, you can resort to using flash and blast more light into the scene. This will yield a set of well exposed flash images, but will bear no relation to the memory the couple had of their big day. The Noctilux allows me to shoot everything with available light and no flash – even in a candle lit room on an overcast day in January.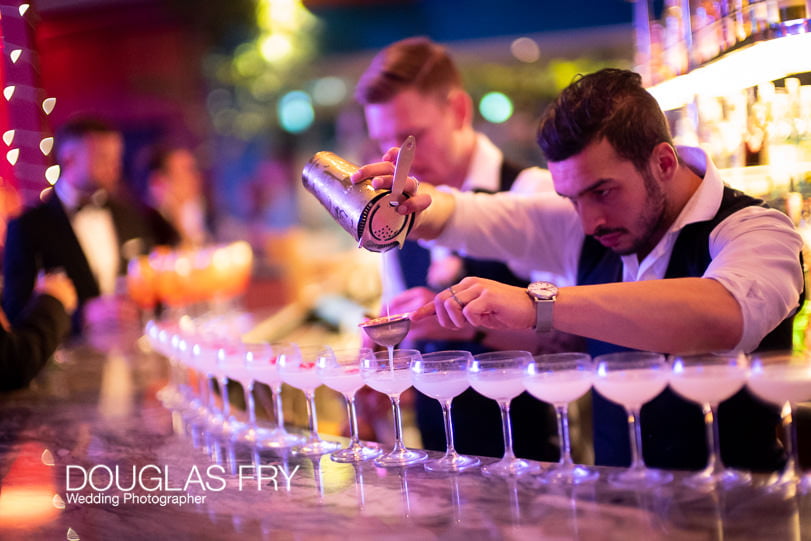 3. Isolating subjects with a shallow depth of field
The Noctilux's renowned ultra-wide aperture of f/0.95 comes in very handy in dark venues. I have worked in some churches and reception venues where the camera had to be set at a very high sensitivity of 12500 ISO and the lens at f/0.95. 'Atmospheric' was how it the lighting was described; pitch black would have been more accurate! This means the depth of field is shallow, but as mentioned above, the background always looks sublime – softly rendered.
The lens is big (but nowhere near the size of its autofocus brethren), pretty heavy, but it sits comfortably on a Leica rangefinder camera and is manual focus only.  With practice, the focussing is slick and accurate.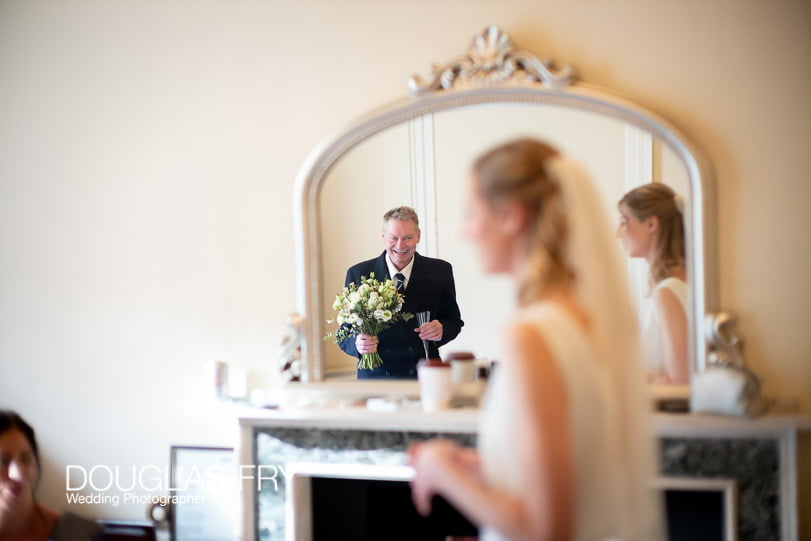 4. Achieving excellent colour rendition and sharpness
There are now several lens manufacturers offering very fast apertures at a much lower price than for Leica's Noctilux. In my view they are not close in terms of colour rendition, sharpness at maximum aperture and contrast. The Noctilux has a look that is unique with its buttery smooth focussing and sublime construction. This lens is used daily for all my commercial photography and every wedding. Clients, newspaper picture desks and photo agencies have commented on the quality of the images without knowing the lens involved.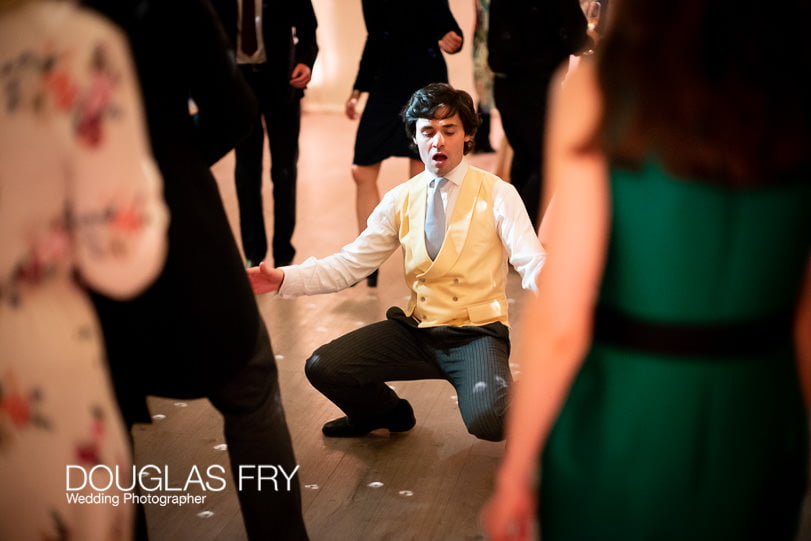 5. Allowing precise manual focus in low light
Focussing manually and precisely at f/0.95 is an acquired art, but practice really does make perfect and getting sharp images each time is second nature now. This means I can photograph all day with a small camera and lens in any light. All my lenses are manual focus and it is a preferred technique for all my work. They are utterly reliable, and very fast and because they have no electronics or motors within also means that the lenses are small and silent. I can carry two cameras and an alternative lens in my pocket all day. I don't need to wear a leather harness or a large cowboy style belt, as many autofocus photographers do, which means again I don't stand out from the crowd and can remain discreet.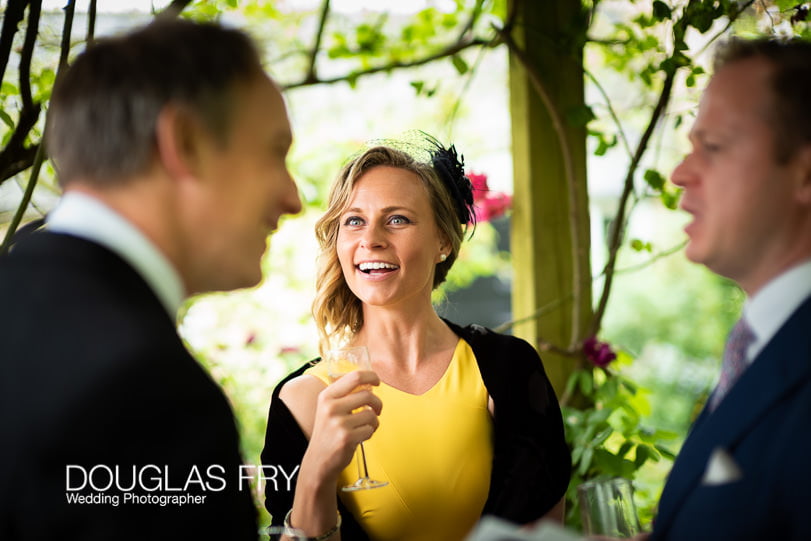 In summary, the Leica Noctilux lens is expensive, but I have managed to achieve images that guests at a wedding didn't think would be possible without flash, this in turn has led to more bookings.
The photographs taken on the Noctilux lens have a unique look and it is a joy to use, a lens that is at the peak of design and specialist glass technology. Cameras come and go eventually but this lens will remain in my camera bag.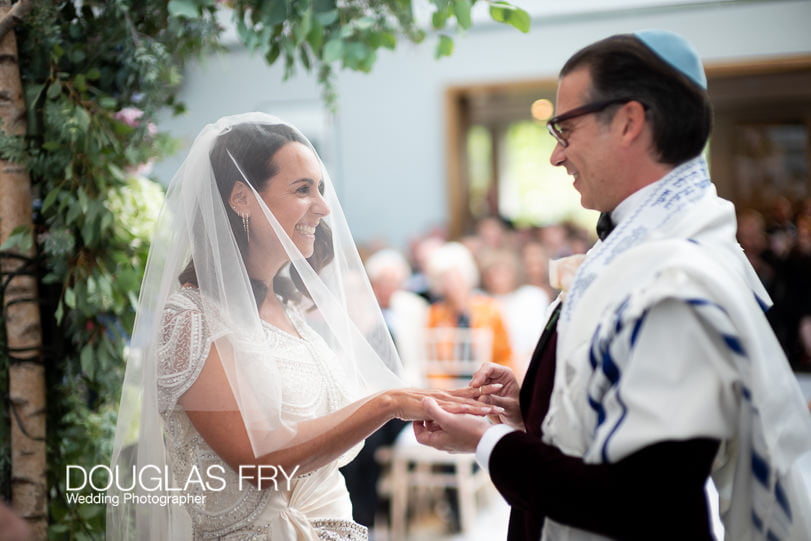 Latest posts by Douglas Fry
(see all)