New Leica Digital Camera for Wedding Photography

Such is my obsession, I am always looking to improve my photography and find better ways to take pictures. But I didn't expect such a quantum leap in performance I've experienced using the new Sony cameras in tandem with Leica lenses. The photographic results are simply stunning.
I had forgotten the almost mythic status Leica lenses enjoy. Their clarity and sharpness make the photographs look almost as if they are taken in 3D.
For more than 20 years I have used Leica's to shoot film. I have grown to love their almost 'over-the-top' industrial build quality. Not only are they are brilliantly put together they are also highly ergonomic.
Now Leica has launched its latest digital offering, the M240, it ticks all the boxes in terms of ergonomics, high ISO and user friendliness and I am now happily using it alongside my Sony's.
The M240 does not deploy an antialiasing filter on the sensor which serves to make its images even crisper. An innovation of this sophistication is usually only seen on the larger medium format cameras.
Leica's latest digital camera comes with a sensational lens lineup that gives sparkling results, providing sublime colour and contrast too in a small rugged format. And its smaller discreet shape has another benefit of not obstructing one's face which means even fewer people notice me snapping away, allowing even more natural results from my reportage photography at weddings.
Is it harder to shoot with manual focus and at a slower pace? Well, yes it is. And to misquote JFK, I choose to shoot on Leica not because it is easy, but because it is hard. The results are all the better for the effort, which is fine by me.
What this mean for my wedding clients is higher quality photographs, taken discreetly, without flash on an eye-wateringly expensive camera.
I can't help conclude it is even easier to understand why Leica's have been chosen by photojournalists the world over: its Rangefinder has given us so many of the most famous and powerful images during the last century.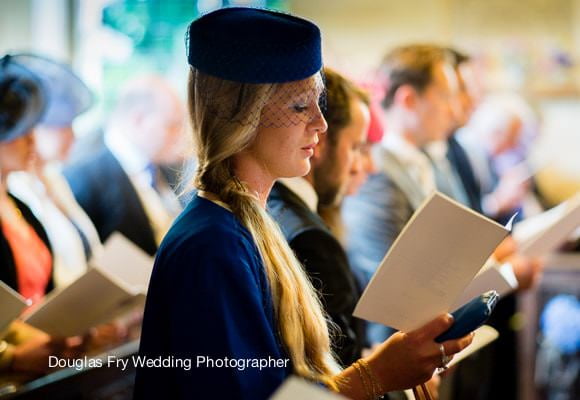 Latest posts by Douglas Fry
(see all)