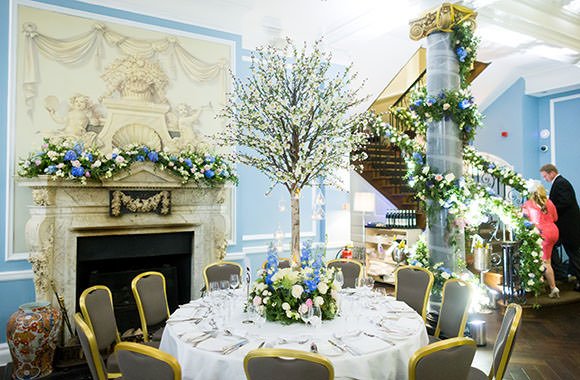 Wedding Table Lighting to keep the Conversation Flowing
Sometimes its the simple things that have a large impact on the social minefield that is a wedding breakfast, which is why I bring up the humble candle and why it can save the day.
Here's why: – The typical wedding breakfast is served to ten guests sitting at a round table, straight forward enough and there is lots of chatter and discussions of how the service went and the Birdies mothers choice of hat etc. There will come a time however when the conversation naturally flags a little, usually half way through the main course when you might want to talk to someone other than your immediate neighbour and look across the expanse of table cloth to the other side.
I have seen many times how the walls of a marquee or hotel dining room have sconce lights or cool up-lighters for dramatic effect, but there is little to nothing in the centre of the dining table, the result is that you are effectively trying from now on to chat to a silhouette, so try as you might the conversation wilts after a few minutes as some sort of visual feedback is vital. This of course is happening all around the room. I can predict how long the party atmosphere will last with just a quick glance around the room setup for dinner, it is really that dramatic.
Obviously consideration for the size, height and placement of flowers in the centre is important too, low and pretty or tall and thin for elegance, nothing to block views across the table.
The solution? A few simple tealight candles or similar in the centre of the table, this will illuminate the faces from the centre and allow comfortable conversation across the table, this has the welcoming effect of a much more social wedding breakfast, the conversation continues unabated right through to the moment the Best Man dreads, the calling for silence for the start of the speeches.
There is also another rather useful side effect of course, in that the now more animated conversations make for much better photographs that can now capture the atmosphere of the evening without resorting to flash or additional distracting lighting.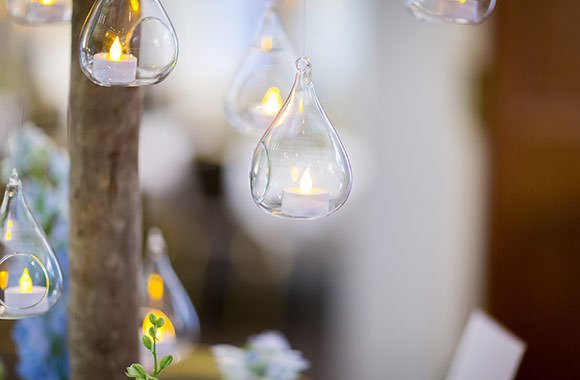 Latest posts by Douglas Fry
(see all)