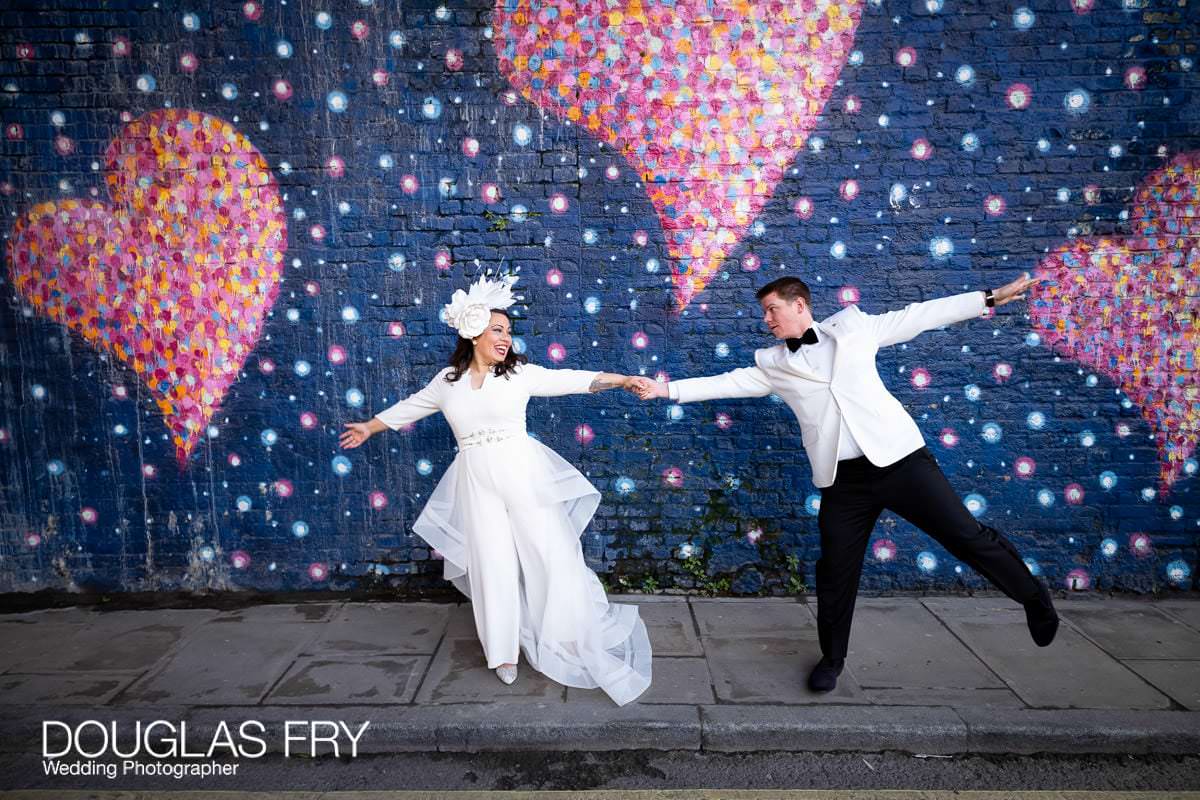 Wedding Photographer London Sites
Wednesday's wedding was actually an elopement for Katherine and Paul from North Carolina.  The couple wanted to experience as many London sites as possible after their wedding ceremony and photography at Tower Bridge.
As the couple's London wedding photographer I met them at their apartment in Mayfair and from there we took a Blue Badge Cab to Tower Bridge, then to the North Tower, half way up the are private rooms available.  It was at Tower Bridge that one of the couple's friends, Hughston read a blessing, then the couple exchanged vows and  celebrated with champagne. We took the lift up to the main gantry walkways and took some fun wedding portraits among all the surprised tourists.
From the City the excellent Blue Badge taxi driver took the couple and I on a whirlwind tour of London. Bryan our guide made the day a genuinely fascinating experience by pointing out and explaining the extraordinary little known history behind all of the London land marks we passed or visited over the course of the day.  We managed to fit in visiting Tower Bridge, the South Bank, Shakespeare's Globe, St Paul's Cathedral, The Millennium Bridge, Chinatown and the West End.
Kat and Paul were the most friendly couple and the wedding day was a joy to photograph. I needed to travel light that day so for each mini shoot I used two Leica cameras, with three lenses only, keeping the spare one in a pocket. It meant I could run ahead, scout a location, come back to meet the couple frame the image without being encumbered with my usual kit.
To see all the images taken on the day please visit this site – Wedding Photography London Sites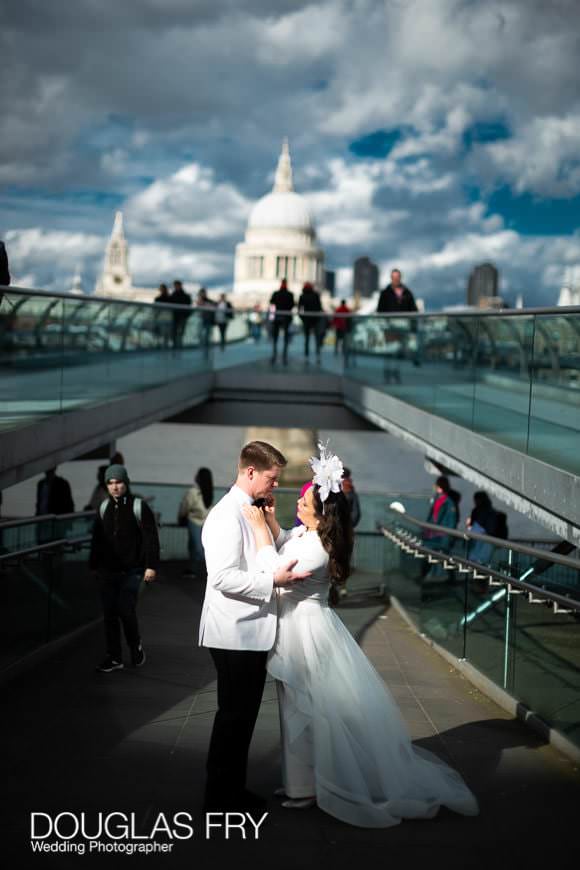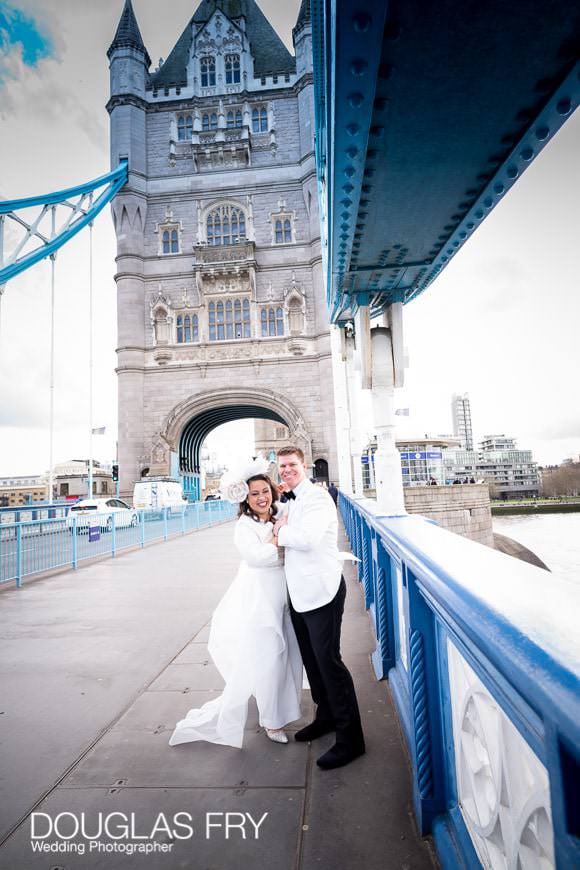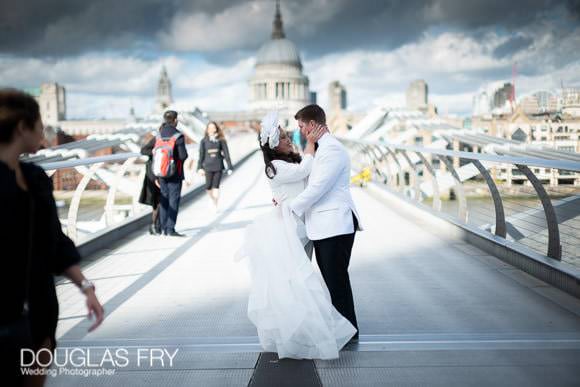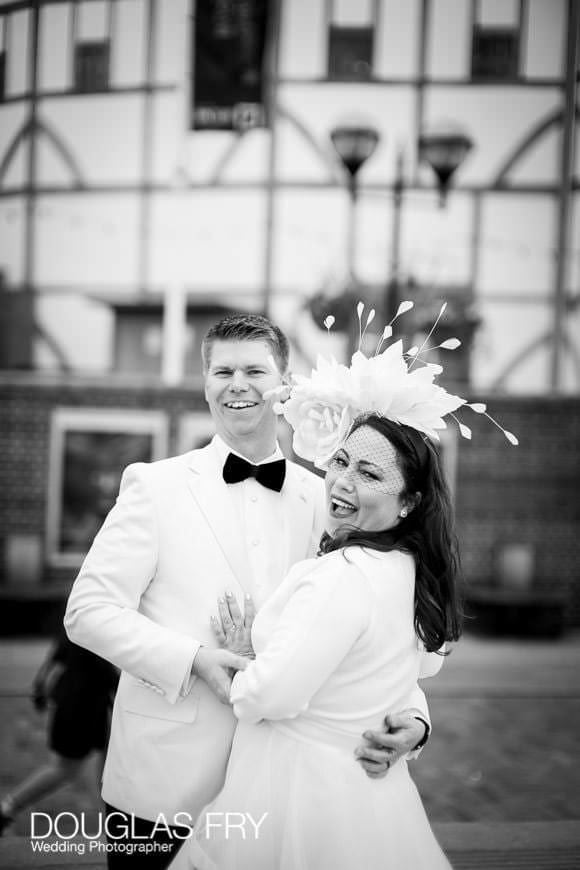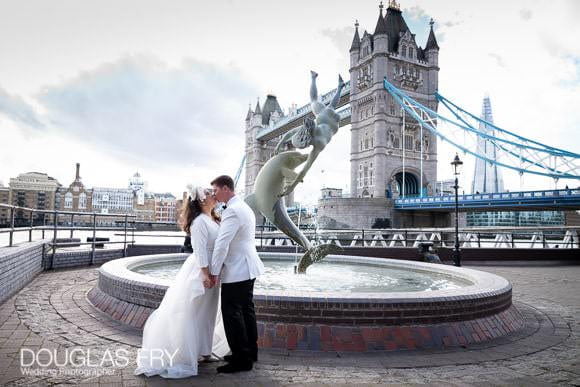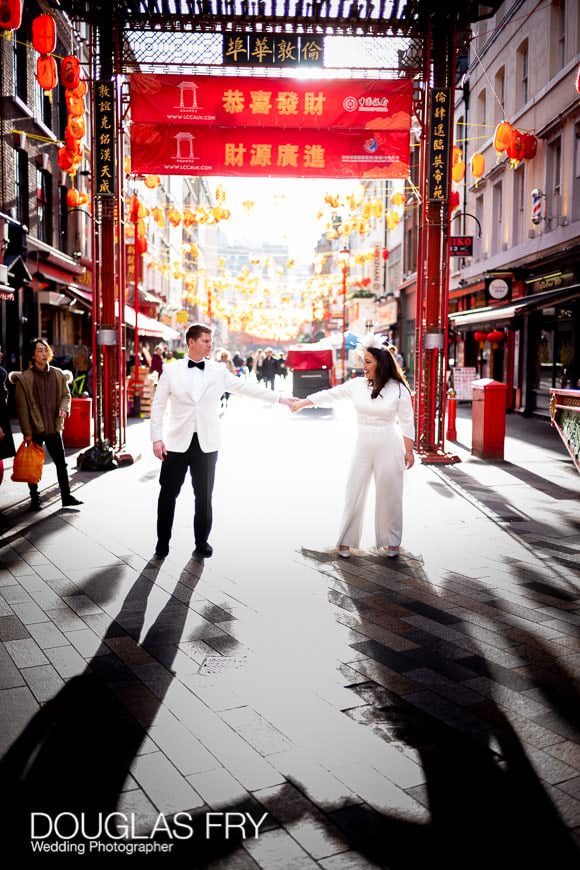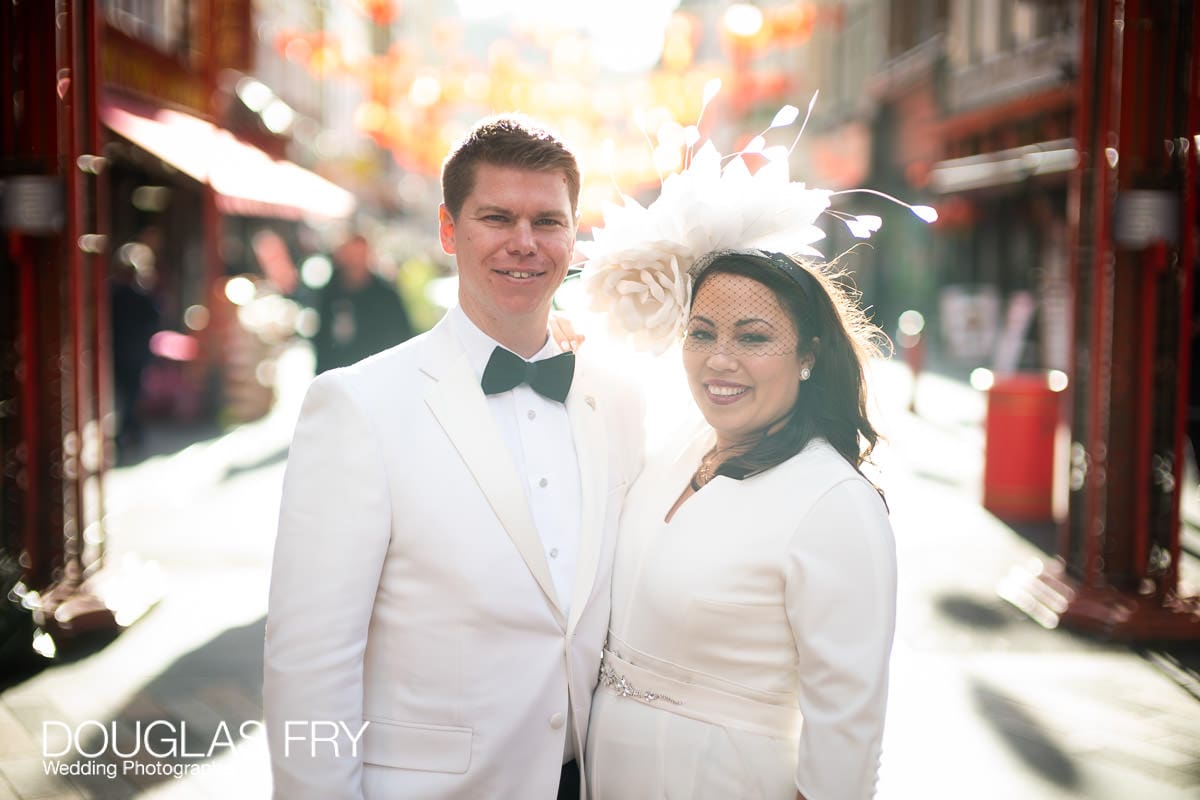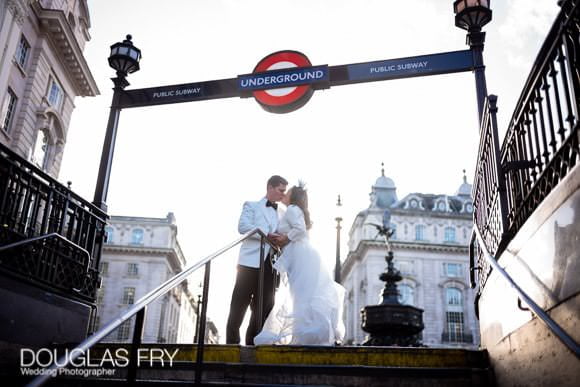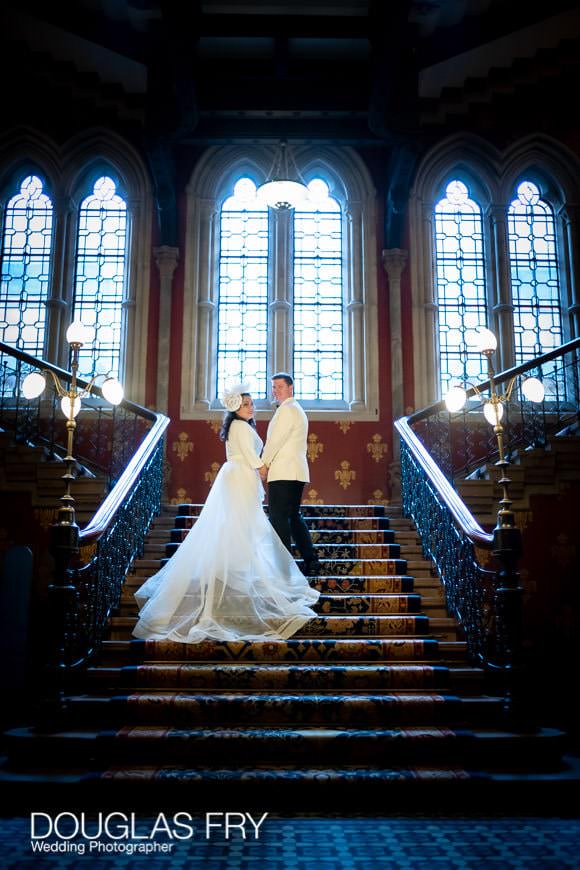 Thank You Card
Thank you card received from bride on her return to America.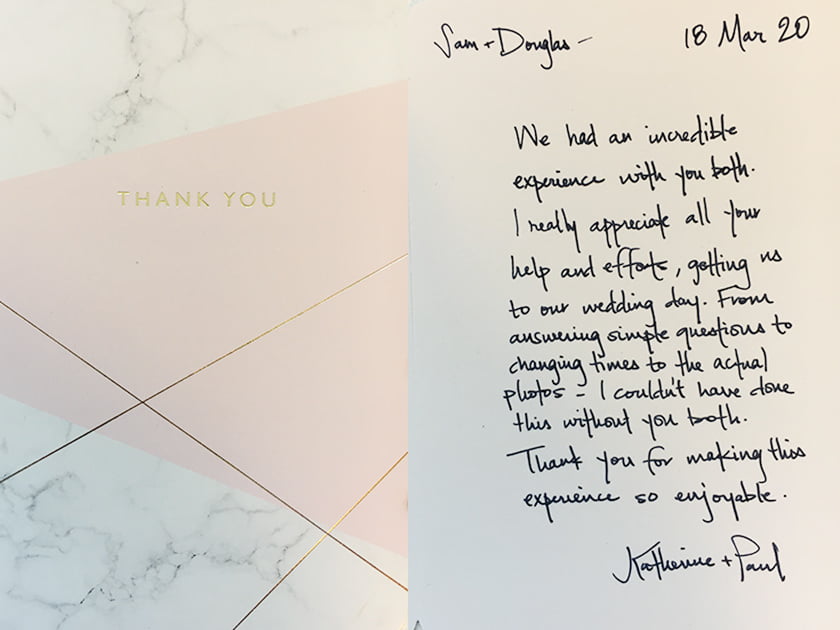 Sam and Douglas,

We had an incredible experience with you both. 

I really appreciate all your help and efforts, getting us to our wedding day.  From answering simple questions to changing times to the actual photos – I couldn't have done with without you both.

Thank you for making this experience so enjoyable.

Katherine and Paul

Latest posts by Douglas Fry
(see all)