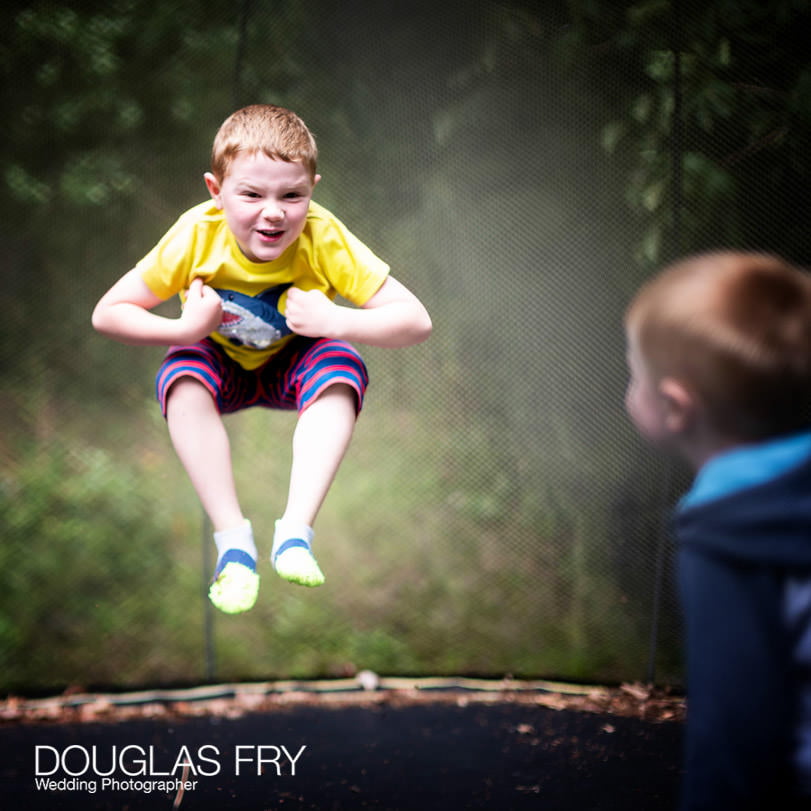 Berkshire Family Photography with Trampoline
This commission was one of the regular photo shoots for this family at their home in Berkshire.  This year the trampoline played an important part in the photo shoot as all the children were loving jumping and bouncing on it.  The plan was to capture action shots of the children at play together and also separate portraits of the teenagers, finally group shots of all the family and dogs to go on the mantlepiece.
Photographing the Trampoline with Manual Leica Lenses
What could possibly go wrong with that plan? Well photographing small very active boys is never a task for the faint of heart, I also wanted a very shallow depth of field in the trampoline so that the netting backdrop would be soft.  I photograph using small, very precise manual focus Leica lenses…The trick is to relax and focus on a face, then that plane will be in focus, so a recomposition to get the body for a sense of context in the composition and press the shutter asap. This takes less than a second in practice, and remarkably, most of the photographs were absolutely pin sharp, the same ratio or better from my long past auto focus cameras.
Teenagers Portraits
The older boys were easier of course and posed for more sedate 'Brideshead Revisited' portraits…The trick here too though is to work fast for the best expressions, no fiddling around with the camera allowed, set the aperture, shutter speed, ISO and focus as you walk towards them, so when you raise the camera to your eye, everything is correct, a slight tweak of the focus and shoot. It does become second nature and very fast with practice.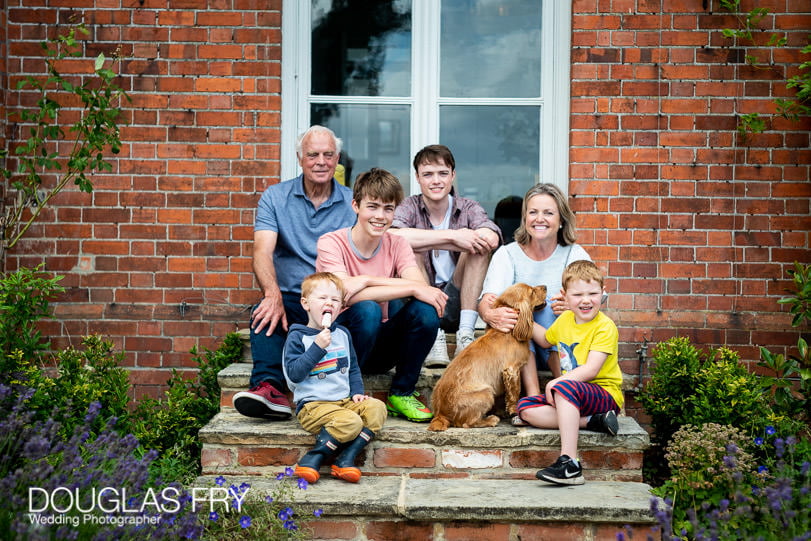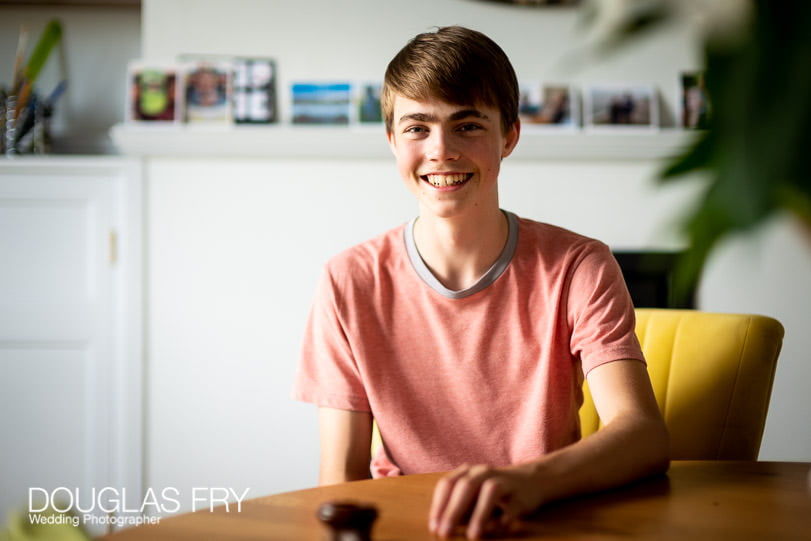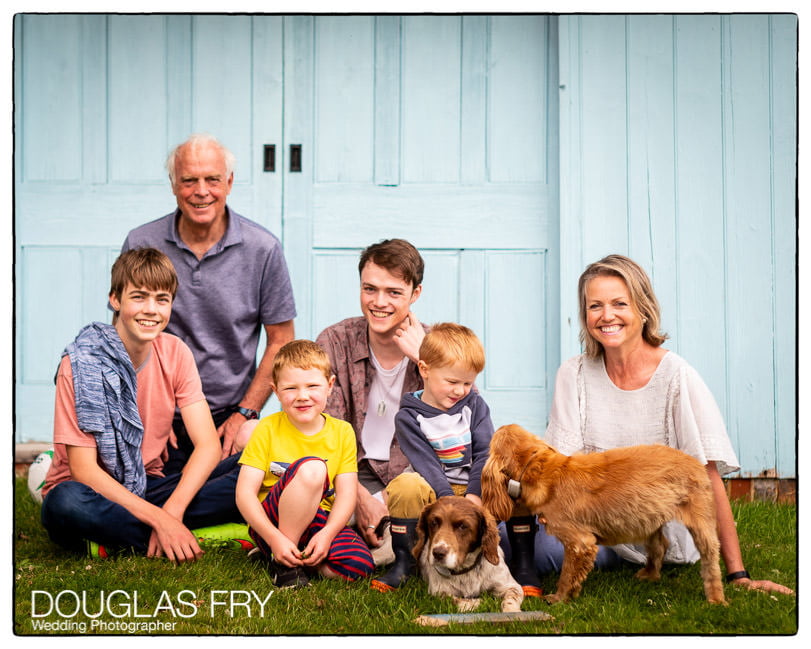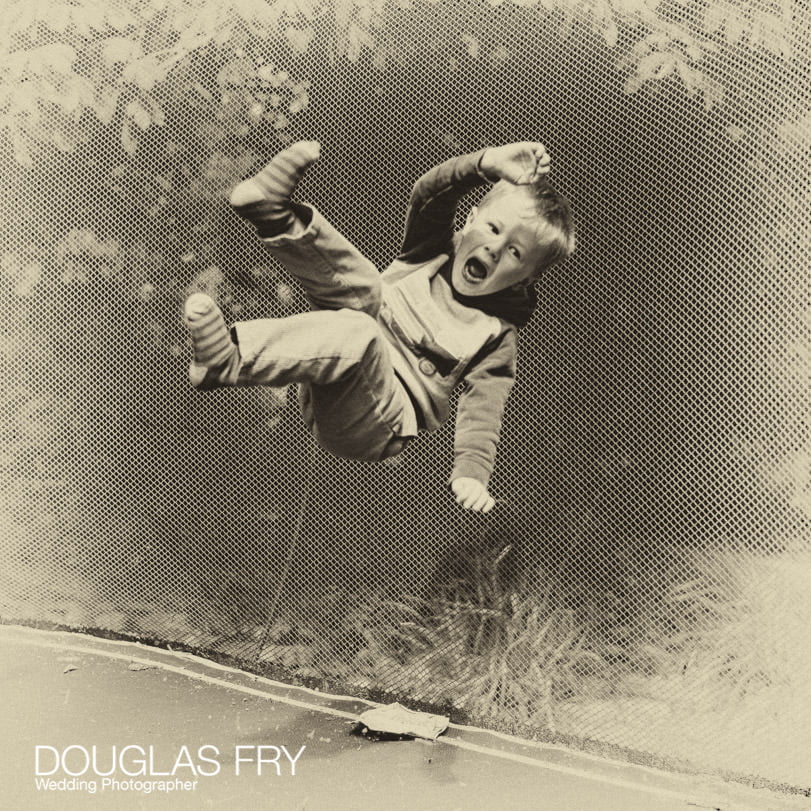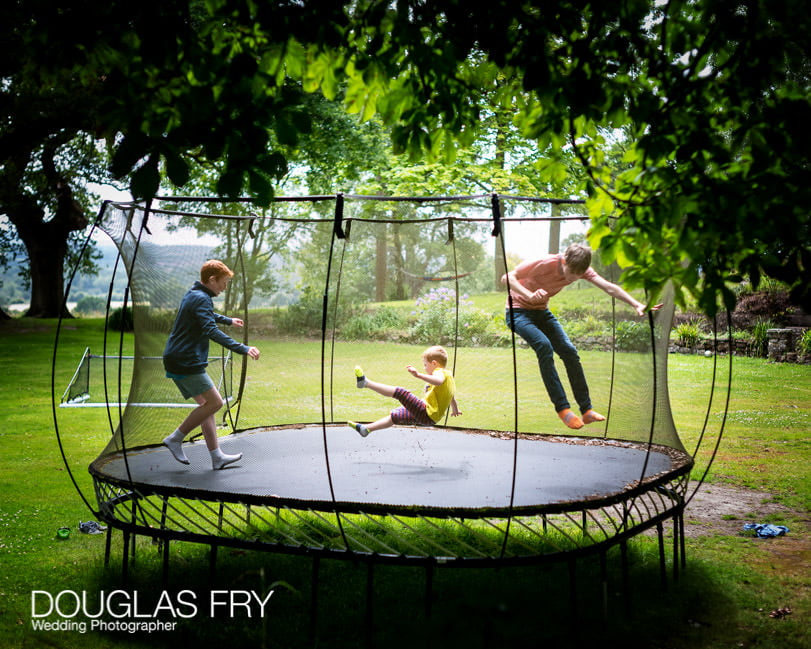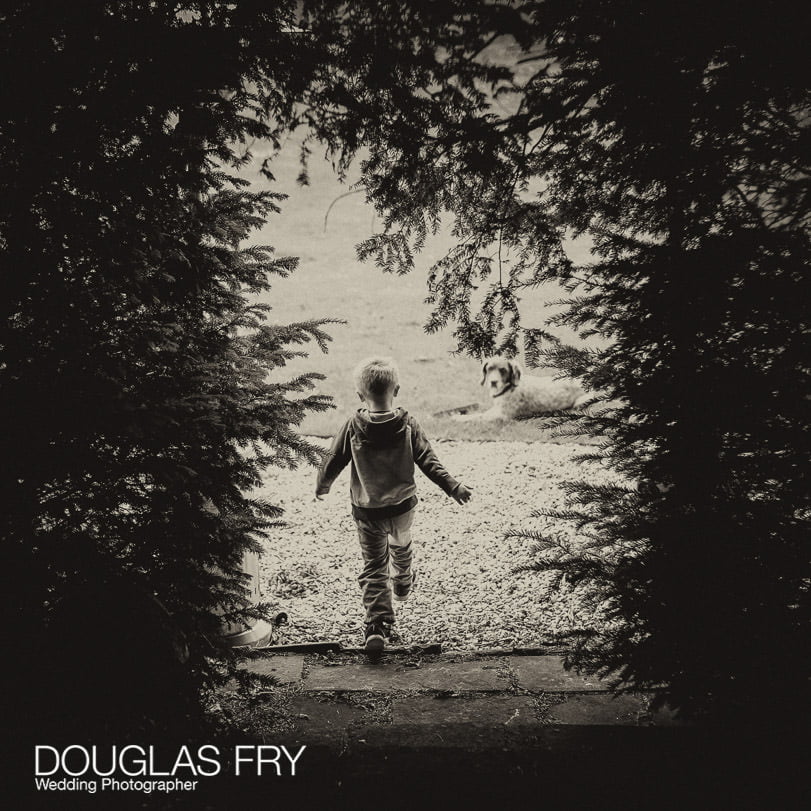 Latest posts by Douglas Fry
(see all)