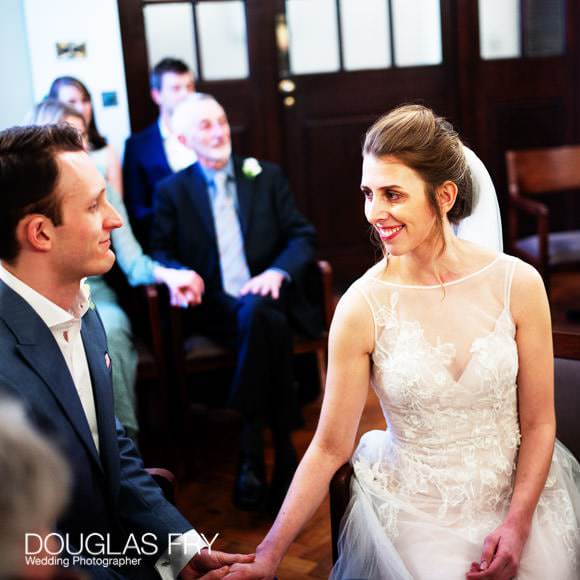 Wedding Photographer Chelsea Town Hall & Hixter
I was the wedding photographer at Chelsea Town Hall last Saturday for Rebecca and Greg.  I took the 'getting ready' photographs of the bride at her flat in Clapham before heading over by taxi to Chelsea Register Office on King's Road. This is a well known and fashionable venue to get married, made famous by the many celebrities who have tied the knot here.
Wedding Photography around Chelsea
Once the family photographs had been taken on the main steps to the Town Hall the couple and I went for a walk around Chelsea.  The little streets near Chelsea Green afford some interesting backdrops with the small lanes and colourful houses. After these portraits we strolled over to the waiting wedding taxi (thoughtfully upgraded by Dora – a Bridesmaid) at the Phene Arms across the Kings Road.
A short journey later brought us to Hixter, a new restaurant in Bankside and a private room set aside for the wedding party. The food was sumptuous and visually spectacular. The main event was roast chicken cooked upside down with the longest legs I have ever seen, something of a trademark at the restaurant I understand – Swainson House Farm chicken with stuffing, chips and rich gravy.
I shoot the reception and wedding breakfast with available light, despite the remarkably low light levels in the venue, with a Leica Noctilux I can shoot all evening without any off-putting flash. It makes for much more spontaneous photographs as the first shot taken with a flash gives the game away and subjects immediately look awkward, but by using a very fast lens, I can achieve much stronger discreet images and the everyone is happier all round.
Contact us for more information.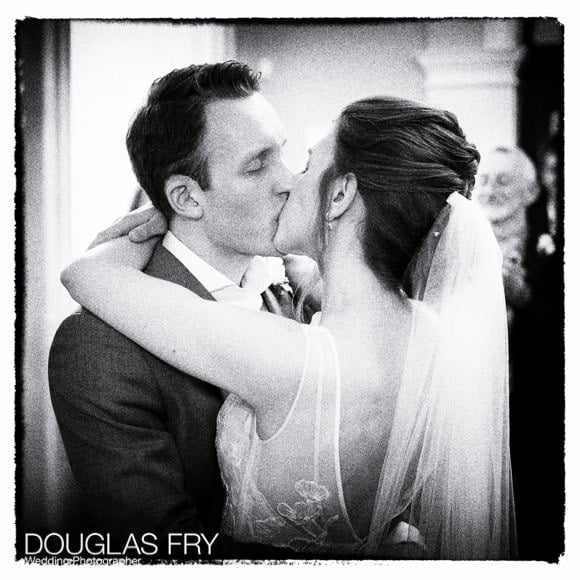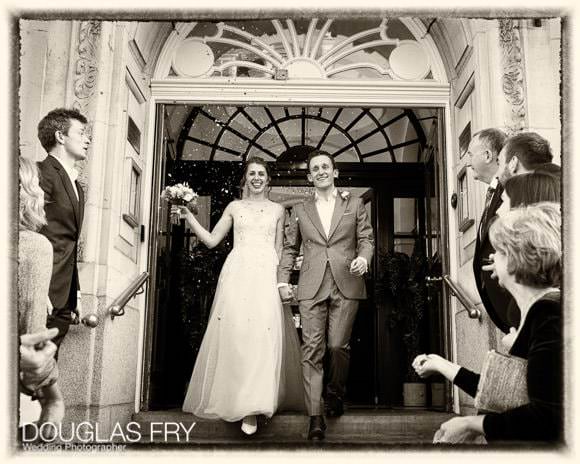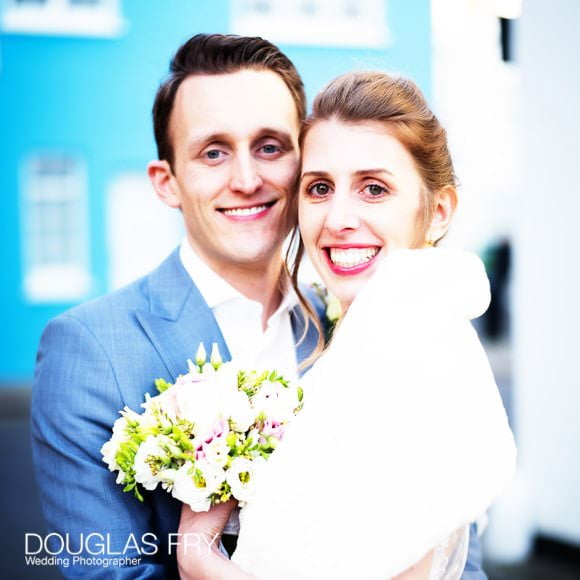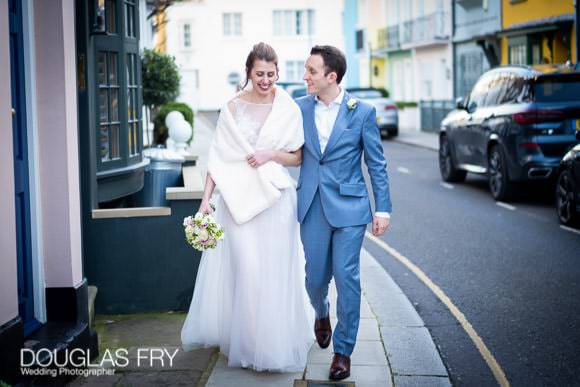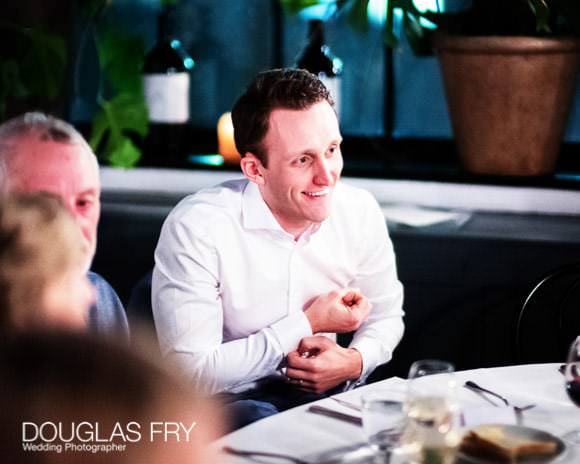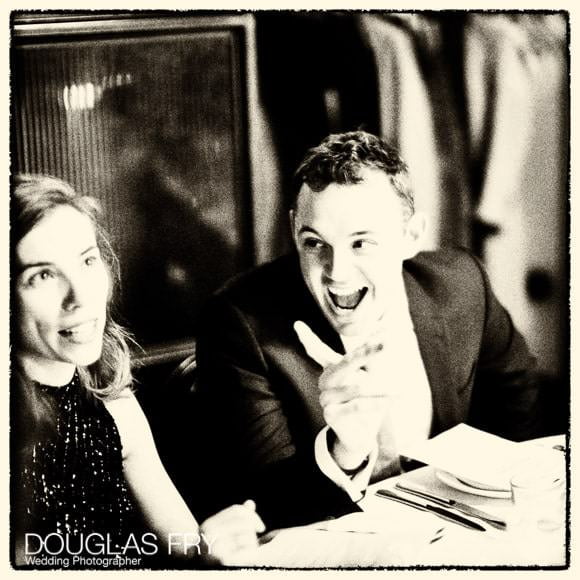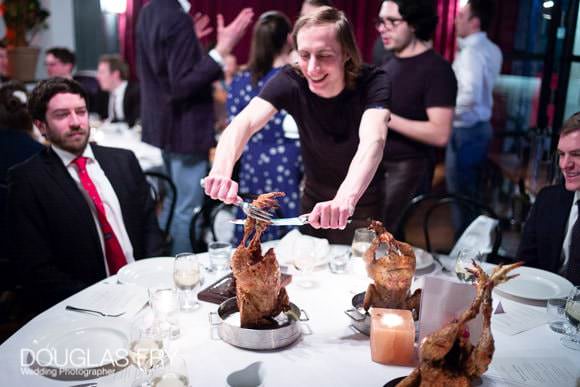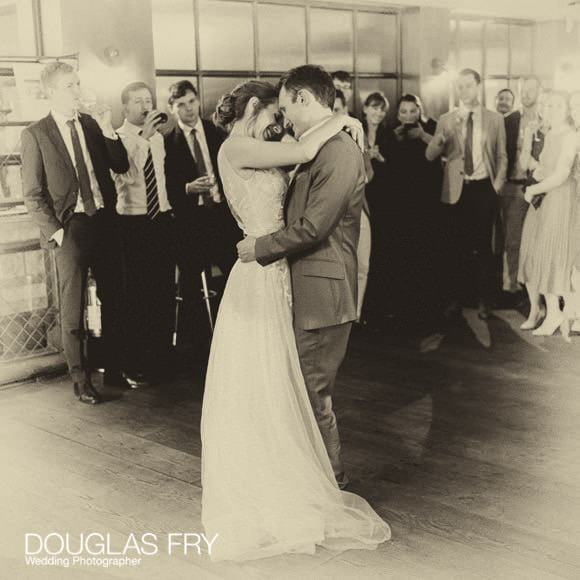 Latest posts by Douglas Fry
(see all)