A wedding photograph taken at Inner Temple in London featured on the BBC News website today.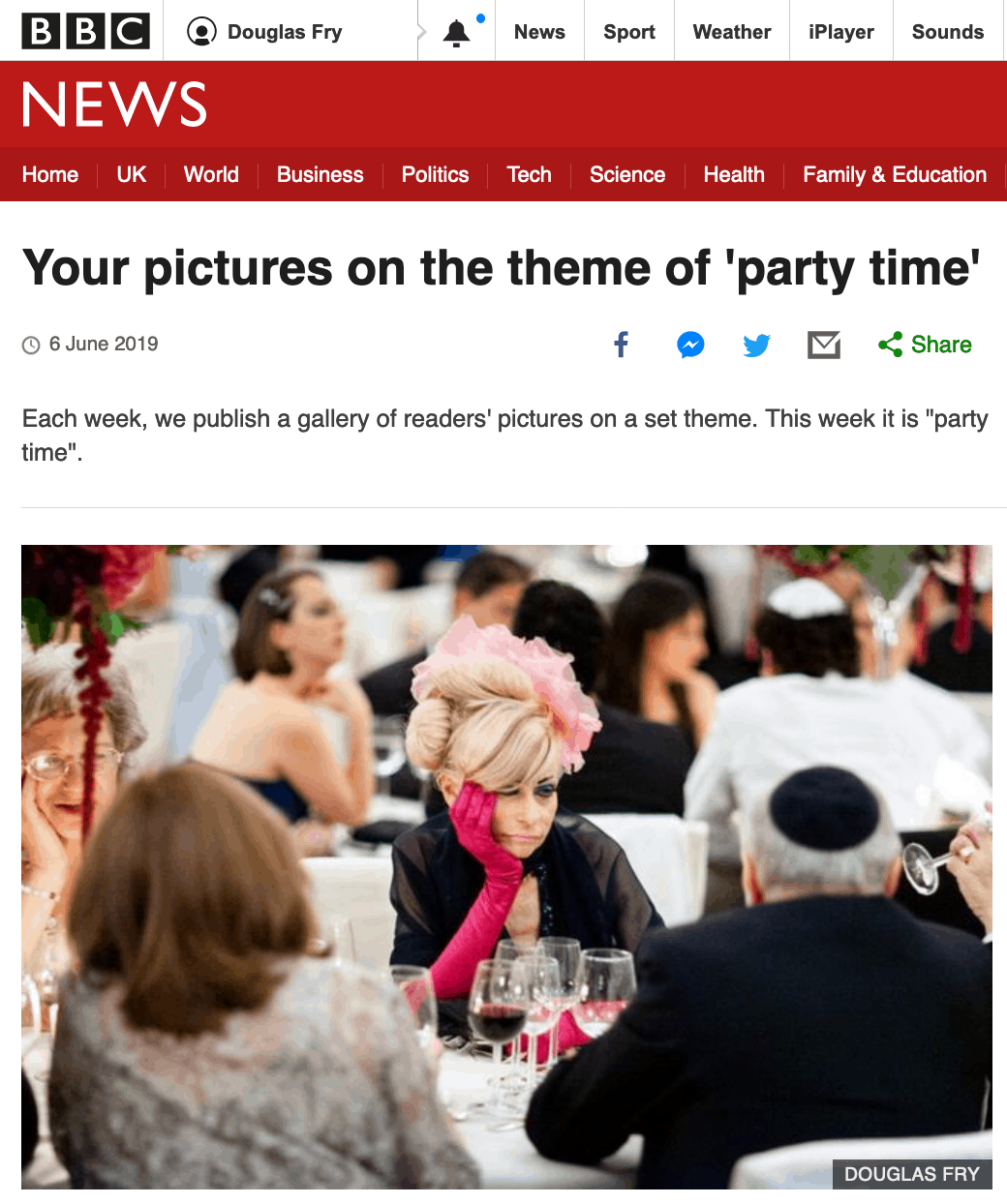 Sometimes the magic isn't there. It was the juxtaposition of such a glamorous dress, gloves and hairstyle with her look of abject boredom that grabbed my attention. - Douglas Fry, Photographer
On a sunny day in Central London, Alicia and Harry tied the knot at the famous Chelsea Register Office on the Kings Road.
Alicia and her entourage were getting ready, very sensibly given London traffic, just around the corner on Cheyne Row, in what was an oasis of calm, which isn't always the case at bridal preparation. The service itself was naturally a very happy occasion and the obligatory family photographs were taken on the famous steps outside Chelsea Town Hall.
While the guest went off for refreshments, Alicia, Harry and yours truly went for a short victory lap around the colourful Chelsea streets to get some photographs of the couple alone. We found an old Mini Cooper, in a quiet pretty street and the breeze briefly gusted the bride's veil sideways for added drama in the photographs.
The wedding reception was held at the Bulls Head in Barnes, right on the Thames in the elegant Melrose Room with canapés and champagne, followed by the wedding breakfast. The speeches were all excellent but perhaps the most surprising was the best man, who had never made a speech like this before. He made one of the best speeches I have heard in the 25 years of shooting weddings, not too long, funny and yet heart felt.
The cake decorated with two running ducks (couples' favourite) was cut to much applause.
A fun day for me to witness and photograph a very happy wedding.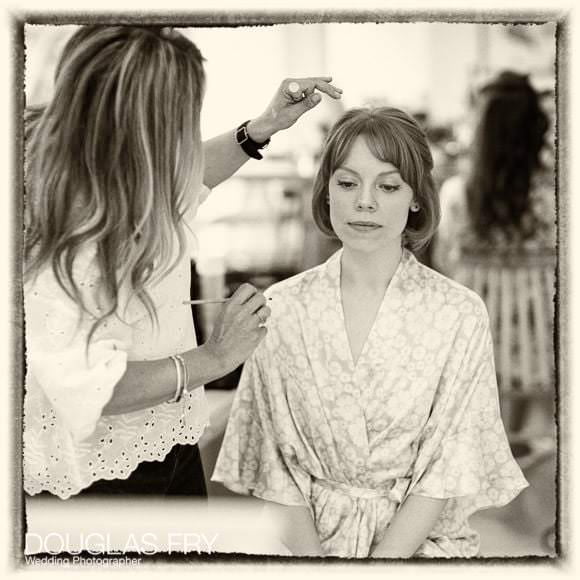 Thank You Card
What a lovely card to receive this week –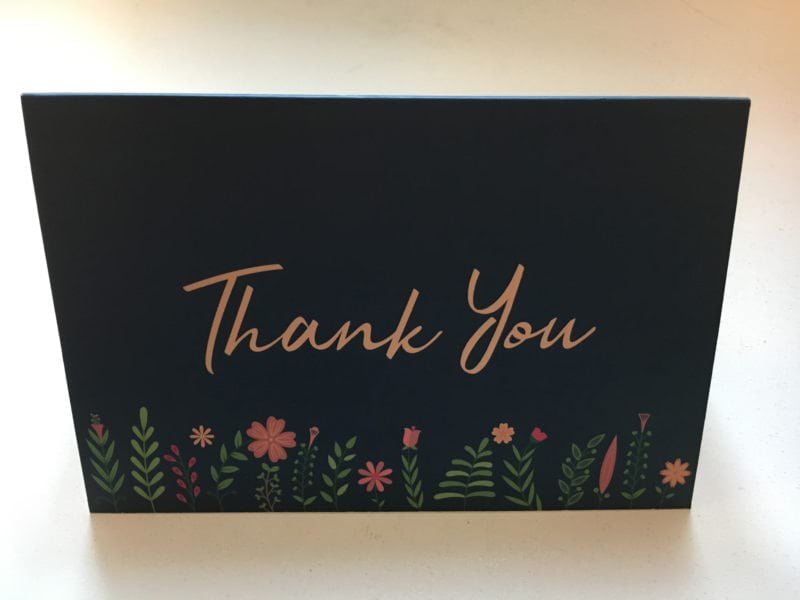 Dear Douglas & Sam,
Thank you so much for working with us on our special day! From start to finish it was a pleasure… and as a very camera shy couple we are delighted with the results!
We will not hesitate to recommend you to family and friends and will be back in touch for future occasions 🙂
All the best from us both,
Alicia & Harry
Hi Sam, Thank you so much for the wonderful photos! They perfectly captured our day and we are thrilled with them. The innovations collection is brilliant! Could we please have the best address to send a thank you card? Thank you once again, working with Douglas was a complete joy to work with on our special day and we will always keep you both in mind for future celebrations. Best wishes Alicia
A lovely wedding with the added fun of Star Wars stormtroppers in attendance. The couple have asked for the website  and photographs of themselves to remain private.
Here are a few photographs to give you a flavour of the day –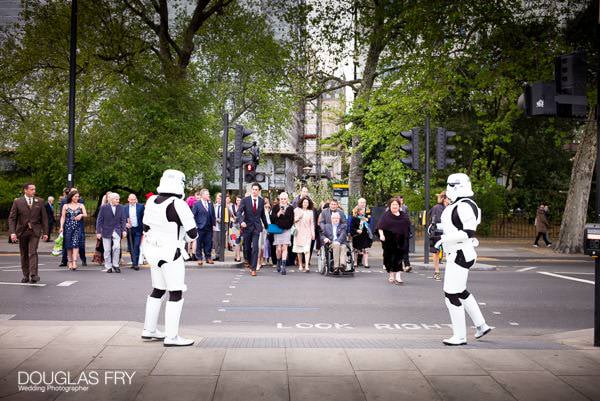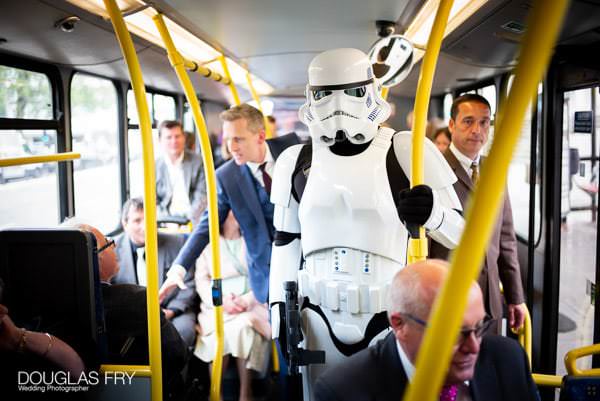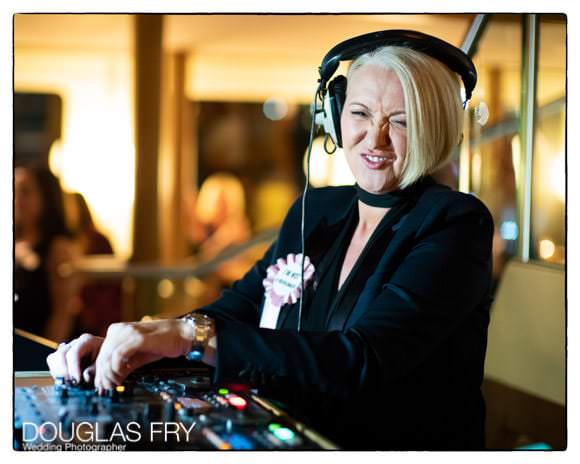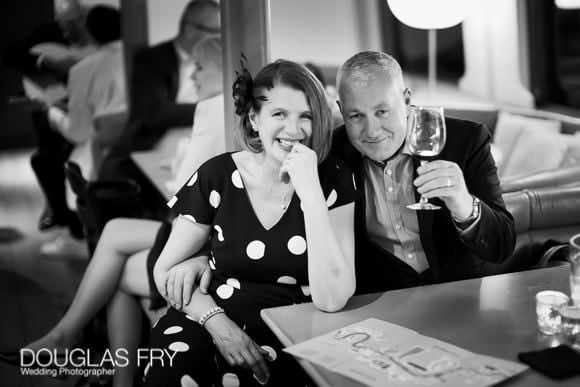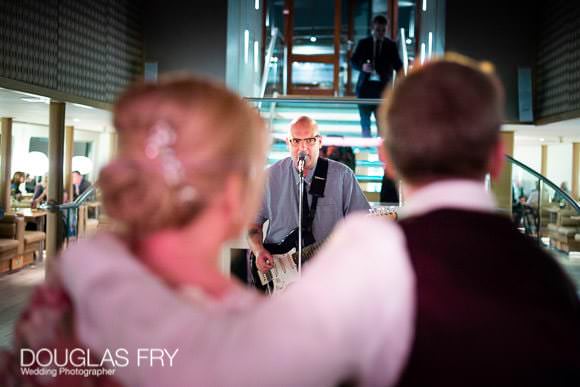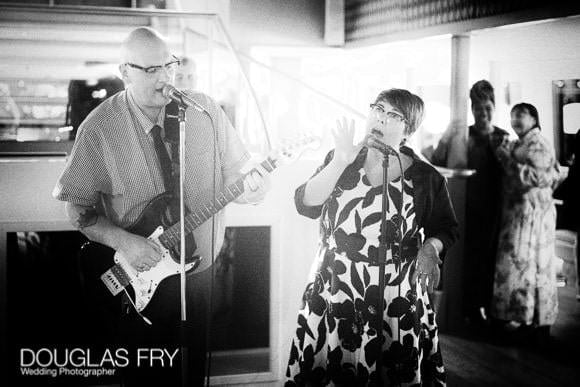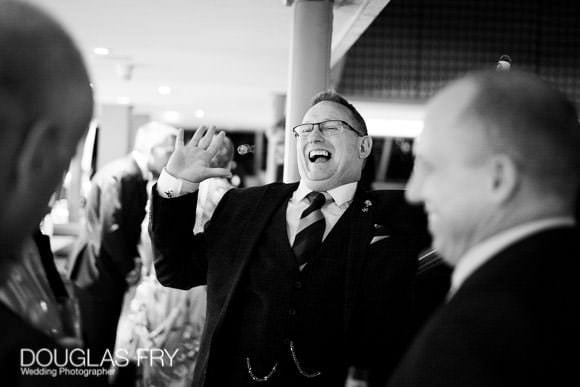 Wedding Photographer London
I am currently at Syon Park for their Open Day – a busy afternoon meeting many couples and discussing their upcoming wedding day. As usual many ask about the Leica cameras I use and how I shoot without flash even on a winters evening, the solution is the Noctilux lens a marvel of engineering and precision glass which means that if you can see, I can take atmospheric photographs and preserve all the ambience without blasting the guests with flash. In this age when everyone shoots on similar equipment with huge zoom lenses, its good to stand apart and offer work that does have a unique look on small discreet high quality cameras.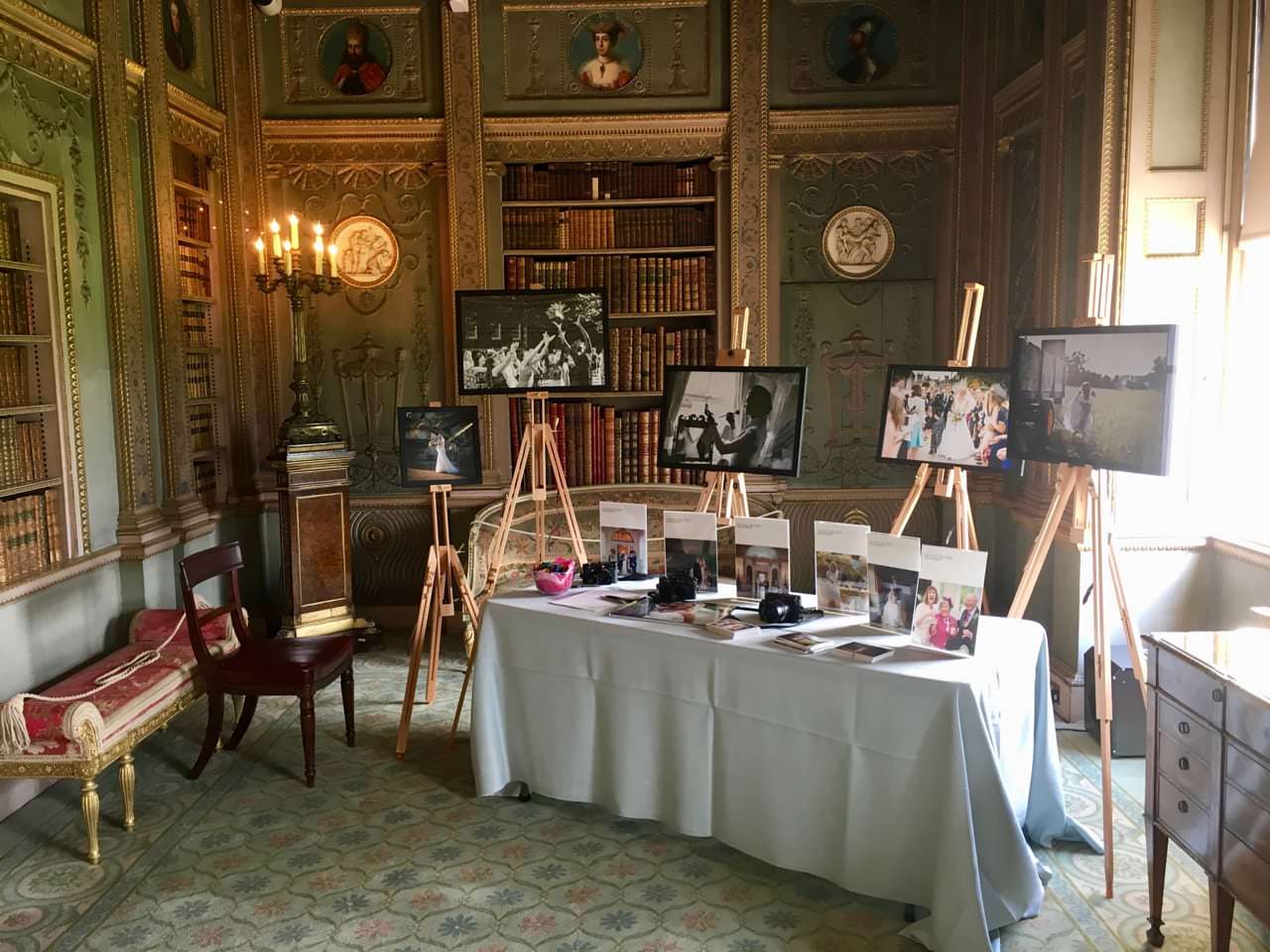 Review from Google +
"Douglas was amazing!
We cannot speak highly enough of Douglas. We got married in January so the majority of our wedding was after dark and Douglas didn't use a flash once – which was one of the main reasons we chose him. His documentary style photography is EXACTLY what we wanted, he captured the day exactly how it was and for the beauty it delivered. He got the glow of the candles and the warmth of the day and private moments that we didn't even know happened.
We initially got in touch with Douglas because he has photographed a wedding at the Gherkin previously and we wanted someone who was familiar with the space as it isn't a venue we could frequently visit. We knew as soon as we met him that he was the right photographer for us, he is a person who is passionate about taking photos and that shines through in his work and him as a person. He was laid back and subtle throughout our day and has a cracking sense of humour that fit in perfectly with our north/south wedding. We also had a team of two videographers who Douglas worked with extremely well ensuring that they got the shots they needed as well as capturing his own – that was priceless to us.
The cost was very reasonable and worth every penny and more! We will cherish our photos for years to come and can't thank Douglas enough for capturing our day so perfectly. Would 100% recommend him, look no further!"
– Bride
This weekend's wedding was at the ITA venues 28 Portland Place in Central London. A beautiful venue and perfect for Freya and Rudi's wedding. You can see the full website of photographs here – Wedding at 28 Portland Place by Douglas Fry and our favourites here – Best Wedding Photographs 28 Portland Place, London.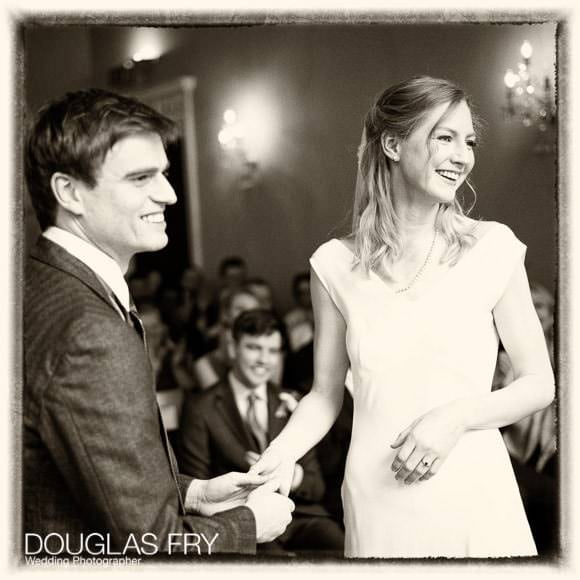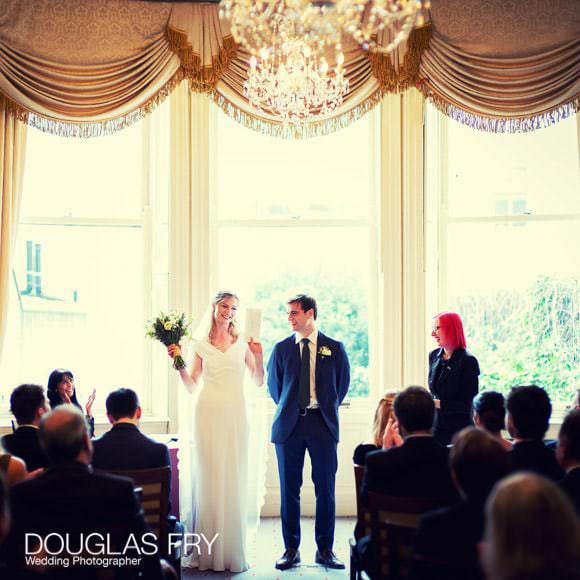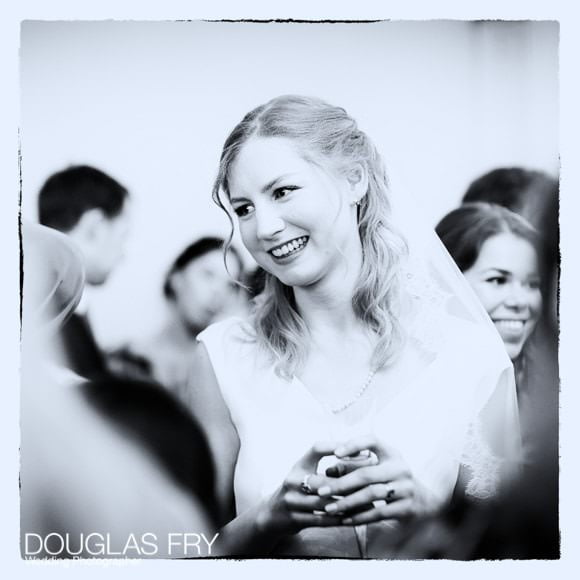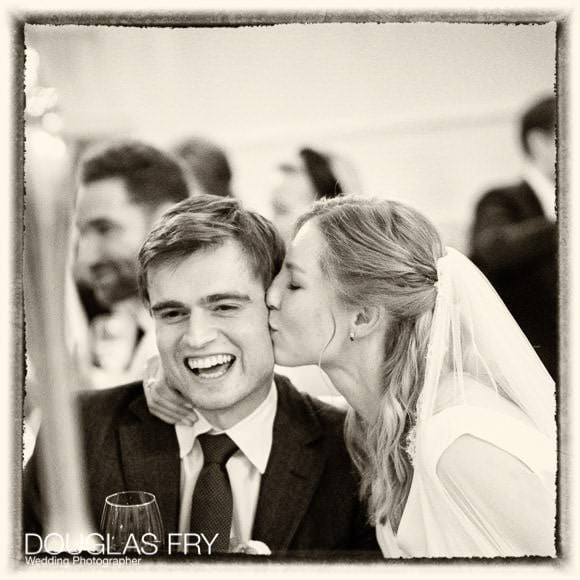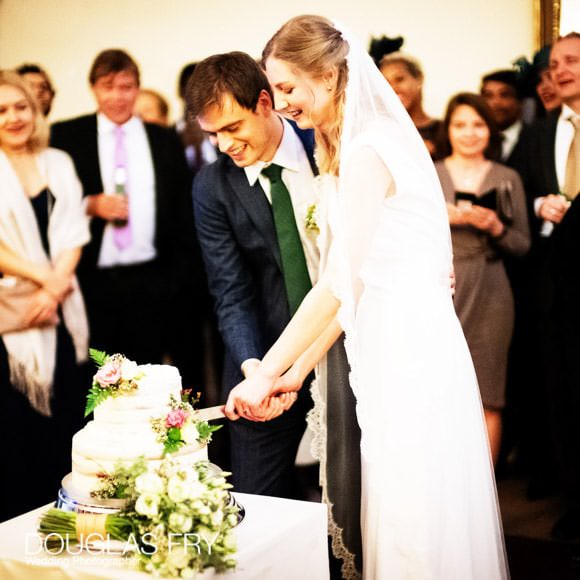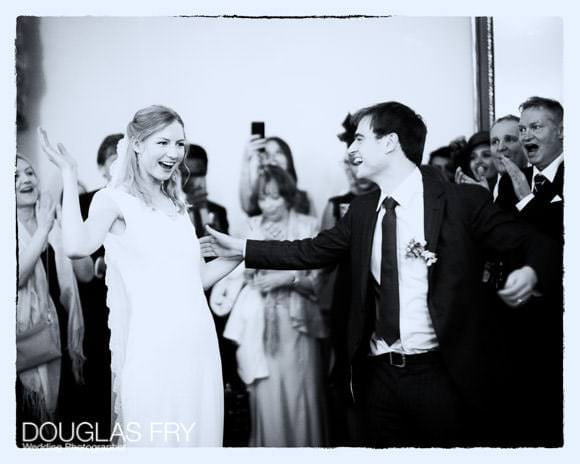 Dear Sam, Thank you so much for this. I love the photos, they are amazing. We just got back from our honeymoon, hence the late response. Thank you! Warm wishes Freya